France starts voting in its presidential election in April, and Marine Le Pen — representing the once-fringe, far-right National Front party — is among the frontrunners. She's made no secret of her admiration for US President Donald Trump.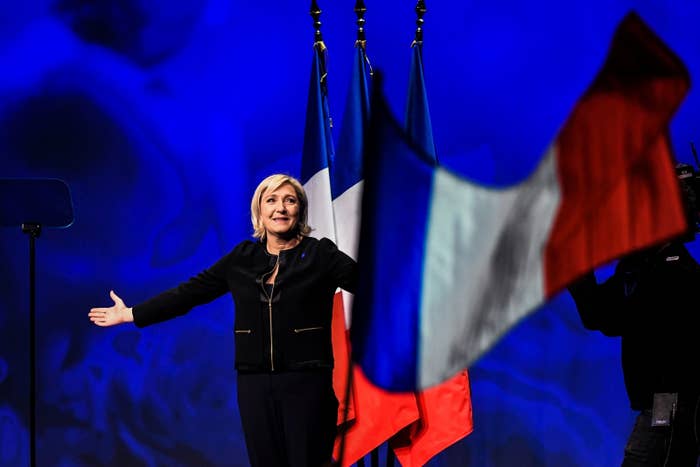 Le Pen was quick to congratulate Trump on his election victory and recently praised his travel ban on citizens from seven Muslim-majority nations.
She was spotted at Trump Tower in January, though White House press secretary Sean Spicer said she and the president didn't meet. Le Pen told reporters Trump has her phone number. Trump adviser Steve Bannon called her niece Marion Maréchal-Le Pen, also a National Front politician, a "rising star," and Maréchal-Le Pen tweeted in response that she was ready to work with him.
BuzzFeed France reporters were in Lyon this weekend as Le Pen kicked off her general election campaign. Here are a few of the things they saw:
1. These photos of Marine Le Pen posing with horses, available to buy for 5 euros.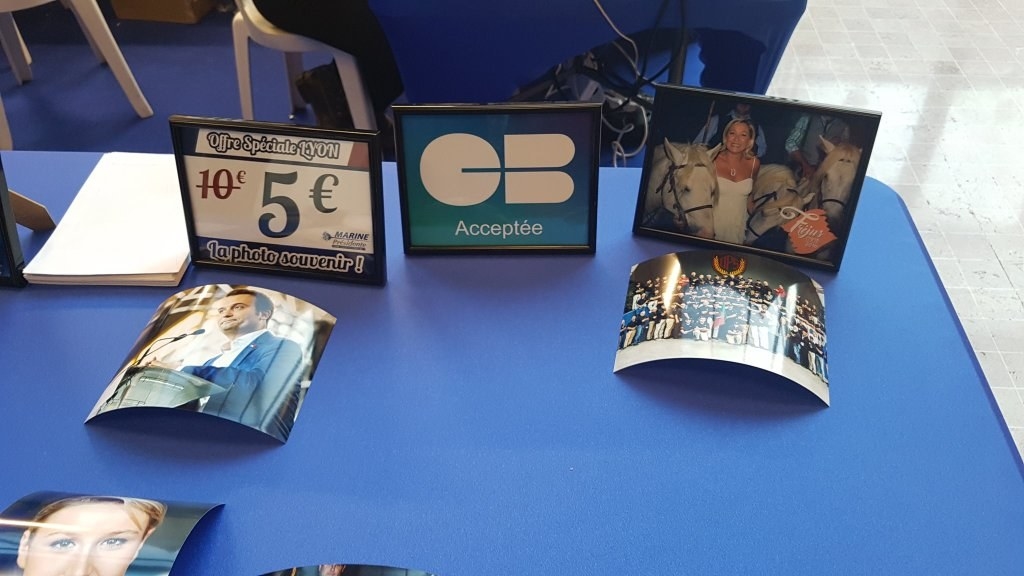 2. These temporary National Front tattoos, also available for purchase.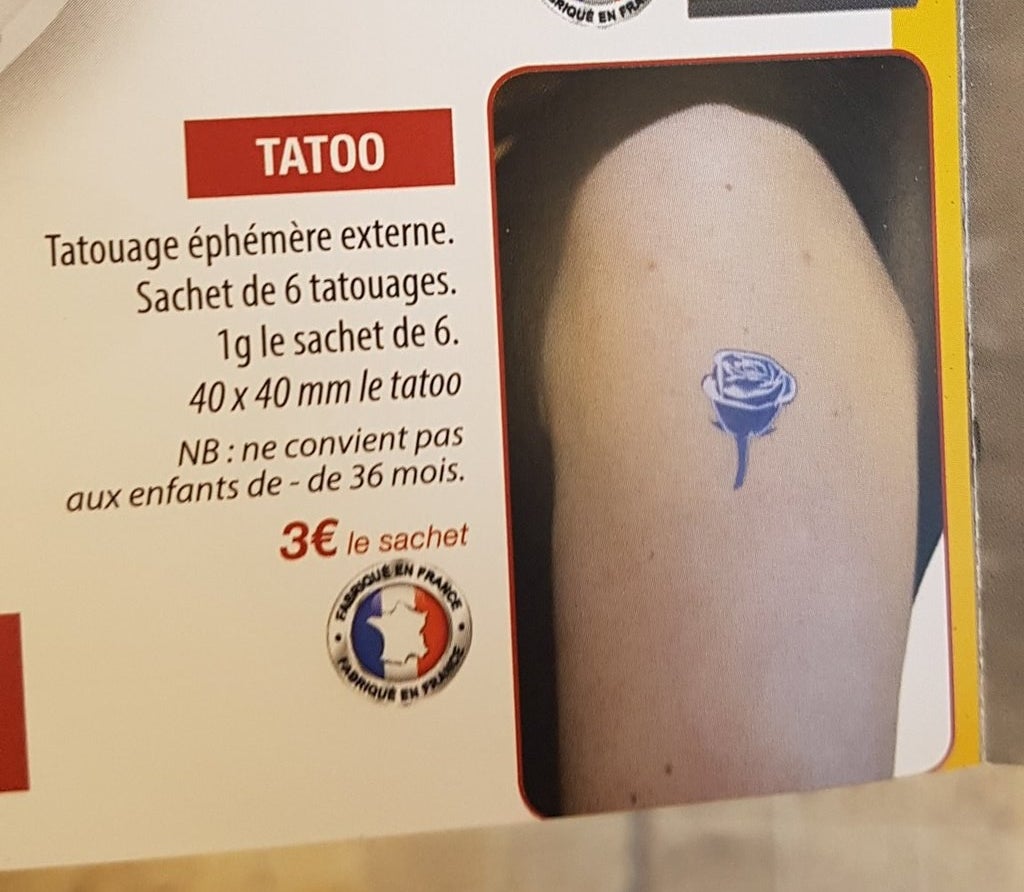 3. This National Front elected official who said "all right" in Arabic to a journalist and joked, "It's what we say in France now" — a reference to the party's view that France is overrun with Muslim immigrants.
4. These racist and anti-Semitic remarks recorded by BuzzFeed France during a party attended by National Front activists.
6. This meme mashing up that same campaign video with a song by French hip-hop group PNL Music.
7. These National Front polo shirts, made in Bangladesh and China.
8. This well-framed crowd shot posted by Marion Maréchal-Le Pen — though from another angle, you can see plenty of empty seats during her speech.
9. This group of sign language interpreters who staged a silent protest during Marine Le Pen's speech to denounce the lack of accessibility for deaf voters. (They did the same at events for other parties.)
10. These posters denouncing Le Pen's close adviser Florian Philippot, who is disliked by some in the National Front for being "too liberal," posted right next to the convention venue.
11. A group of National Front activists collecting campaign contributions as people left the rally.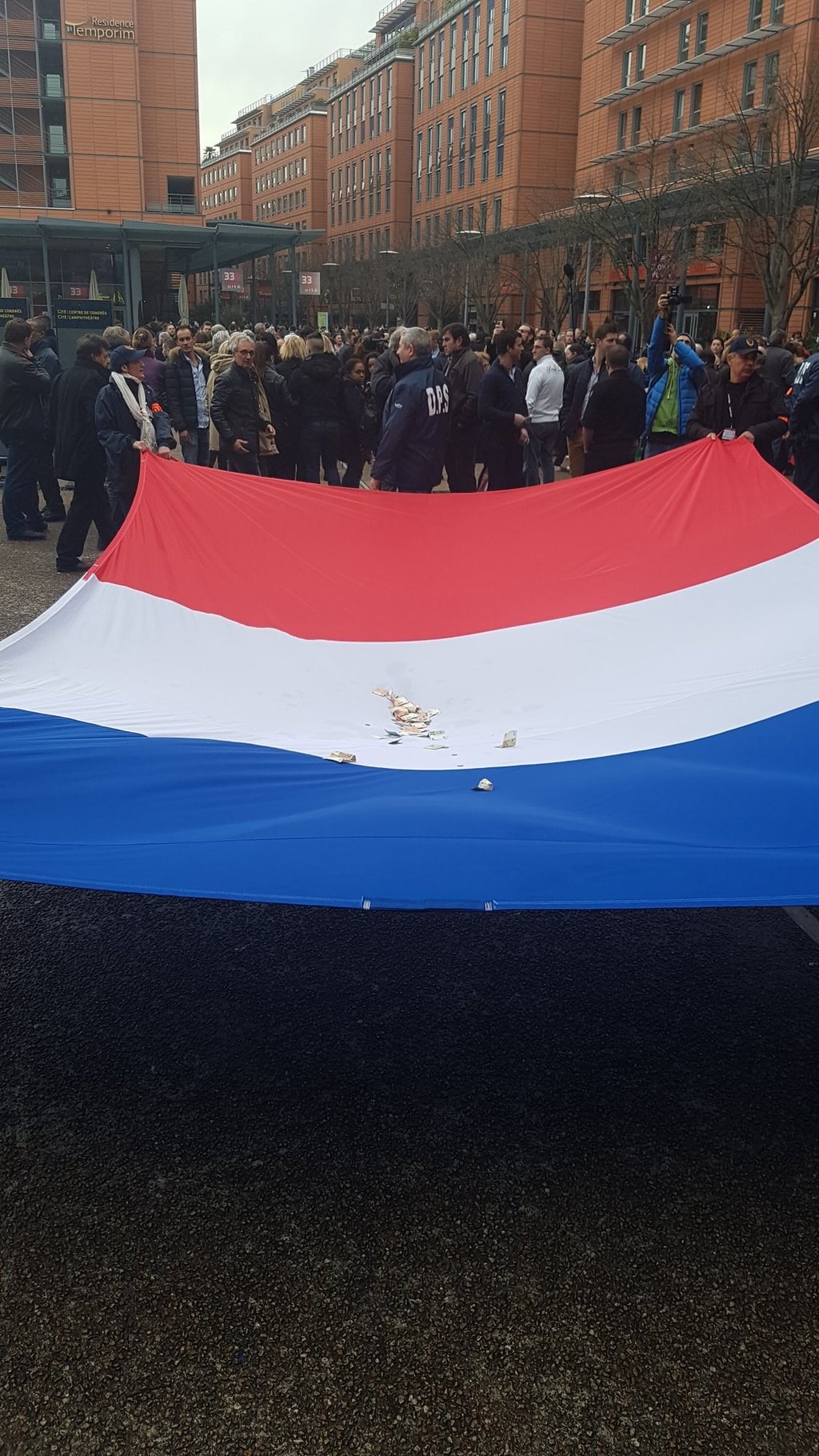 12. This campaign handout showing Marine Le Pen with French TV host Karine Le Marchand, who has been criticized for normalizing the National Front candidate by inviting her onto her show.
13. The anti-immigrant chant "This is our home," which erupted a few times during Marine Le Pen's speech.
14. And this selfie of Le Pen and Philippot with her new supporter, B-list '90s actor Franck de Lapersonne, who was presented as a celebrity guest but nobody really remembered.