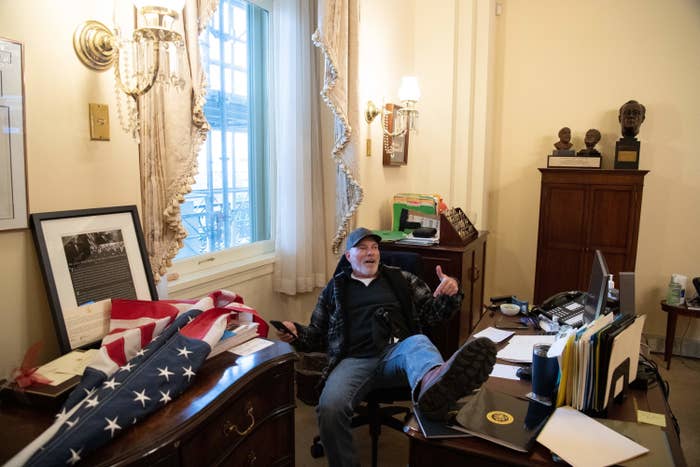 As Trump supporters stormed the US Capitol on Wednesday as part of a coup attempt, some also breached the offices of members of Congress, sparking concerns about what information they may have had access to or stolen.
After Senate and House members were evacuated to more secure locations, photographers on the scene captured stunning images of the mob members sitting behind the lawmakers' desks.
One unidentified man was photographed with his feet resting on a desk in House Speaker Nancy Pelosi's office. A note subsequently left there read, "WE WILL NOT BACK DOWN."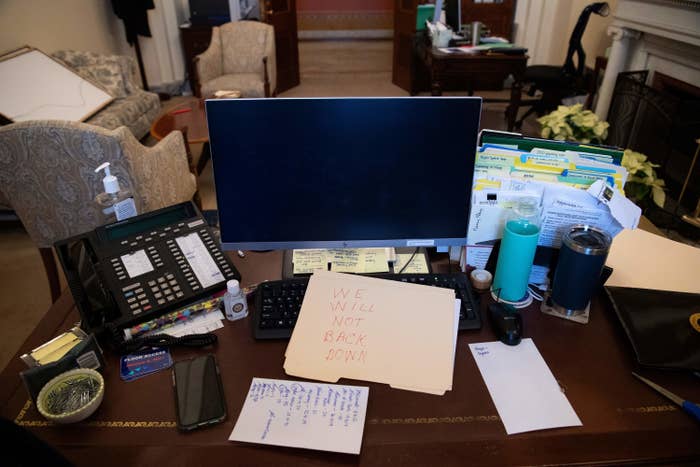 "To storm the Capitol, to smash windows, to occupy offices?" said President-elect Joe Biden in a televised address to the nation. "The floor of the United States Senate? Rummages through desks?"
"It's not protest," Biden said. "It's insurrection."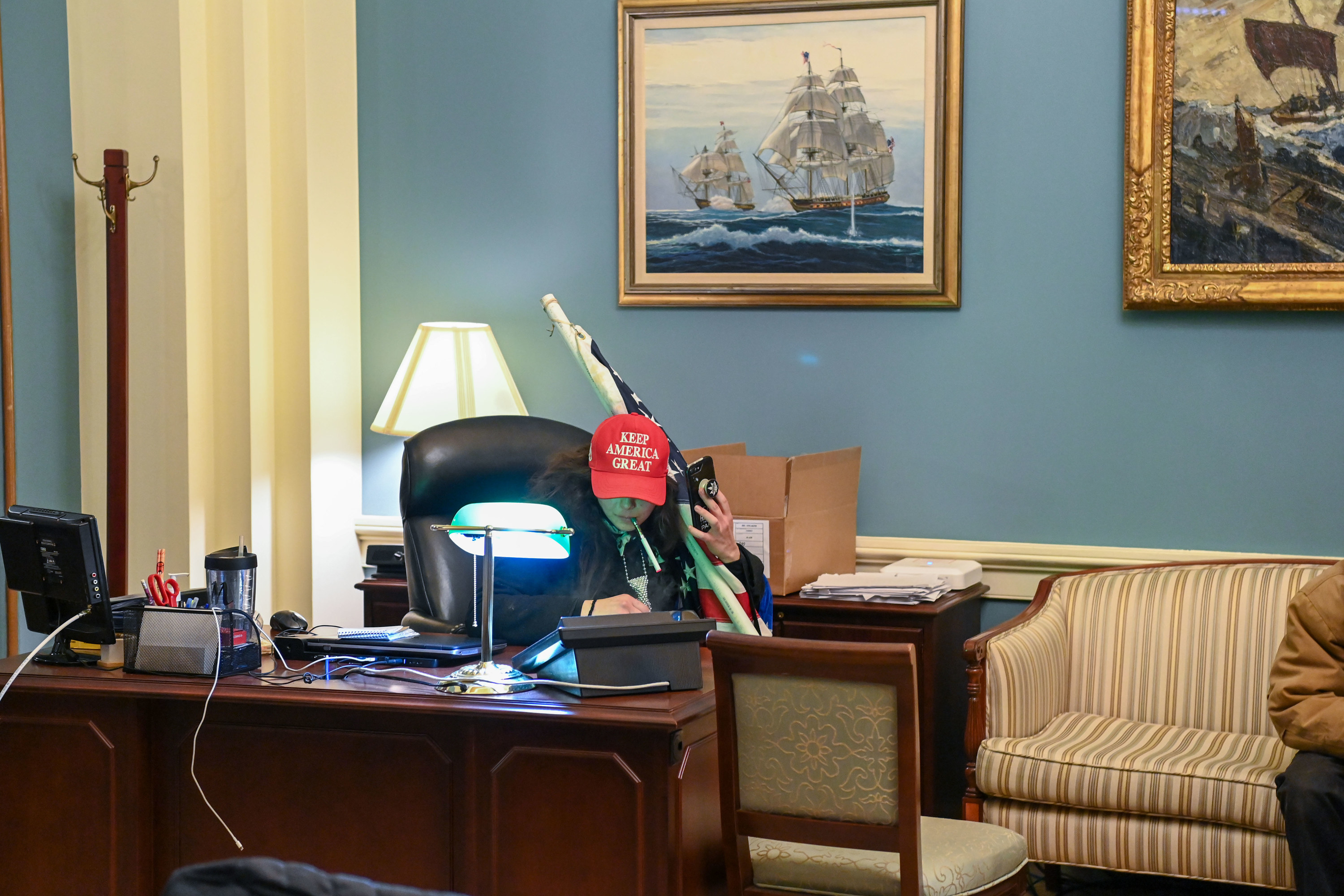 On social media, some intruders livestreamed themselves in the offices, including far-right internet troll Tim Gionet, better known as Baked Alaska. (Gionet once was briefly employed by BuzzFeed years ago.)
Elijah Schaffer, a host for the conservative website TheBlaze, tweeted photos he claimed he took inside Pelosi's office.
"To put into perspective how quickly staff evacuated, emails are still on the screen along side a federal alert warning members of the current revolution," he wrote.
He later deleted the tweet, but the pictures of the open inbox soon found their way to Parler, the social media site popular with the right wing.
"Oh boy Nancy," one Parler user wrote. "You are going to fall!"
Unverified claims were also made on at least one livestream that "hard drives were seized from the congressional offices."
Bruce Schneier, a security technologist at Harvard University, told BuzzFeed News he couldn't begin to imagine what the intruders may have had access to.
"What's likely to happen? I don't know. Nothing you can't predict as well as I can," he said. "Somebody makes copies of stuff, and publishes it, and even worse, changes things. We know about Russian influence operations. It's not that they just publish stuff. They steal stuff, make selective edits, and then publish the truth and the lies."

When asked if there were any ideal protocols in place for such a situation, Schneier said, "we don't actually expect coup attempts in the United States. We're not prepared for it."
"Do we have protocols? Of course not. We think this happens in other countries,"
he said. "We are in denial."