This is Matt Nelson. The 20-year-old studies at Campbell University in North Carolina.
You've probably never heard of Nelson, but there's a good chance you're familiar with his masterwork: the @dog_rates Twitter account.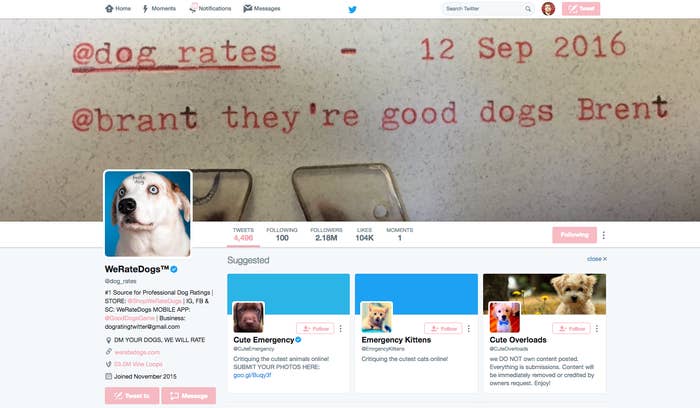 With more than 2 million Twitter followers, WeRateDogs delivers on what it promises, posting cute pictures of pups with funny captions.
You get the idea.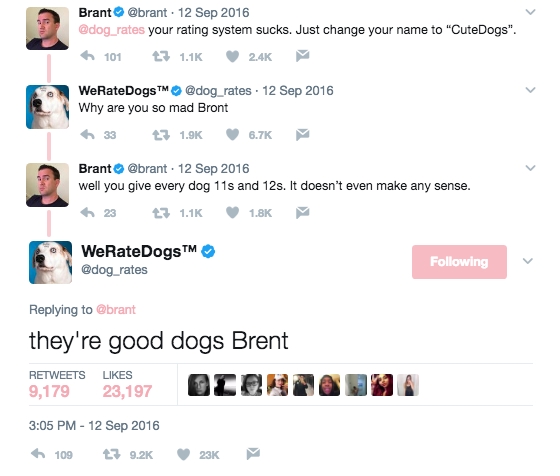 With accounts now on multiple social media channels and an official online merchandise store, WeRateDogs has evolved into an internet phenomenon in less than two years.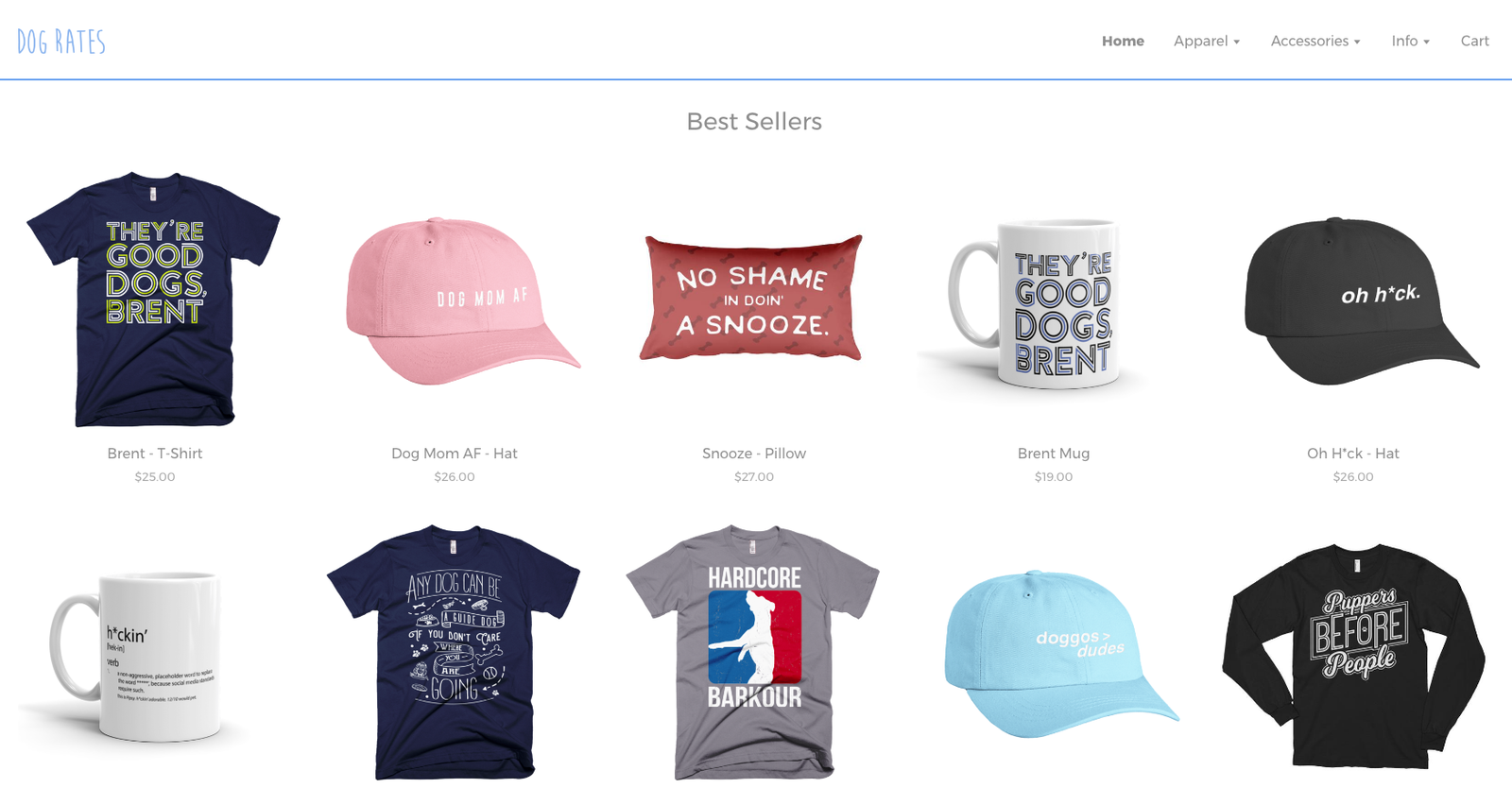 Fast forward to now. In case you missed it (and there's zero chance you did by this point), President Trump caused a bit of a frenzy on Twitter around midnight on Tuesday when he tweeted a typo, "covfefe," then left the post up for SIX HOURS.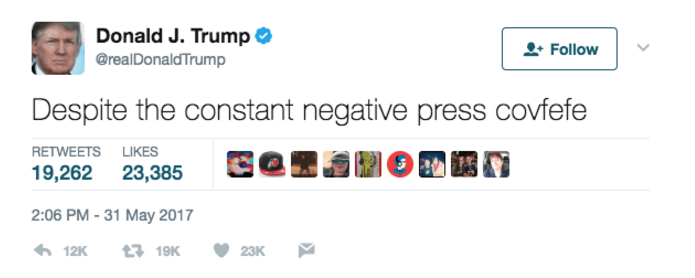 Nelson was among those who got in on the fun. "It was hilarious," he told BuzzFeed News in a phone call on Wednesday. "I think it was the most fun content creators have had online since the election. Everyone was cracking jokes."
Nelson's first response was to tweet this picture of a dog named Dewey with a joke that the name was pronounced "covfefe."
Then Nelson's e-commerce store coordinator got in touch with a quick mock-up of a hat with the phrase "Covfefe AF" to sell from the online store.
The hat was a hit, but a few people were mad at Nelson for using the popular account to make a quick buck, he said.
"Those comments got to me and I was like, I should probably donate this. Dog-related things crossed my mind, but I wanted to donate to something that contradicts this administration's values given it was all based off a Trump tweet," he said.
That's when he told followers that half the profits would be donated to Planned Parenthood. "It just felt like that would be a good place for it to go," he said, "and Planned Parenthood aligns with my personal beliefs."
"The initial response was fantastic," he said. "People were like, 'This makes me want to get it immediately. Thank you for doing this.'"
Nelson saw a few negative comments, but retired to bed. "I woke up this morning and — we've never had that many comments in a 12-hour period. It was just unbelievable. I immediately recognized I fucked up," he said.
Conservatives and others opposed to abortion railed against the account for what they said was political interference on a platform for cute dogs.
(Someone did actually start a parody Alt-Rate account of conservative dogs FWIW.)
This wasn't the first time WeRateDogs dipped a paw into politics, though. During Trump's travel ban, the account shared these heartwarming pictures of a pup reunited with his owner.
But by lunchtime on Wednesday, the anti-abortion outrage had forced Nelson to do some reflecting, he said.
"It's not that I think I made a mistake on my values, but I didn't consider that my audience is truly diverse, because dogs are universally loved," he said. "Abortion is a lot more of a sensitive subject, even though it's not Planned Parenthood's main focus, so it's different from critiquing the travel ban."
Nelson spent an hour drafting an apology, which he then shared on Twitter.
Because people had already bought the hat, Nelson said he'd follow through with the Planned Parenthood donations, but he then pledged to match that amount in a contribution to dog shelters, "which is obviously much more on brand for us."
Nelson told BuzzFeed News he thought the apology was necessary, but did not see it as backing down.
"That would have been not following through with the donation to Planned Parenthood," he said.
Still, some on the left criticized the apology as yielding to anti-abortion groups.
"Since I already pissed off the right, now I'm pissing off the left because they say I'm buckling and cowardly, but everyone is saying that because they believe a certain thing," he said.
Nelson said he's learned to keep his personal politics away from pups.
"When you're trying to manage an account with 2 million people, it's hard to make everyone happy," he said.