A Shooting At A Norway Mosque That Injured One Is Being Investigated As Terrorism
Police in Oslo say they've detained a young white man in his twenties.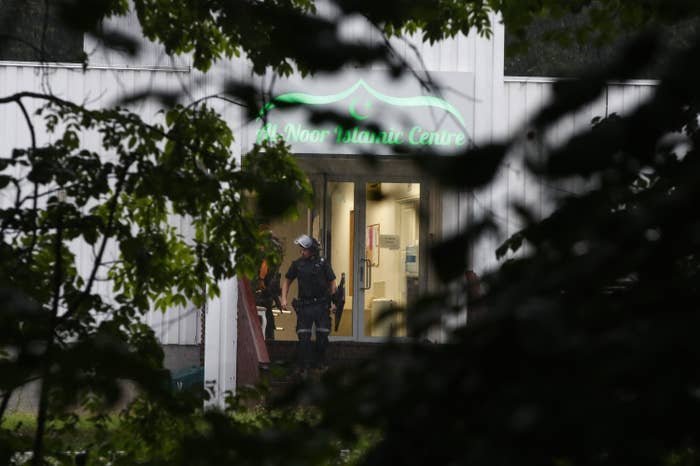 A man with anti-immigrant views was arrested on Saturday after opening fire inside a mosque near Oslo, injuring one person — a worshipper who confronted and ultimately overpowered him.
Oslo police said Sunday that they're investigating the shooting as terrorism because of the gunman's intent to inspire fear. Police are also investigating the alleged murder of the gunman's 17-year-old stepsister, who was found dead on Saturday.
The shooting occurred inside the al-Noor Islamic Centre in the Bærum municipality, just west of the capital. Authorities have arrested a man, who has not been identified but has been described as young and white.

Nobody was killed at the mosque, but one person was injured, according to authorities. Mosque officials initially told local media the injured man was a 75-year-old worshipper. He was later identified as 65-year-old Mohamed Rafiq, and public broadcaster NRK reported that he was injured while confronting and ultimately overpowering the gunman.

"When we got there, there was a person who was overpowered by the people on the scene," Oslo Police Chief Rune Skjold told reporters, according to public broadcaster NRK.
Skjold said the man detained was a Norwegian citizen in his twenties who lived in the local area and had previous encounters with authorities. On Sunday, authorities added that he had expressed anti-immigrant and far-right views, including expressing sympathy for Vidkun Quisling, the Norwegian leader who collaborated with the Nazis during WWII.
"Nothing indicates that there have been more people involved," police said on Twitter.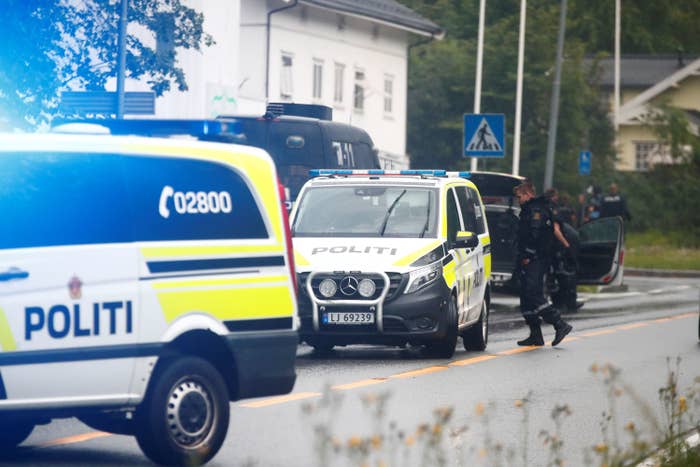 The suspect had not cooperated with police attempts to question him as of Sunday. Skjold said police were investigating his online presence. This appeared to be a reference to a post made on a message board prior to the incident and purported to be from the suspect. The posting referred to a "race war" and praised the suspected shooter in the March Christchurch mosque attacks that left 51 people dead and which was live-streamed on Facebook.
A Facebook account linked to in the Norwegian posting promised a "stream," but the account has been removed. Facebook representatives didn't immediately respond to a request for comment on the account.
Though the shooting is believed to be an isolated incident, authorities increased security at mosques for Sunday's Eid al-Adha holiday as a precaution.
Prime Minister Erna Solberg expressed her sympathy with the mosque worshippers.
"It should be safe to go to the mosque, church, or other worship places," she said in a statement, adding that it was too early to speculate on a motive.
In 2011, a right-wing terrorist set off a bomb in Oslo and then opened fire on an island hosting a left-wing youth camp. A total of 77 people were killed in that attack.