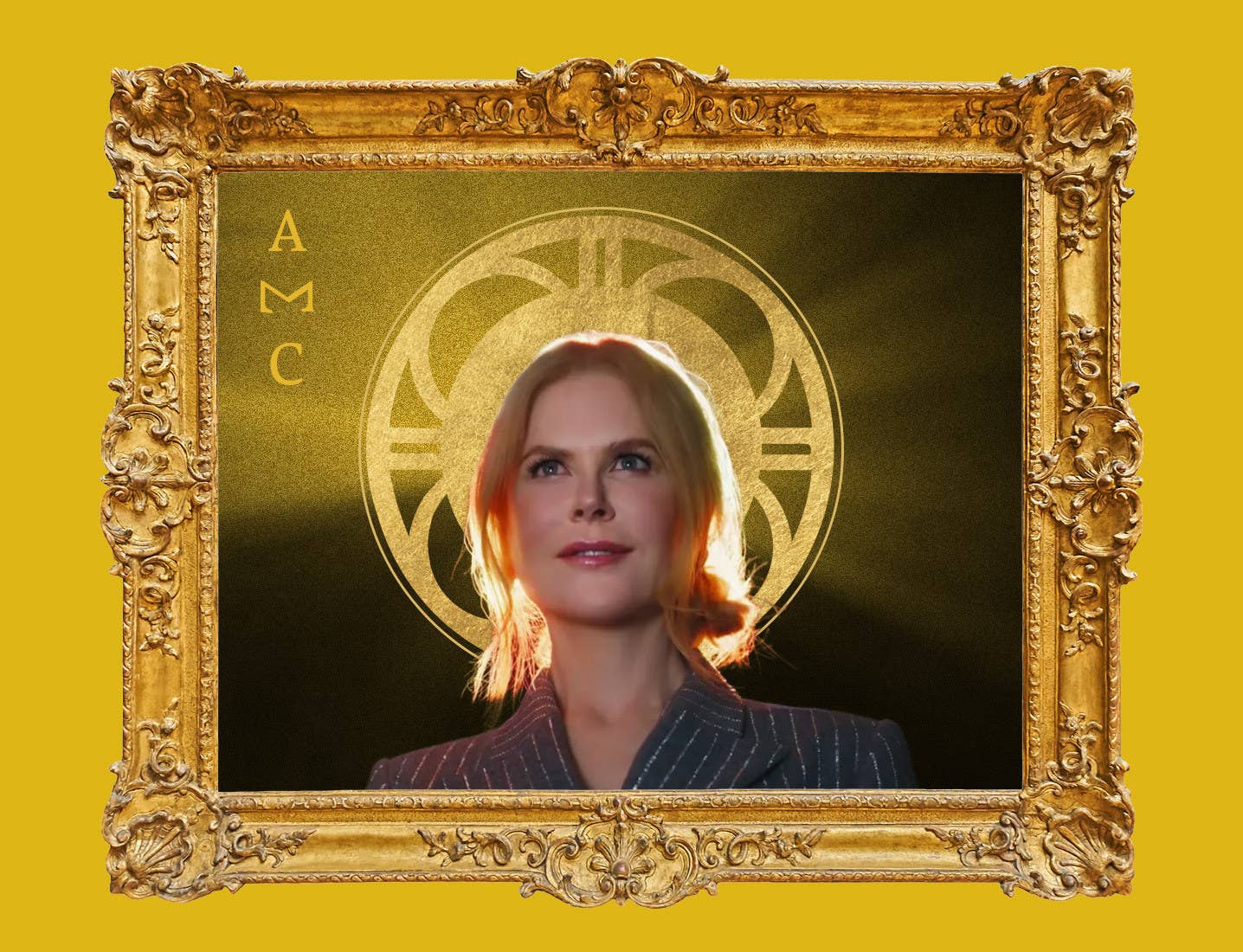 Earlier this year, a cinema full of people in Los Angeles experienced a moment of genuine movie magic.
It was May 27 at the Universal Cinema AMC theater, which lies in the entertainment and shopping district adjacent to the Universal theme parks. Moviegoers were there to catch Tom Cruise's Top Gun: Maverick on the first day of its release in theaters.
The trailers played, the lights dimmed, the crowd settled, and then…
On the screen, a hooded figure emerged from the dark and rainy night sky and stepped into a puddle in stilettos. It was the Nicole Kidman ad for AMC, of course, and the crowd began bristling with excitement. By this point, the commercial had already become something of a sensation, prompting applause and even recitals from some audiences.
"We were expecting something to happen because it had sort of become a meme already, but it's usually just clapping," said Becca Gleason, a writer and director who was in the audience that night. "Then this man stood up and saluted — and it was just a glorious moment in time."
As Kidman uttered her now-iconic line, "Somehow heartbreak feels good in a place like this," a mystery man had risen to his feet and saluted the actor. He stayed standing at attention for the rest of the ad, as others around him, including Gleason, laughed and snapped photos.
"It just felt like a great patriotic moment before seeing a sorta patriotic movie," said Marc Hoffman, another audience member who witnessed the scene. "I never found out who this saluting hero was."
Thursday marks exactly one year since the release online of the Kidman AMC ad and the bewildering, transcendent, camp cultural phenomenon it has spawned. Images of the ad have been printed on T-shirts. TikTok stars have filmed themselves standing like it's the national anthem. Famous drag queens have produced parody versions. Halloween costumes are being planned. When AMC began showing a shortened version of the ad before movies that cut out the famous "heartbreak" line, crowds booed and the comedy writer behind the Americana at Brand Memes Twitter account began a Change.org petition calling on the company to #RELEASETHEKIDMANCUT.

How on earth did we get here?
"You have this devoted fanbase who are fully, completely committed to the bit and that completely goes over the heads of so many other people," said Adam Moussa, a friend of mine and a fellow gay Australian who is cited by Know Your Meme as one of the first influential users to tweet about the ad on the day it was released online.
"If you didn't like the ad initially, you've probably been Stockholm Syndromed into enjoying it after being relentlessly bombarded by internet dummies referencing the fact that heartbreak feels good in a place like this," Moussa said.
"We're thrilled that AMC's We Make Movies Better advertising campaign, featuring Nicole Kidman, has resonated with moviegoers," an AMC spokesperson told BuzzFeed News, "as it was always intended to serve as a reminder coming out of the worst of the pandemic about the enduring magic and exhilaration of the theatrical experience."

The ad has proved so popular that a sequel is now in the works, which the spokesperson said is at the "very earliest stages of a creative process." In the meantime, the company has extended its contract with Kidman to ensure the ad continues to play in theaters well into next year.
"I can't tell you why it worked or why it's gone viral," Kidman told GQ earlier this year. "But what I can tell you is that the reaction is a direct result of the amount of people going back to theaters to enjoy the movies. And that is exciting."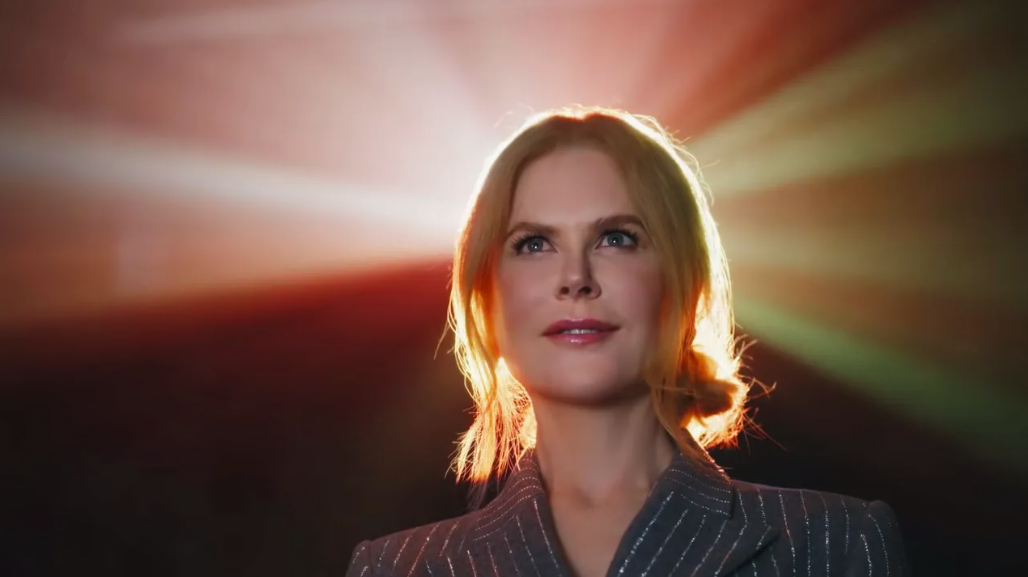 The hoopla around the ad may be silly, but the commercial's genesis lay in something very serious.

With theaters closed in most places for much of 2020 due to the pandemic, AMC's profits were decimated to the tune of $4.59 billion. To survive, AMC turned to Wall Street to raise cash, but the company still shuttered 60 low-performing theaters. When cinemas did reopen, industry hopes that blockbuster films would immediately lure people back to the empty seats were dashed amid the emergence of the Delta COVID variant; people didn't really return until Spider-Man: No Way Home was released in December. (Still, this summer has also been so lackluster, Top Gun: Maverick aside, that the top film at the box office is currently a rerelease of Spider-Man with 11 extra minutes of footage, and just Wednesday the owner of AMC rival Regal started bankruptcy proceedings.)
AMC needed a way to convince COVID-wary audiences who had grown accustomed to major movies being released straight to or simultaneously on streaming platforms to fork over $20 and head to the cinemas again. They needed to remind people just how magical a communal movie-watching experience can be. They needed some "ZAZZ."
The concept of a cinema chain needing to advertise both itself and the concept of, well, cinema was actually somewhat unprecedented. For the most part, audiences are lured to the movies by trailers and advertising campaigns for individual films, not for the theaters themselves. AMC and its competitors had of course run pre-roll spots in theaters before movies (who could forget "Popcorn Guy"?), but this new national TV and social media campaign was believed to be a first in the history of cinema.
"No theater chain has ever advertised itself. We've talked about what movies we're showing, but we've never talked about the theatrical experience itself," AMC CEO Adam Aron told Fox Business when the campaign premiered. "And coming out of the pandemic to build our business back, we thought it was a great idea."
To find a willing A-list actor who could truly lend the $25 million campaign some star power, AMC and their advertising agency Barkley approached top Hollywood talent agencies William Morris Endeavor and Creative Artists Agency. They had a male star in mind, but Kidman was their top female choice. When she agreed, she brought with her Oscar-nominated cinematographer Jeff Cronenweth (with whom she'd recently worked on the Lucille Ball biopic Being the Ricardos) and his brother Tim to serve as directors.
Together, they devised the idea of following Kidman on her return journey from outside in the cold night rain to the comforting warm lights of the theater's projector. Kidman also brought in another Oscar nominee, Captain Phillips screenwriter Billy Ray, to punch up the copy.
"The creative mindset was to remind myself of what it was that made me love going to movies in the first place — and the things that I missed most about them in the pandemic," Ray told GQ in a March story about how the commercial was made. "I wrote it in an hour, sent it off, they had a couple notes, they refined it, and off they went."
"It's totally immodest to say this, but that's the best line I ever wrote," Ray added of the now-iconic heartbreak line. "No question."
Filming took place at AMC Porter Ranch 9, a new theater northwest of Los Angeles, where the crew even built a special platform for Kidman to sit on so she would be high enough for the projector's light beams to shine behind her head.
There were seven different versions of the ad made that featured Kidman watching various movies — Wonder Woman (2017), Jurassic World (2015), La La Land (2016), among them — and the commercial was cut into 15-second, 30-second, and 60-second variations that could be broadcast on network TV, shared on social media, or shown to AMC audiences in the US and nine countries in Europe, where the company owns the Odeon Cinemas Group.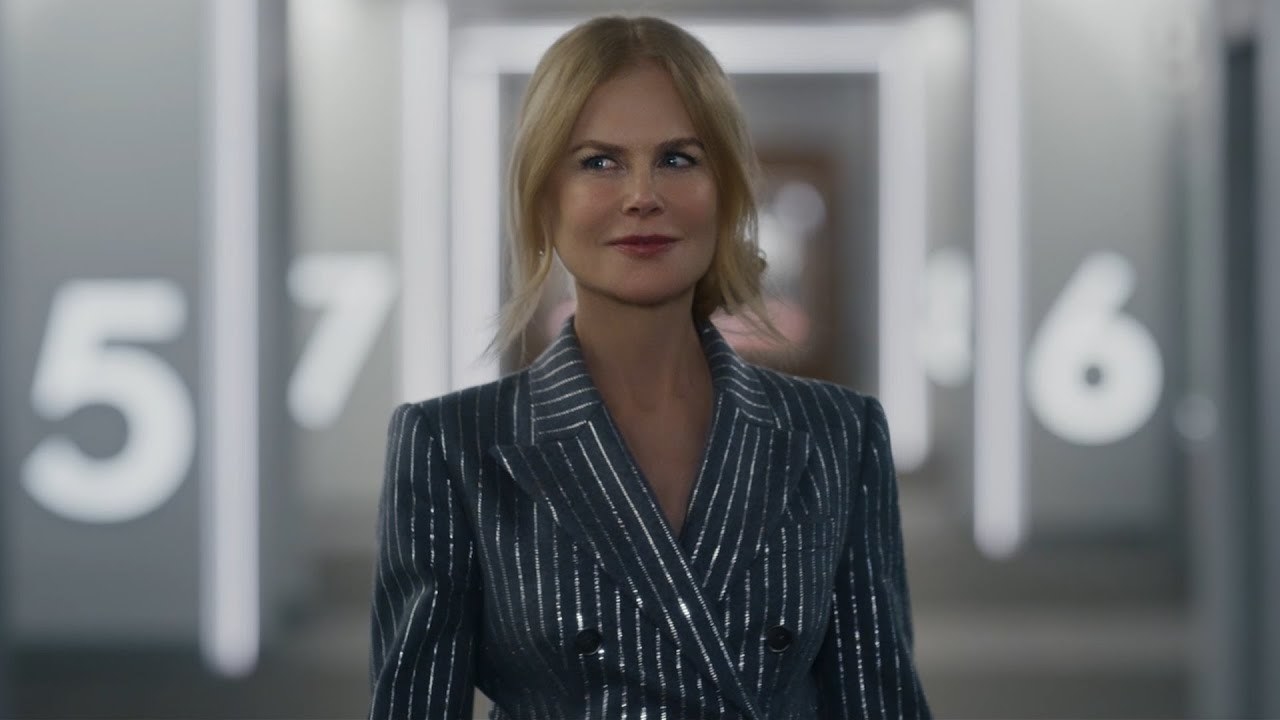 So how did a commercial made with such sincere intentions by a suite of top talent turn into…all this?

Moussa, the Australian who tweeted about the ad the day it was posted online, said he initially found the commercial "baffling."
"It was a minute of waxing poetic about the power of the movies from a woman whose most high-profile roles for the past five years were in prestige TV. She was all dressed up in this warm yet empty theater. Her accent was all over the place; some Rs were hard, some were not," Moussa said. "It was just so unexpected and so inexplicably constructed, but it was built around an actress so of course gay people paid attention."
Moussa noted that the commercial plays nationally and in wide distribution to a captive audience, helping to drive the ad into people's collective consciousness. But he said it's the ad's "terminally online" fans — many of them gay — who have done the work over the past year to keep the AMC memes flowing across social media.
Ironically, it's the ad's seriousness that makes it so silly, believes Gleason, who witnessed the mystery saluting man. "I think it's Nicole's earnestness. Everything she says and does is so serious that it almost feels — dare I say — camp?" Gleason said. "And people latched onto it. She wasn't trying to be funny, but the situation is so dramatic that it is inherently funny."
An ad shot like an action movie with swelling orchestral music featuring Kidman in a glittering silver pantsuit while spouting schmaltzy lines was destined to become a camp masterpiece, according to Sam Herbst, the creator of The Kidmanifesto, a podcast devoted to discussing Kidman's "films, wigs, and accents."
"There's something mysterious and kind of austere about Nicole that I think is part of what makes the ad so fun," Herbst said. "Like, there's no real wink in it. It's a very earnestly performed commercial, if you really think about it. I think it's very sincere."
Herbst knew the commercial had achieved iconic camp status when he found himself alone in an empty movie theater and posted an Instagram story that references the heartbreak line. "If you're a gay person and you follow me, you heart [emoji] reacted, you laughed, but I got multiple people — mostly straight coworkers — DM'ing me, actually worried that I was heartbroken or that I'd broken up with my partner," Hernst recounted. "They were just mortified by it and I had to explain like, 'Oh no, this is like a reference from a commercial,' which is incredibly embarrassing. And that is camp."
Central to the ad's viral success is the status of Kidman herself as an internet figure. The actor is decidedly offline, save for an Instagram account that mostly feels curated, but yet she occupies a somewhat unique online position.
If you stop and count, there's actually a surprisingly large amount of Kidman memes and reaction images that tend to circulate. There's the one of her clapping awkwardly at the Oscars and the one of her looking shocked at the Oscars. There's the one from The Stepford Wives (2004) where she can barely contain her pain and the one where she can barely contain her joy upon being officially divorced from Cruise.
Now, with this AMC ad, we have two more: Kidman smirking devilishly as she wanders the theater halls and the actor looking like a deity lit from behind as she marvels in awe at something unseen. (This latter reaction shot joins the ranks of others from Orson Welles and Shia LaBeouf that capture our position as an audience expressing wonder.)
Compared with other A-list women actors, Kidman's memes mostly aren't about the roles she's playing — like, say, the frequent GIFs of Meryl Streep from The Devil Wears Prada (2006) — or because she comes across as a relatable everywoman, like the endless Jennifer Lawrence GIFs that once dominated our timelines. Instead, the Kidman memes tend to hinge on the idea that her public image is so restrained, detached, and immaculate.
"I think the memes come because it is kind of like these little cracks in the facade of a person that people want to get to know more," said Herbst, the podcast host.
"I also think that she's above the internet, right? There's not a lot of celebrities left that feel like they genuinely exist outside of the internet," said Emerson Collins, an actor in Los Angeles. "Like, you know they don't see it, you know they don't know it, and something about that makes it more fun: that you can tell her this and she would have no idea what you're talking about."
"It's like we're all passing around a note beneath the goddess, so to speak," Collins added. (For the record, Kidman appeared to be first informed about the ad's cult status during an interview with the Playlist in January.)
Collins went viral on TikTok in May when he posted a video of himself attending a movie night in the backyard of actor friend, Toby Meuli, where attendees held cards and recited what they called the AMC ad before they began watching a film. Someone even held up a large image of Kidman's head, printed on cardboard.
"This is my church," one of the top comments read.
"The Kidman Pledge of Allegiance," read another.
Meuli, who hosted the screening, said the AMC ad is now such a tradition among his group of theater major friends that they feel compelled to up the ante at each screening. He's since had posters made, ordered cookies featuring the "heartbreak" quote and Kidman's face, and presented guests with face masks with Kidman's image on them that they can wear to real AMC theaters.
"It's really taken on a life of its own in that we now call it 'the Nicole Kidman prayer before the movie,'" Meuli said.
The ad has thus created something of a community of people, whether among friends in a backyard or users online sharing memes, who have been brought together by Kidman's aura and the magic of the movies — albeit probably not in the way AMC originally imagined.
"The camp part makes it sort of achieve the impact as well, right?" Collins said. "Because the point is like, 'Community! We're all together!' And if we're all finding it hysterical, that's sort of achieving the same results, even though that maybe wasn't the intention, right?"
But it's not entirely ironic — at least, not for everyone.
"A lot of people saw that commercial beforehand and thought it was kind of cheesy or overly earnest, and it is," Meuli said. "But I think what we've all bought into — my group of friends — is that that's OK. And I think the world needs people like Nicole Kidman to care about stuff."
"I, of course, think it's kind of goofy, but I love it," he added. "I love the movies, I love Nicole Kidman, and I think the world as it is right now needs more people to care about things.
"If this is a cult, I'm happy to be in this cult. But this is a very open-door, everyone-is-welcome cult. The only requirement is that you love movies and Nicole Kidman." ●