Critics have a shorthand for when an actor, previously dismissed or unknown, gives an outstanding performance: She's a revelation. The phrase spans decades, and has been used to describe Julie Delpy (Beatrice), Gwyneth Paltrow (Emma), Scarlett Johansson (The Other Boleyn Girl), Jennifer Lawrence (Winter's Bone), Anna Kendrick (Up in the Air), Lake Bell (Man Up), Natalie Portman (Black Swan), Lupita Nyong'o (12 Years a Slave), and Kristen Stewart (Clouds of Sils Maria). It was used to describe Nicole Kidman's 1995 role in To Die For, and used again, in a 1999 Newsweek profile, to describe her performance in The Blue Room — a play that required her to play 10 different roles.

In this case, it was the play's director, David Hare, who called Kidman, then 32, "a revelation." "At the dress rehearsal of the first preview you could see her technical limitations," he recalled. "Two weeks later, by the time the play opened, they were gone. In two weeks she'd been to university and learned how to be a stage actress. You don't see that richness of physical texture in British acting, that incredible amount of brushstrokes."
"There was a famous saying about John Gielgud, that he acted from the neck up," Hare continued. "Nicole acts all the way down."
"Revelation" has a connotation of knowledge withheld, suddenly revealed: I did not know that Nicole Kidman was worth my time, it suggests, but now I do. And while it makes sense when children and unknowns are heralded as "revelations," there's a different sort of suggestion being made when a male observer — and they're almost always male — uses the word to describe the performance of a female star. There's a subtle implication that when a woman, especially a beautiful one, makes her way onscreen, it's usually because of her looks or her body — not her talent. When a performance speaks truth to that lie, it's a revelation.
Nicole Kidman has been serving revelations for three decades. She was a revelation at age 21, when she fought off a crazed Billy Zane on a yacht in 1989's Dead Calm, and again, in 1995, with To Die For, and then in The Blue Room, and then again in Moulin Rouge, and The Hours, and Dogville...and, most recently, in her role as Celeste in HBO's Big Little Lies. While male actors coast on the brilliance of a single performance for years, female stars have to reapply for greatness on a yearly basis, fighting the industry-wide impulse for gossip about their personal lives and their appearances to subsume substantial conversation about their ability.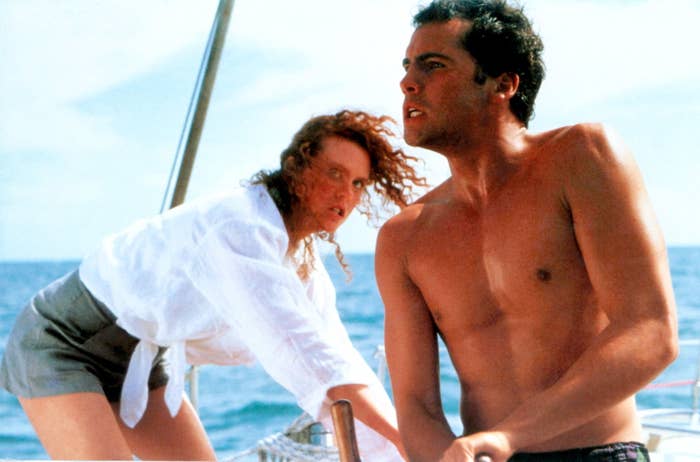 Which is why Nicole Kidman's bangs in Big Little Lies are the best thing that's happened to her career in a decade: They make it impossible to talk about her forehead, effectively forcing the conversation to center on her skill. Still, the idea that Kidman — who has been nominated for four Academy Awards, eleven Golden Globes, and nine SAG Awards — is still trying to prove her legitimacy as an actress points to a more entrenched (if unsurprising) gulf in the treatment of Hollywood talent. Between male and female actors, of course. But also between women whose fame is perceived as an extension of their proximity to famous men — and their attractiveness to them — and those who are "authentically" talented.
Which is not to suggest that Hollywood hasn't historically been easier for a white, straight woman like Nicole Kidman to navigate than it has for many others. But no woman with as much talent as Kidman should be forced to re-argue, over and over again, that she is a force to be taken seriously.
Here are the things that Nicole Kidman is likened to most often: a thoroughbred horse, a piece of porcelain, a parcel of property, a Pre-Raphaelite angel, a presence that glows in the dark. But before she was a thoroughbred, she was an awkward filly. "I wasn't beautiful by any means," Kidman said of her childhood. "I was revolting — gawky, coltish. I had very, very long legs and not much else. I was amazed if somebody looked at me."

Talking about how awkward she was as a child is, of course, a way to talk about how beautiful she is an adult. But even when Kidman was young and supposedly awkward, she was finding roles; by the age of 20, she had appeared in a remake of the Australian classic Bush Christmas, starred in peak '80s film BMX Bandits (1983) and scandalized audiences by briefly appearing naked in Windrider (1986) before landing a role in the Australian miniseries Vietnam (1988).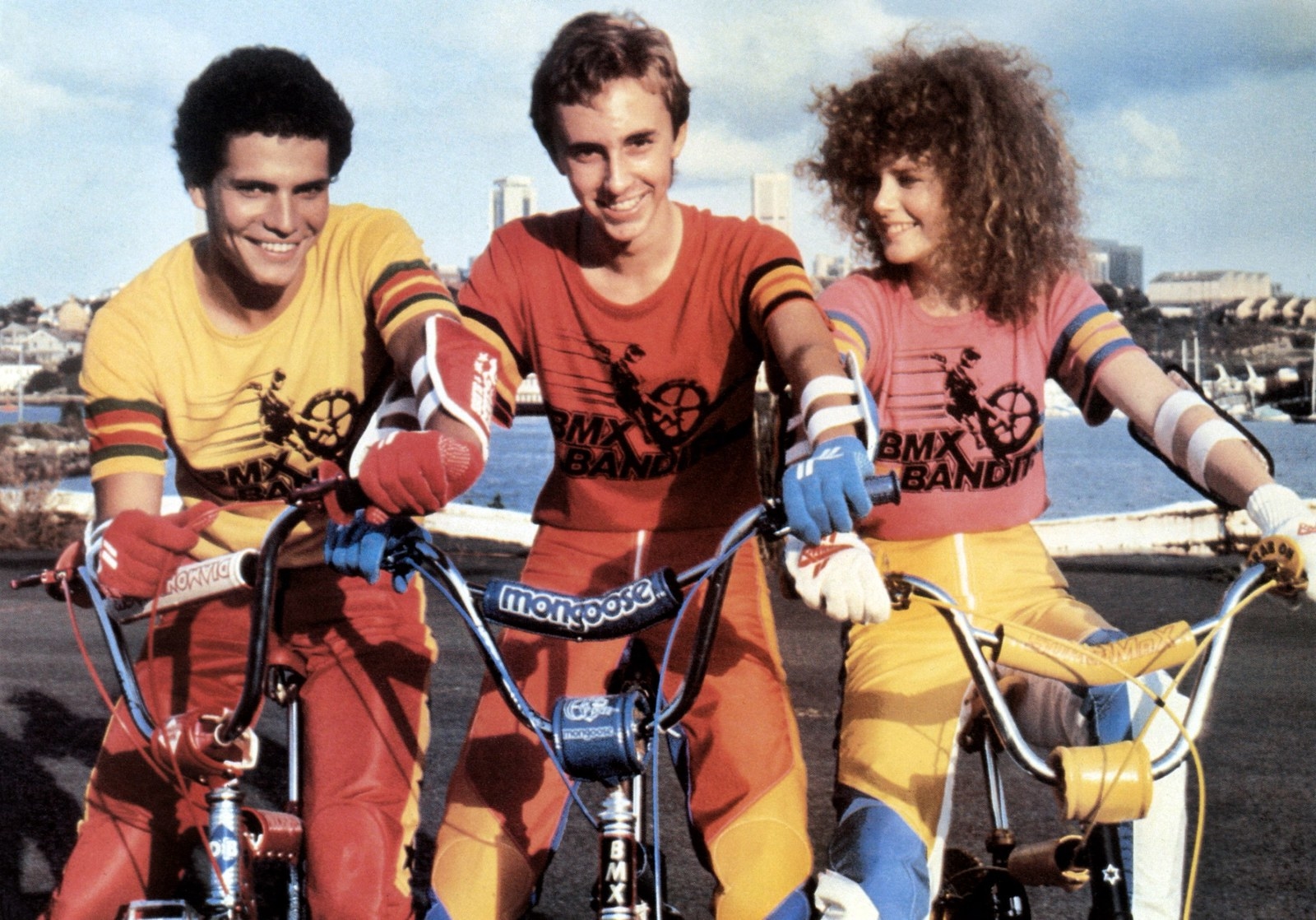 Vietnam made her a household name, but it took Dead Calm, a psychological thriller costarring Sam Neill and Billy Zane, to garner notice from American audiences or critics. Back in Australia, there was a sense that the country had at last created a female product fit for international export. Dead Calm director Phillip Noyce, himself an Australian, told the Sydney Mail, "She is going to be a big international star. There's no doubt about it." The Sun Herald listed all of the press outlets where she'd received coverage to show that "Nicole has become, as they say, a hot property."
Profiles, interviews, and reviews all note her skill — "capable onscreen of any emotion the director calls for," as the Herald put it — but they were most obsessed with the hotness, as it were, of the property. Noyce chose her for the role because she had "that purity, a beauty and sexuality and innocence and vulnerability." The Sun Herald described her as "too feminine to be a schoolgirl, too gangly to be a woman and, oblivious of the brief mini she had on, she sat with her legs crossed the man's way: right ankle on left knee." Or, as the (male) writer, Dorian Wild, continued, "Look at her, with those awesomely long legs, and you have some idea what was going through Nabokov's mind when he sat down to write Lolita: a perfect oval face, the chin proud and defiant and the look in those pale blue eyes that says she won't be dominated. Not her spirit, anyway."
The author attempts to get Kidman to talk about her previous boyfriends — including Tom Burlinson, of Man From Snowy River — but she refuses. "I don't talk about that," she says, before he raises the question of whether Warren Beatty "fancied her so much that he wanted to move in." "Ah, the famous question," she replied. "Sure, I met Warren Beatty. He was very nice to me and gave me some good advice."
The profile might seem outrageous, but it's a blueprint for more to come: the brief acknowledgment of her talent; the obsession, in various shades of appropriateness, with her looks; the preoccupation with her love life. Granted, this is just the formula for men writing profiles of female stars — especially if you add in some commentary on what she's eating, and the presumption that she's flirting with you. With Kidman, this formula was always elevated to include how different she looked, at least in comparison to other Hollywood starlets. That, and as soon would become standard, the fact that her husband was the most famous movie star in the world.
Kidman met Tom Cruise on the set of Days of Thunder, in which she plays an improbably young doctor who falls for a race car driver. The film, like Kidman's performance, was insubstantial, but it was directed by Tony Scott and produced by Don Simpson and Jerry Bruckheimer, the team who had previously refined Cruise's appeal in Top Gun. Thunder grossed $157 million worldwide — and, when Cruise divorced first wife Mimi Rogers and launched into a relationship with Kidman shortly thereafter, provided the makings for a veritable gossip feast.


Unlike celebrity couples of today, whose romances play out before the paparazzi and/or are documented by the stars themselves, Cruise and Kidman's romance was whirlwind, their wedding private. They married when Cruise was 27 and Kidman was just 22. Kidman's next film was 1991's Flirting, with high school classmate Naomi Watts, which won the Australian Film Institute's Best Picture but barely blipped on the American radar.
In Hollywood, Kidman struggled to find work — in part, as Ron Howard, director of Far & Away, told Newsweek, because "people were dismissive of her because she was married to Tom." She descended into a slew of supporting roles that positioned her as Cruise's somewhat overrated other half: unremarkable in Billy Bathgate (1992), prim and squealy across Cruise in Far & Away (1992), watching Michael Keaton die in My Life (1993), and scared of Alec Baldwin in Malice (1993).
Kidman was, as Entertainment Weekly admitted, "mostly known as window dressing" for Cruise. Far & Away made $138 million worldwide, but that was viewed as an underperformance for the biggest star in the world. Still, Cruise emphasized just how equal their partnership was, how devoted their marriage had become. "Until I met Nicole, I always put my career ahead of everything," he told Rolling Stone. "Now we do everything together. Now work doesn't belong in the book next to the definition hard, awful yoke." A friend told People that their relationship worked because "They both want to be not just superstars, but the No. 1 box-office stars in the world." In 1994, Kidman was cast in Batman Forever, while Cruise was appearing in Interview With the Vampire and signed on for Mission Impossible. World domination seemed in reach — even if only one of them was taken seriously.
It's unclear what prompted Kidman to call Gus Van Sant, best known for directing queer indie film My Own Private Idaho, while he was casting the lead role of a slightly unhinged news anchor in To Die For. Meg Ryan had dropped out; they were eyeing Patricia Arquette or Jennifer Jason Leigh. "She got my number somewhere," Van Sant recalled, and told him "I'm destined to play that part."
Van Sant eventually cast her, and Kidman was, once again, a revelation. Part of it was a matter of timing: To Die For was released just three months after the camp mess of Batman Forever. But the press loved it: Who knew Nicole Kidman could act? It was as if Cruise's presence had blotted out her entire past career: Van Sant himself admitted that he didn't know who she was until they met, then realized he'd loved her in Dead Calm.
When gossip columnist Liz Smith asked Kidman if it annoyed her that people "think you sprang full grown from Tom's head and didn't have any background of your own," she admitted it confused her. "I thought people had seen Dead Calm or some of my work from Australia," she said. "Lots of people thought Days of Thunder was my first film, so I had to keep trotting out my résumé."

But that résumé — along with Kidman's desire to play a varied swath of roles, from Shakespeare to Ibsen — wasn't as compelling as talking about her husband, or her relationships, or what it's like to be very, very, very famous. In every profile, Kidman struggled to disarticulate herself from her husband's stardom — and from the rumors that swirled around their relationship. When pressed on the theory that her marriage was a sham, in a 1995 Vanity Fair profile, she went off: "I take offense if people say I would marry into a marriage of convenience," she said. "I think that's very sexist, because they're saying, 'She married for fame and money.' It's bullshit."
It was also demeaning, and beside the point. "After a while it just gets boring," she told a reporter from EW, after being asked to leaf through an assortment of gossip magazines detailing the various rumors around her marriage. "You get asked the same things over and over. Just once I'd love to be asked about my work."
Cruise's gravity was so intense that Kidman banned him from the set of To Die For. "He's a very forceful presence on set, and it's distracting to people."
Both Cruise and Kidman underestimated just how powerful that distraction was. "We were naive at first," Kidman told EW. "Little did we know that there was this thing out there. The Mrs. Tom Cruise thing." That "thing" would change in character and texture several times over the years to come, but its foundational element — its ability to shift the conversation away from the work, and toward the personal — would remain.
Even director Jane Campion, who had first cast Kidman in a student film back in Australia, had ceased to take Kidman seriously. After wrapping To Die For, Kidman set her eyes on Campion's planned adaptation of The Portrait of a Lady, her follow-up to critical darling The Piano. When they had first worked together, Campion had cautioned Kidman to "protect her talent." But as Kidman recalled, "Jane saw some of the work that I had done in America and decided that I didn't have the spirit" — that she had not, in fact, "protected her talent." Kidman yelled at Campion, who had not seen To Die For, over the phone; they had, in her words, a "terrible fight."
Still, they decided to forge forward together. Campion, herself, had a revelation: "I'm keeping pace with her scene by scene and then comes a time when she starts to do work I could not imagine," she told Newsweek. "She amazed me." Her new opinion was that Kidman could, in fact, do "both ends" — "Batman to Portrait."
Batman Forever director Joel Schumacher had a different way to describe Kidman's ability. "Nicole is a great character actress," he said, "with the body and face of a movie star." It's an idea that has afflicted many beautiful actors, both male and female — one presupposes that movie stardom and good acting aren't one and the same, that beauty evacuates talent, and vice versa.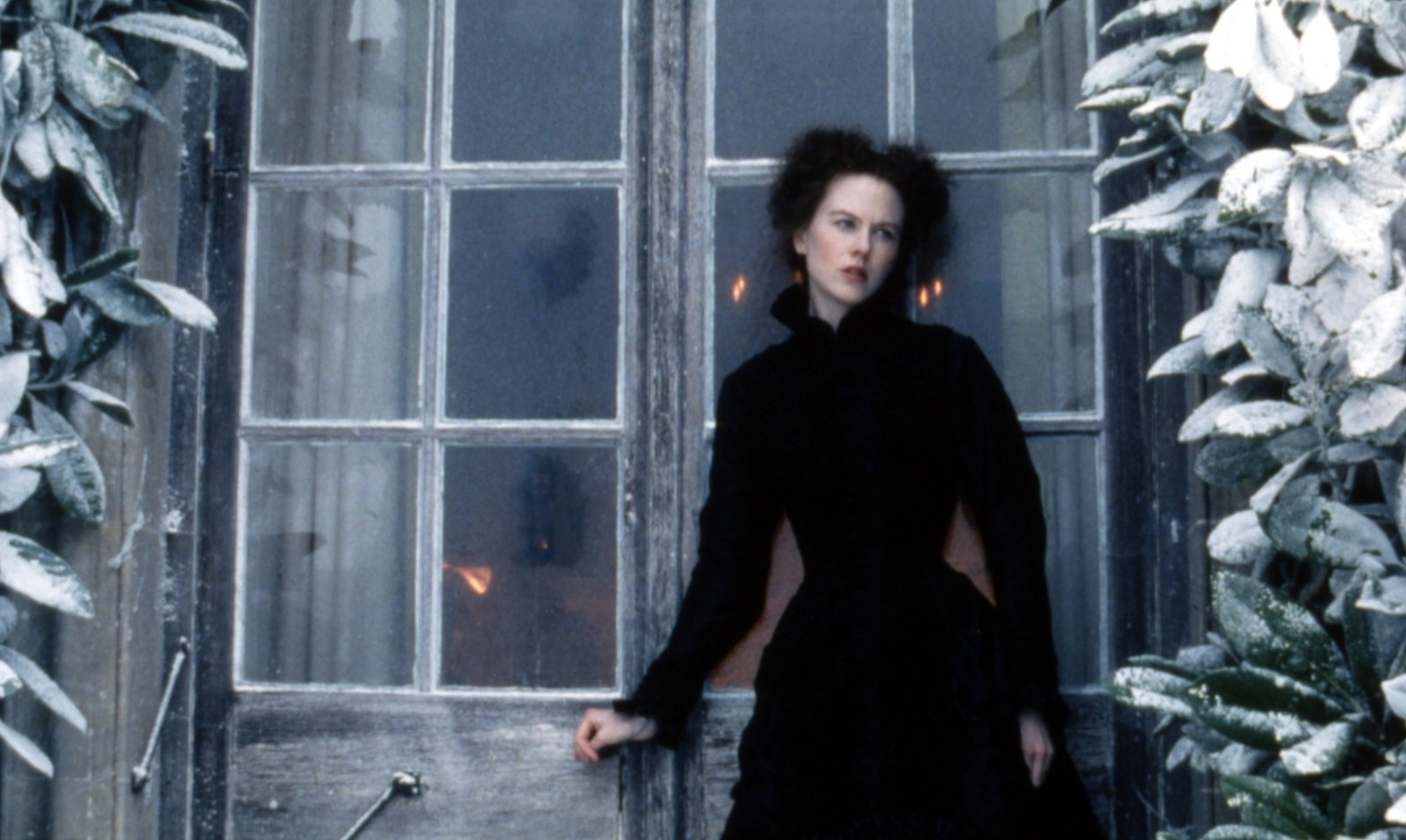 Campion's version of The Portrait of a Lady teased the edges of avant garde, and confused critics and audiences expecting something far more Merchant Ivory. Kidman's version of Isabel Archer, widely described as "cold," also amplified the notion that Kidman — whose skin was often described as "alabaster," porcelain," "pale," with "cool" blue eyes — was, herself, an ice queen.
Part of that perception stemmed from Kidman's step back, however slight, from Hollywood. After adopting their daughter, Isabella, in 1992, Cruise and Kidman adopted a son, Conor, in 1995. She was less public, the family's appearances more curated. Years later, Kidman would say, "I felt it was my job to put on a beautiful dress and to be seen and not heard," but at the time, that was interpreted as snobbiness. "Though I'm more out of my shell now, I can still get very, very shy," she said in 1999. "It used to tick Tom off. We'd go to a dinner party and I'd hardly speak. He didn't understand it."
After the relative disappointment of Portrait, Kidman seemed to shift trajectory: She appeared opposite George Clooney in The Peacemaker (1997), a fairly rote thriller, and went whimsical with Sandra Bullock in Practical Magic (1998). Then she and Cruise moved to London to star, again opposite each other, in Stanley Kubrick's Eyes Wide Shut (1999) — a film mired in delays, controversy, and speculation about orgy scenes. Kidman and Cruise battled rumors that a sex therapist had to be brought on set to "teach" them how to have sex together.
Part of the weirdness stemmed from Cruise's own corniness, his insistence on performing über-masculinity, the lines about their relationship that often came off as publicist-rehearsed: "My first reaction to meeting Nic was pure lust" (Cruise, to EW, in 1995). "For us, that's what occurred — the two Ls — lust and love" (Kidman, on a press junket, also in 1995).
As Cruise — and, by extension, their relationship — became the primary focus of talk about her, the "revelation" of To Die For faded away. "If there's one word to use about Kidman," Rolling Stone declared in 1999, "it's underestimated." Even her achievement, on stage, in The Blue Room — which she started immediately after the encompassing, two-year Eyes Wide Shut filming process — didn't reinstate that esteem; rather, it simply reinterpreted her talent as rooted in her body. A London critic famously called her performance, in which she appears briefly nude (for a significantly shorter period than her male costar), as "theatrical Viagra." In Good Housekeeping, Kidman told Liz Smith that "people have said to me, now you do just sex roles," to which she responded, "No, it's just chance that the two things that I've done most recently were based on erotic themes."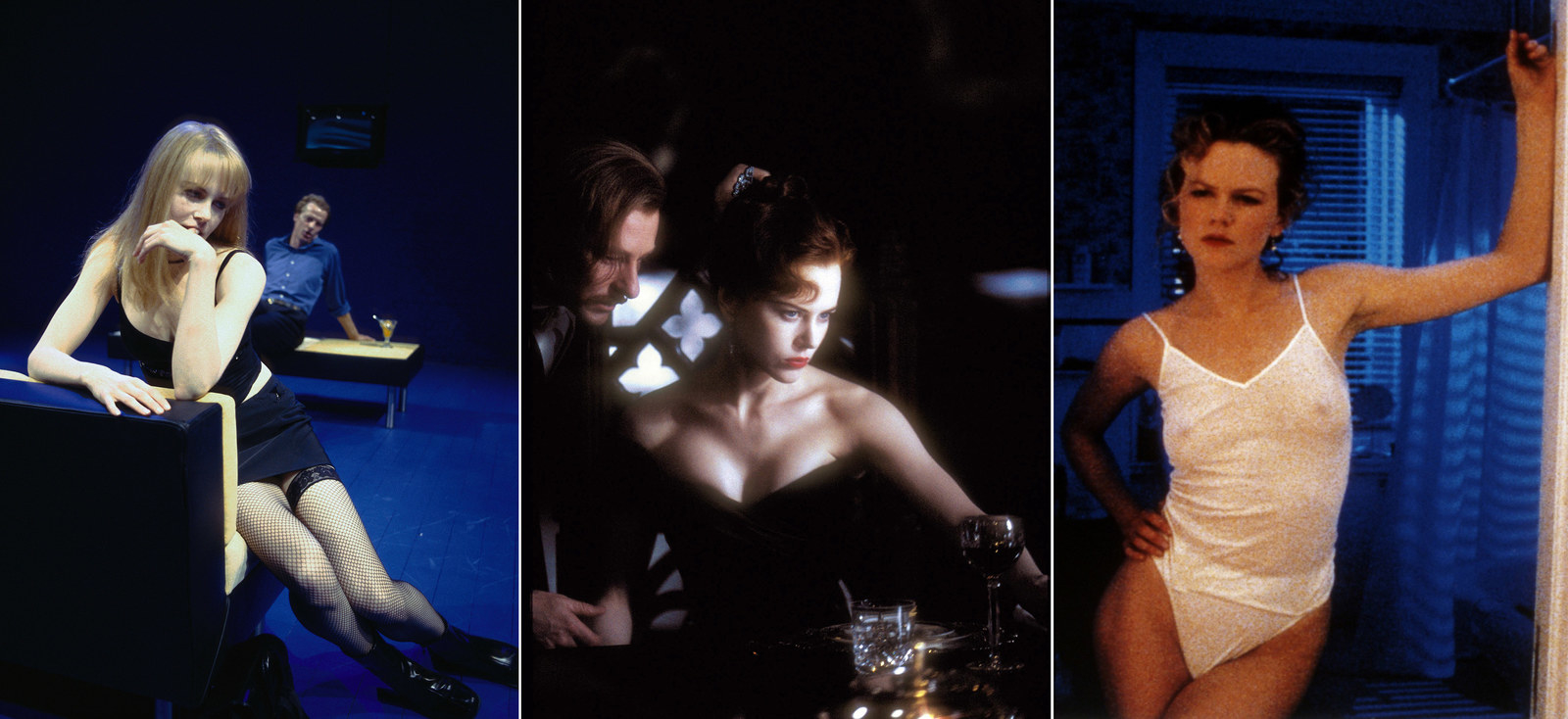 Of course, one of the easiest ways to dismiss a woman is to call her a bitch or a slut, a snob or a sexpot — all codes, in various ways, for somehow breaking rules of femininity. And once those labels start to cling to an actress, they begin to affect her marketability. Baz Luhrmann began courting Nicole Kidman for Moulin Rouge while she was still performing in The Blue Room, but, as Vanity Fair later reported, she was "still perceived by audiences as distant and cold," and "there was resistance to her from some of the powers behind the project."
Luhrmann won the fight, and Kidman and Cruise moved back to Australia in 1999, where she began shooting Moulin Rouge. The couple had weathered the turmoil of Eyes Wide Shut, amplified by middling reviews and Kubrick's sudden death while the film was in post-production. Their relationship, at least to friends and family, nevertheless seemed secure. Until Cruise filed for divorce.
The reasons for the end of Kidman and Cruise's marriage remained opaque — Cruise, for one, was quoted simply as saying "she knew what she did" — but the narrative remained firmly on Kidman's side, in part because she was forced into the Moulin Rouge promotional circuit just months after Cruise filed for divorce. In interviews, there was Kidman, repeating that she'd been totally blindsided by Cruise's departure, and revealing, eventually, that she'd suffered a miscarriage shortly after. Onscreen, there was Kidman, dying for love...or at least dying in a way that engendered sympathy.
Sympathy for Kidman meant celebrating Kidman — first, in Moulin Rouge, which garnered her Oscar and Golden Globe nominations for Best Actress, and then in The Others (2001), an uncanny psychological thriller set in post-war England. People named her its "Most Beautiful Woman" in 2002. Meanwhile, Cruise was playing an asshole in Vanilla Sky, and rumored to be dating his costar, Penelope Cruz.
It was easy to know who to root for. Still, even the critical and financial success of both Moulin Rouge and The Others could not prevent Kidman's 2002 performance in The Hours from being treated as yet another revelation. A Vanity Fair cover story was positioned as her first post-breakup tell-all, underlining how, while the world obsessed over her marriage, "Kidman has done something more useful: she has shown herself to be a major talent, a remarkable actress who can get in there with the best of them, go toe-to-toe, and come out with her credibility intact."
It was all the easier to treat Kidman's turn in The Hours as "revelatory" because she, as the blunt saying goes, "got ugly" for the part of Virginia Woolf, wearing a prosthetic nose and a frizzy wig. Like all female stars who "go ugly," the ugliness served as a means of accentuating her authentic beauty. Her performance of dowdiness, in other words, is made remarkable by just how unnatural it must have been.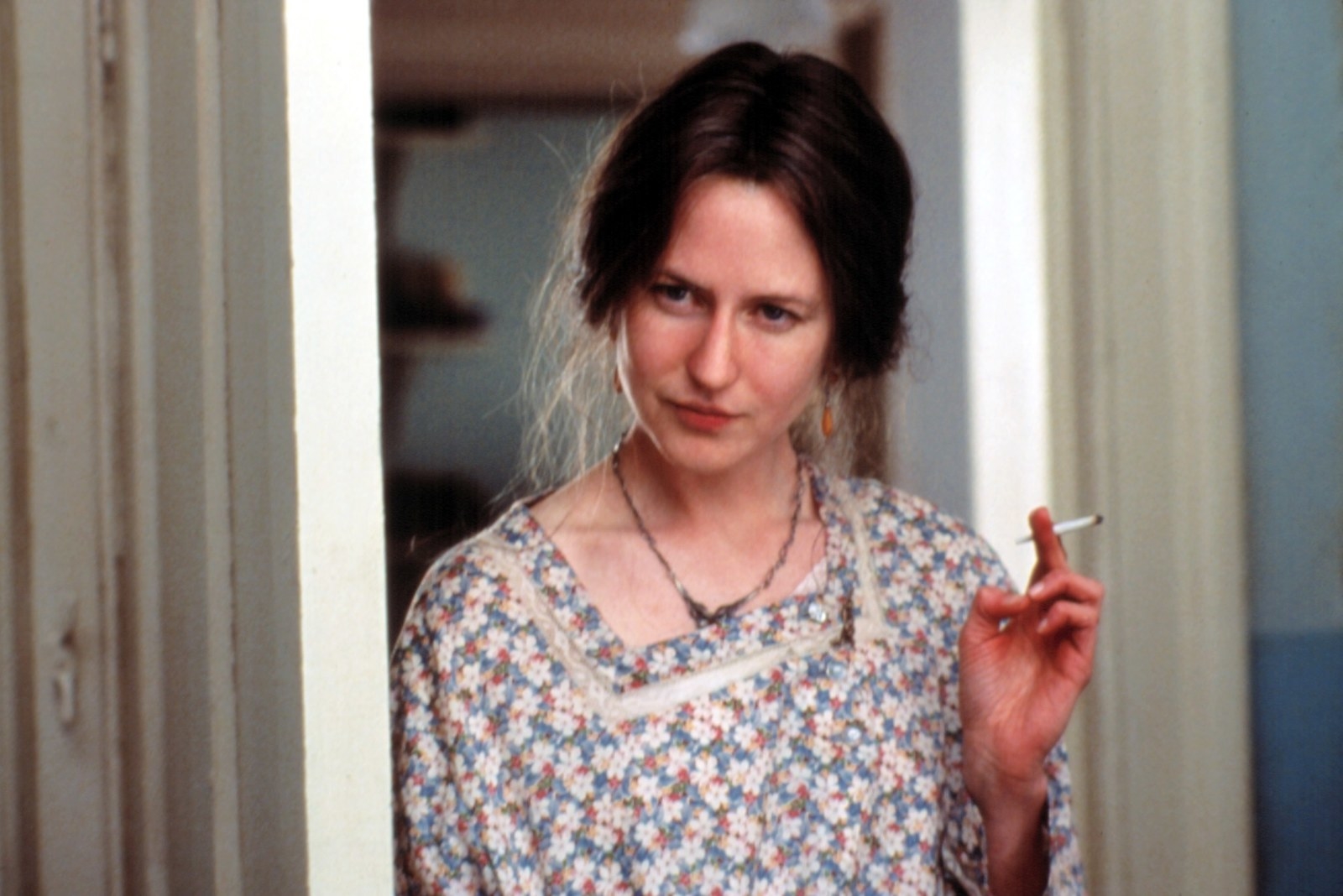 This strategy can be wielded as a form of Oscar bait, but in Kidman's case, it was more like a forceful counternarrative: Maybe, just maybe, a fake nose will make you shut up about my ex-husband? And even though both Cruise and Kidman had emphasized just how free Kidman had been to pursue her own career, the success of The Hours — followed, shortly thereafter, by prestige roles in Lars von Trier's Dogville, the adaptation of Philip Roth's The Human Stain, and Oscar winner Anthony Minghella's Cold Mountain, all released within one year — positioned her post-Cruise career as a triumph. Or, as People ridiculously put it, a "comeback."
Divorcing Cruise did seem to liberate Kidman, at least physically. She and Cruise had agreed that they would never be separated for more than two weeks, which, in turn, dictated which roles she could accept. But post-divorce, she could go to Romania to shoot Cold Mountain, or England to shoot The Hours. The divorce "made a lot of work possible," she told The Guardian, "which was fine by me." She also got older, and her children grew up, and she gained confidence, in part by listening to Kubrick's advice to "respect your talent, and give it some space, and give it some time."
Maybe, in part, because of the curious way in which many had persisted in forgetting that she had talent to respect. Still, Kidman used that newfound respect to dabble over the next few years in the avant garde, the indie, and the mainstream. She had romances, some public (Lenny Kravitz), some private (Robbie Williams), but managed to keep the conversation on her roles, which were sometimes controversial (Birth), sometimes campy (The Stepford Wives), sometimes even just straight-up mainstream thriller (The Interpreter).
In "A Unified Theory of Nicole Kidman," New York Times critic A.O. Scott argued that Kidman's post-Cruise roles had effectively transformed her from a "gifted actress" into a movie star — a remarkable statement, given that she had been treated in the opposite fashion for most of her career. Still, Scott pinpointed what, after the string of films in 2003, felt so remarkable: "Watching her on screen, we don't necessarily root for the characters Ms. Kidman plays — they are, as often as not, doomed in any case — so much as we cheer for the woman playing them. She has made her success the object of our desire."
"Kidman has done this by refusing to follow the usual paths trod by ambitious, good-looking women who manage, against heavy odds, to become movie stars," Scott continued. "The road most traveled — though hardly the easiest one — is the sweetheart route, which passes, with occasional detours into wilder terrain, through buoyant romantic comedies and redemptive melodramas. While there are many varieties of sweetheart — Meg Ryan, Julia Roberts, Renée Zellweger, and Kate Hudson are among those with credible recent claims on the title — the crucial attribute is a certain kind of warmth, at once sexual and sympathetic, something grown men can swoon over and grown women can identify with."

But Kidman forged a different path, playing characters who are by turns willful and unlikable, trapped by their circumstances and smashing themselves up against them, neither guilty nor exactly innocent. It may, as Scott points out, be difficult to think of another actress who "has demonstrated such a pronounced affinity for heroic masochism and romantic martyrdom." Kidman's tenderness, her bravery, her archness, and her slyness could make her feel like an alien — but also like an addiction you didn't want to shake. For that brief period of time, Kidman felt inevitable, indomitable: the best, and most interesting, actress working in Hollywood.
That feeling lasted for about two years. The Interpreter was too boring, Fur was too weird, Bewitched too dumb, The Invasion too genre, Margot at the Wedding too much of a disappointment for Baumbach fans hungering for another Squid and the Whale. Kidman embraced her pointiness and her tolerance for nonlinear narratives in her indie roles, even as she leaned into classic Hollywood glamour and melodrama in her mainstream films. Those mainstream movies, and the mainstream paychecks that accompanied them, invalidated her as an indie actress — while her indie films made her "too weird," too unlikable, too shrill, too whatever.
When a man does this — see Steven Soderbergh's famous "one for them, one for me" philosophy, and Brad Pitt/George Clooney/Matt Damon's eagerness to make it happen — it's hailed as the new paradigm for Hollywood success: the long-desired reconciliation between art and commerce. When Kidman does it, she cuts herself in half; instead of doubling herself, she becomes nothing — or at least nothing of value. That vacuum of value in the mid- to late 2000s was filled with new rounds of gossip: this time, about her relationship and marriage to Australian country star Keith Urban; Urban's trip, shortly after their wedding, to rehab; her ex-husband's very public courting of Katie Holmes; the birth, in 2008, of her first biological child; the allegations that Scientology had labeled her an "suppressive person" and cut off her access to her adopted children.
Kidman was working less, and the popular consensus seemed to be that the work she did do was disappointing — in part because she'd purportedly "ruined" her face with Botox. Reviewing Margot at the Wedding, Salon film critic Stephanie Zacharek wrote that "Kidman's skin ... has turned into her greatest limitation, a boundary beyond which she can't stretch." Manohla Dargis called her face "masklike"; The Sun lambasted her "frozen forehead," an Australian paper likened her forehead to a "flat-screen TV." One 2010 EW review of Rabbit Hole was even titled "The Return of Nicole Kidman's Face."
That piece, like so many critical assessments of Kidman's late-2000s work, argued that she'd trapped herself in her face's immobility. "Increased facial pliability will expand her work options," Lisa Schwartzbaum wrote, and "refocus critical attention on her considerable acting skills." But Schwartzbaum also admitted that Kidman is also simply trying to keep herself employed as a fortysomething actress in Hollywood. Audiences rejected her Botox, but there's plenty of evidence, embodied in the now-dormant careers of Kidman's female contemporaries (see especially: Meg Ryan, Demi Moore) that without it, she wouldn't be getting roles. The attention wouldn't just be misguided, it wouldn't be there at all.
And so Kidman began, very gradually, to disappear from American consideration. Indie films like The Paperboy (2012), in which she gives a delicious performance reminiscent of To Die For, went virtually unseen. Roles in prestige pics like Rabbit Hole, Secret in Their Eyes, and Genius barely moved the dial. Until last month, you could ask someone what Nicole Kidman's been doing since 2010 and they probably would barely be able to answer — even though she's made an astonishing 15 films over the last seven years.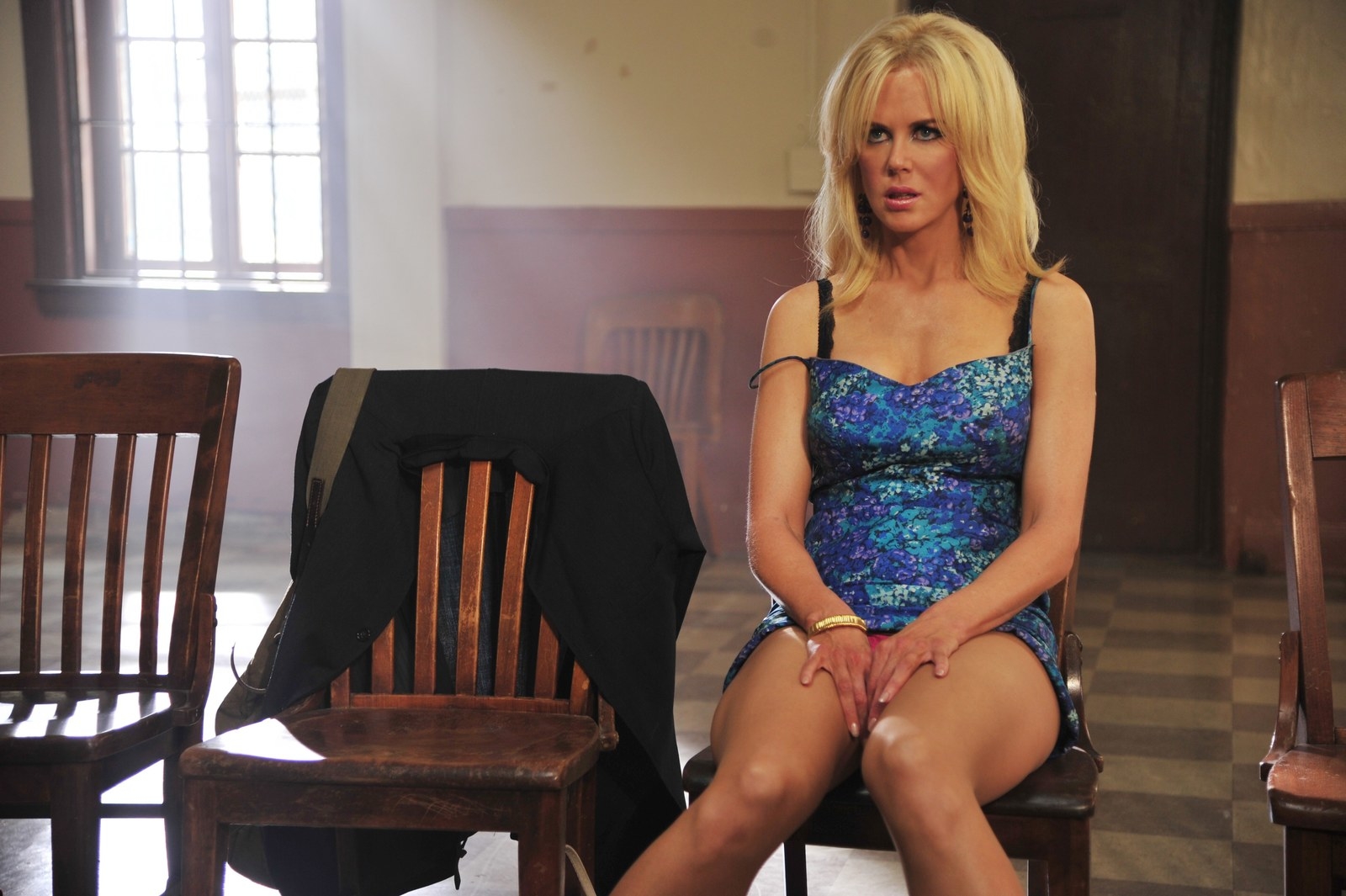 Some of invisibility can be traced to the changing dynamics of Hollywood: Middle-budget films struggle to succeed, and the money they do make is often through VOD, which is far less high-profile. Kidman can still get on the cover of Vogue — as she did, in 2015, for what was framed as a blockbuster year — but the film she was ostensibly promoting, Werner Herzog's Queen of the Desert, was shelved and is only now getting a proper theatrical release; the other film she made that year, David Bateman's The Family Fang, earned just $262,000 in theaters. Grace of Monaco — framed, by the Weinsteins, as Oscar bait — was booed at Cannes, such a mess that it ended up selling to the Lifetime Channel.
I've now watched the vast majority of these nearly invisible films, whose united thread is Kidman's dedication: There's no such thing as Kidman phoning in a role, in part because there's no such thing as a standard Kidman performance. Back in 2002, Anthony Minghella said that each of Kidman's films was "so different and distinctive. They make you feel like there's an enormously rich instrument there." She often plays historical roles, but each of those women is situated differently in her own history: Some are shrill and resistant, others pliable and languorous. She's been a villain, a passive-aggressive genius, a shrew, a grieving mother. And while Grace of Monaco is a wretched film, Kidman is not miscast as Grace Kelly — another woman trapped by her own ambivalence toward stardom and work, the tension between beauty and skill, the perceptions of coldness and fragility, and the toll of living a life in public.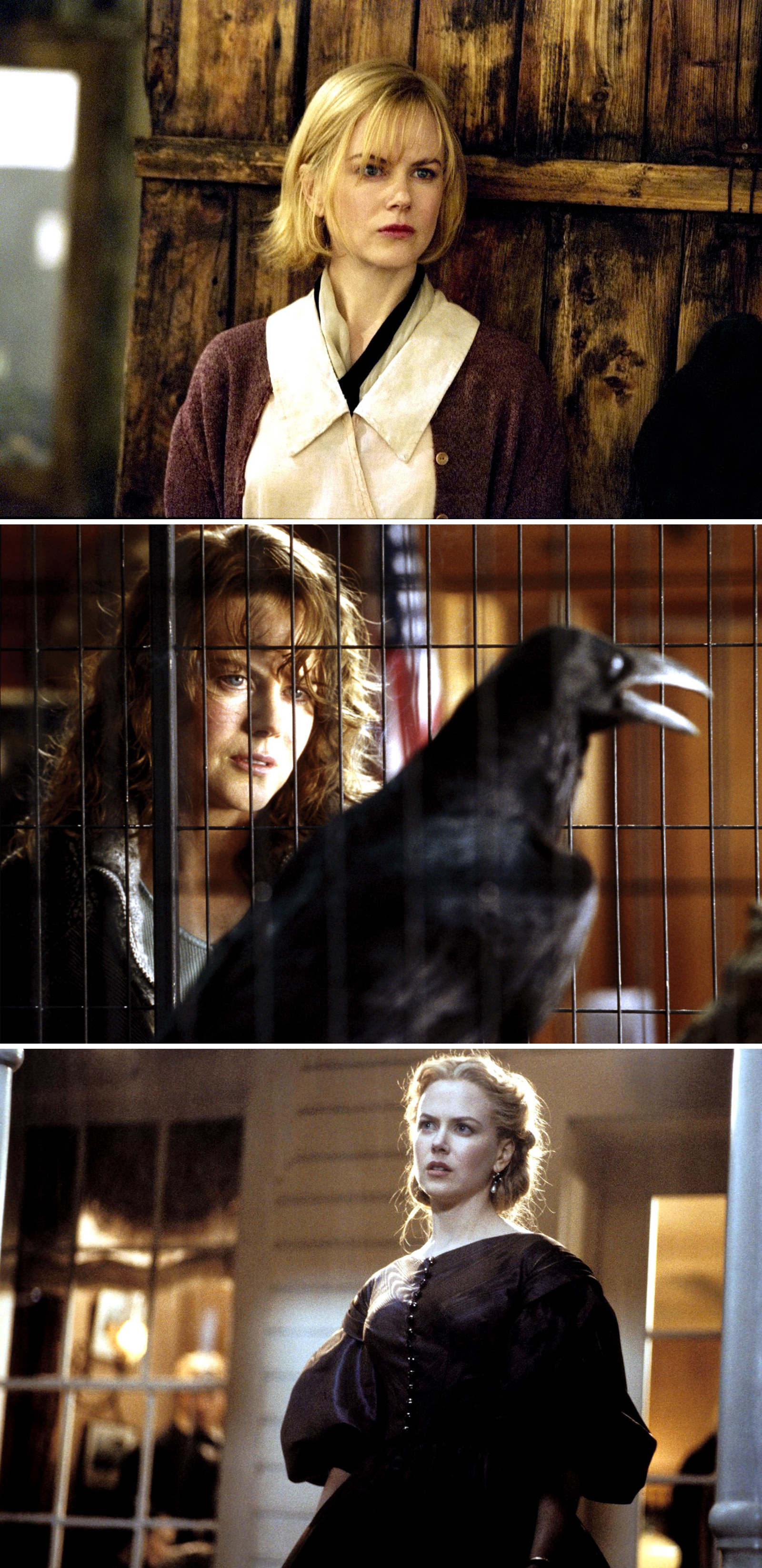 But as more and more of Kidman's films went unseen, her image began to shift. She's always been a bit of a cornball — this is a woman who not only married Tom Cruise, but loved to tell a story about how they went skydiving together and kissed mid-air — but she began truly leaning into it. Kidman was always secondary to Cruise's cornballery, but with Keith Urban, they became equal partners in it. She starred in a hokey, weirdly charming video of carpool karaoke with Urban — himself an unnaturally tanned, heavily highlighted, deeply corny romantic simulacrum of a country star. They moved to Nashville, far from the constant surveillance of Hollywood. Kidman was still a household name; she still had that aura of otherworldliness. But someone to be taken seriously? More than ever, that wasn't her.
Until Big Little Lies. It was, in many ways, a natural move: over the last decade, TV has become the home for female actors who are a) over the age of 30 or b) refuse to be part of a superhero franchise. Kidman's costar, Reese Witherspoon, had figured out that the best way to get a role for a woman of their age was to just produce it yourself. Together, they persuaded Big Little Lies author Liane Moriarty to option them the book. They shopped the series to HBO, got Witherspoon's director from Wild, Jean-Marc Vallée, to helm all seven episodes, and signed on three other female stars: Laura Dern, Shailene Woodley, and Zoë Kravitz.
When the first episode aired in February, the raves largely centered on Witherspoon: "Reese Witherspoon's Performance on Big Little Lies Is the Best of Her Career"; "Reese Witherspoon is so damn good." It wasn't until Episode 3 — when Kidman and Alexander Skarsgård, who plays her abusive husband Perry, attend couples therapy — that the conversation of greatness expanded first to include, and then to center, on Kidman. Vulture dedicated an entire post to a close read of the scene; Vox called it "one of the most riviting scenes you'll see on television this season."
"There is something waxen and watchful and self-possessed about Kidman, so that, even when she's smiling, she never seems liberated," Emily Nussbaum wrote in The New Yorker, describing the accumulated effect of Kidman's roles. "While other actors specialize in transparency, Kidman has a different gift: she can wear a mask and simultaneously let you feel what it's like to hide behind it."

For weeks, Kidman's performance has been all I've wanted to talk about. I, too, had forgotten how much she had moved me, and surprised me, for years. I, too, had focused on her frozen forehead — and might have still, had not her bangs, in the role of Celeste, made it impossible to. Still, it's no accident that it's women rather than men who have felt the revelation of this role most profoundly: Mike Hale, writing for the New York Times, panned Big Little Lies, comparing it to Desperate Housewives; the New York Post's Robert Rorke called it "an upscale soap opera."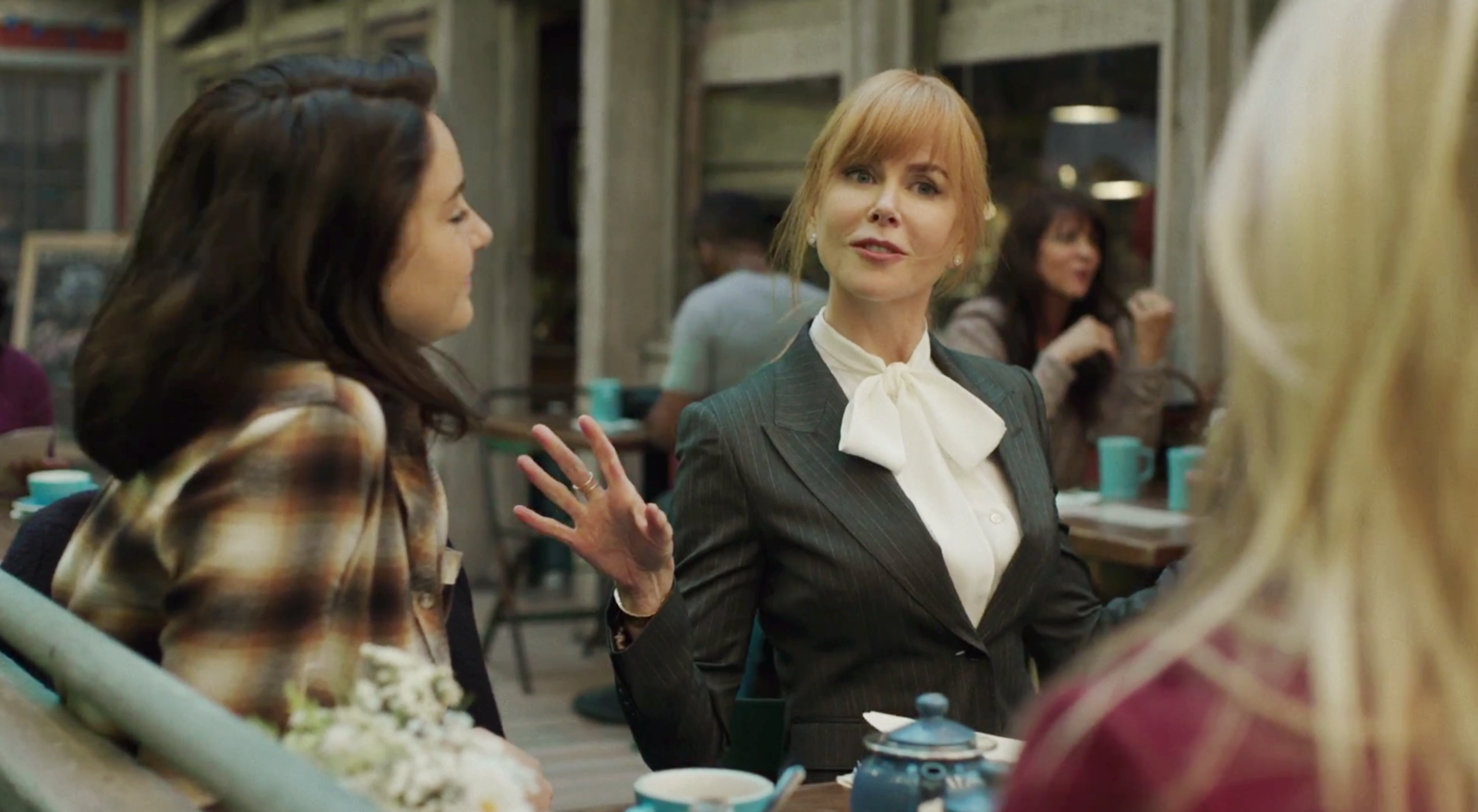 In the past, Kidman became revelatory when she became sexual, when she acted for an indie director, when she sang onscreen, when she went ugly in an Oscar film — all modes, and genres, recognizable to (male) critics as prestigious. But when she appears in a so-called "women's" picture, produced and dominated by women, it pauses or altogether prevents the recognition.
It's doubly insulting: Matt Damon and Tom Hanks and Liam Neeson and Robert Downey Jr. and Will Smith and other once-revelatory men surf on seas of stinker parts, submitting to self-abjection in superhero roles, and still soar on the willingness of critics to take them seriously. Meanwhile, Kidman — like Witherspoon and Dern, like Stewart and Woodley, like so many actresses, of seemingly every age, who aren't named Meryl Streep — has to prove herself as more than the sum of her pretty parts every time she comes onscreen.
Kubrick once told Kidman that she was "thoroughbred" — and Cruise was a "roller coaster." But that's the opposite of how they're treated, both critically and commercially: Male stars survive on their perceived pedigree; female stars have to strap themselves into someone else's apparatus and climb every mountain, endure every decline, feigning surprise and gratefulness each time like it's the first time, trying to look cute while you resist the urge to vomit.
Something happens, though, when you reach a certain age, with a certain amount of fuck-you money: You have the ability to continue to do what moves you. In the past year, Kidman played her age (and earned an Oscar nomination) for Lion, did Big Little Lies, and returned to work with Jane Campion for the second season of Top of the Lake, which is slated to premiere sometime this summer — along with Kidman's turn in Sofia Coppola's Civil War gothic thriller, The Beguiled. A stretch, in other words, to rival the "Peak Nicole" early 2000s.
And then, because she's Nicole Kidman, she'll appear in a Kevin Hart movie...and wait for the next time she'll have to re-prove her worth.
Part of what makes stars indelible parts of our lives is their ability to encompass larger themes and ideas of life. That's why we talk and gossip and obsess over their personal lives: It's the "just like us" stuff that adds texture and knowability to the otherworldliness of their performances onscreen. And while we do gossip about male stars, it's only the female ones who can become subsumed by the narratives and speculation over their domestic lives: how their bodies have changed, where their babies came from, how their relationships have fallen apart, how they keep house and decorate their living room and put on their makeup.
The personal, in other words, continually overshadows the professional: a scenario that should sound familiar to any woman who's struggled to define themselves apart from their performance as mothers and partners and bodies. Which might be Kidman's ultimate legacy, and what her star image comes to represent: that endless, exhausting, infuriating quest to be taken seriously. To be considered, in other words, with the same good faith that one would consider a man.
Back in 1998, Campion pinpointed why it was so difficult for people to come around to the idea that Kidman was a good actor. "Strong women get punished," she said. "But it's more dangerous to be a Hollywood handbag, the way she started. She's come forward now." It says something about Kidman's tenacity that, 20 years later, she's still coming forward, still proving herself, still prompting revelations — but perhaps it should say even more about us. ●
Want more of the best in cultural criticism, literary arts, and personal essays? Sign up for the BuzzFeed Reader newsletter!