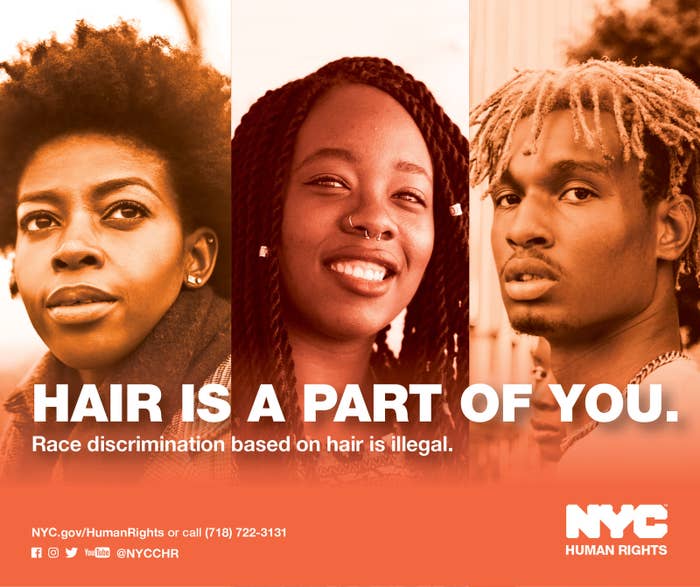 New York City officials unveiled new guidelines on Monday designed to ban discrimination on the basis of hair, saying it was believed to be the first such measure in the US.
Officials at the NYC Commission on Human Rights say the guidelines, which apply to anyone, will predominately protect black people who have been discriminated against for their natural hair.
"In New York City, we want to make the bold statement that these prohibitions on hairstyles that are closely associated with black people are a form of race discrimination," Human Rights Commissioner and Chair Carmelyn Malalis told BuzzFeed News in a phone interview. "They really fail to consider the toll these bans take on black identity."
The guidance makes clear that the current New York City Human Rights Law protects citizens' rights to wear their hair in a manner associated with their racial, ethnic, or cultural identities. It specifically identifies black people's rights to wear "locs, cornrows, twists, braids, Bantu knots, fades, Afros, and/or the right to keep hair in an uncut or untrimmed state."

"Bias against the curly textured hair of people of African descent is as old as this country and a form of race-based discrimination," said Chirlane McCray, the wife of Mayor Bill de Blasio, in a statement.

City officials say the policy is designed to combat the prejudicial view that such hairstyles are not appropriate in formal or professional settings. Malalis said the idea that "there is a certain standard for beauty or professionalism" was "Euro-centric" and inherently biased.
"Hair is an incredibly personal thing," she said. "Hair is a part of you, and as such we want to make sure that people can express themselves."
The commission is currently investigating seven cases in which people have complained of discrimination on the basis of their hair.
Officials said some of these black residents have complained of being forced to wear their braided hair up while employees of other ethnicities have faced no such mandate. Other black people in the city have complained of being fired for wearing their natural hair down or being told that their locs were unacceptable or unclean and being forced to alter their hairstyle or lose their job.
Black hair discrimination made national news in December when a black high school wrestler in New Jersey was forced to cut his dreadlocks by a referee or face disqualification.
Malalis highlighted this incident as "one one of the moments that propelled" the new guidelines
"I think I had the same visceral reaction that a lot of people did," she said of first watching the video of the teen's hair being shaved. "[I was] horrified that somebody would be forced to change something so possibly central to their identity in order to participate in a sports activity."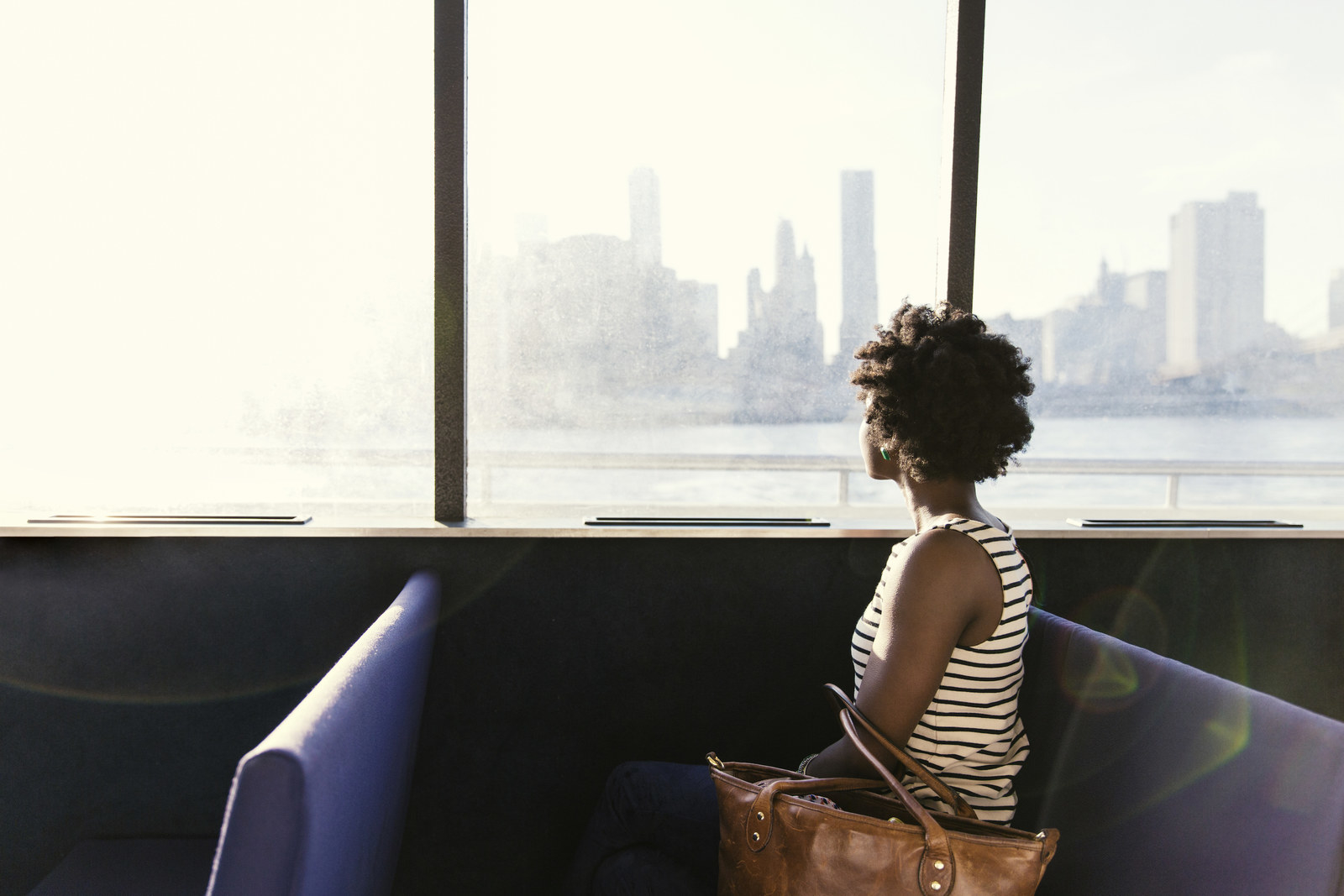 In 2014, the US military eased restrictions on certain hairstyles after receiving criticism for a policy that banned twists, dreadlocks, and Afros, and regulated the size of cornrows and braids.
The new New York City guidelines will protect all people in the city's public accommodations, such as restaurants and clubs, and city places like parks and libraries. They also prohibit discrimination from most employers, schools, and housing providers.

The policy will not affect businesses requiring employees to wear hair nets or other health and safety measures as long as they apply to all employees, regardless of race.
"Far too often, Black people are shamed and excluded from jobs or school because of objections to natural hairstyles, but courts have been slow to recognize that bias against natural Black hair is a form of race discrimination," ACLU senior staff attorney Ria Tabacco Mar said in a statement. "Today, New York City has taken an important step toward ensuring that all of us have the freedom to work and learn regardless of how we wear our hair."

UPDATE
This story was updated with an interview with Commissioner Carmelyn Malalis .