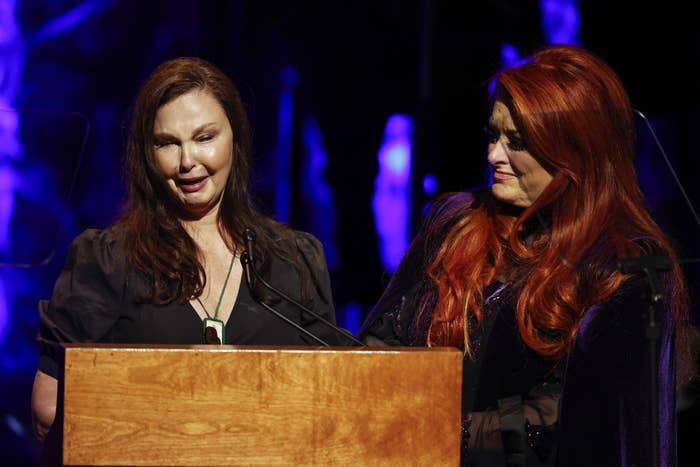 Mother-daughter duo the Judds were inducted into the Country Music Hall of Fame in Nashville on Sunday, a day after matriarch Naomi Judd's sudden death.
In an emotional ceremony, daughter Wynonna, one half of the Judds, was given a medallion to commemorate the honor, while her sister Ashley tearfully accepted their late mother's award.
"I didn't prepare anything tonight because I knew mom would probably talk the most," Wynonna said.
"I'm gonna make this fast because my heart's broken, and I feel so blessed. It's a very strange dynamic, to be this broken and this blessed," the singer said.

The sisters announced Saturday that their 76-year-old Grammy-winning musician mom had died from "the disease of mental illness."
"We are shattered," they said. "We are navigating profound grief and know that, as we loved her, she was loved by her public. We are in unknown territory."
Naomi Judd had previously been open about her depression and anxiety.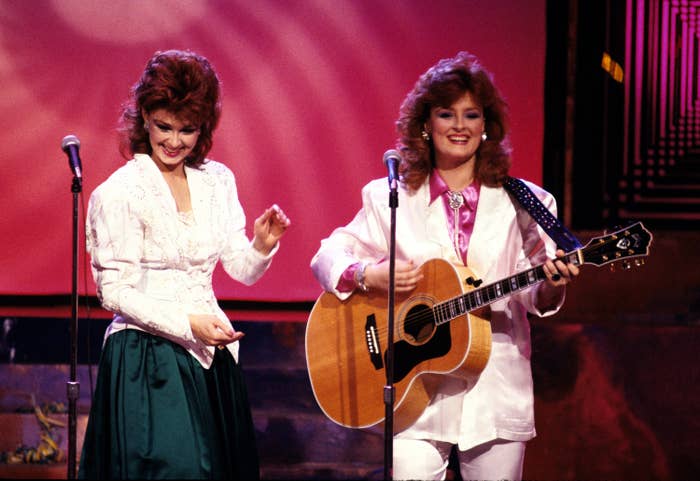 The Judds became huge stars in the 1980s with songs like "Love Can Build a Bridge" and "Why Not Me" that helped return country music to a simpler era.
"The Judds changed country music's direction by proving that music rooted in tradition could sell albums and concert tickets in huge numbers," the Country Music Hall of Fame and Museum said in awarding them the honor.
The organization's CEO Kyle Young said Saturday that the Judd family had asked them to proceed with the induction on Sunday despite Naomi's death.
"I'm sorry she couldn't hang on until today," actor Ashley told the audience through tears. "Your esteem for her and your regard for her really penetrated her heart, and it was your affection for her that did keep her going in these last years."
Ashley also paid tribute to her sister, congratulating her on the honor and describing her as a "GOAT," or "greatest of all time."

"Newspapers don't get much right these days, but when the Los Angeles Times said you were 'Elvis-like,' they got it right," Ashley told her sister.
Singer Brandi Carlile had been set to perform at the induction ceremony, but was unable to attend due to a COVID-19 infection.
Instead, she posted a video of herself on Instagram singing the Judds' 1990 song "Love Can Build a Bridge."
"They were my first, second and third concert in my life and they've given me more than they could possibly understand," Carlile wrote on Instagram.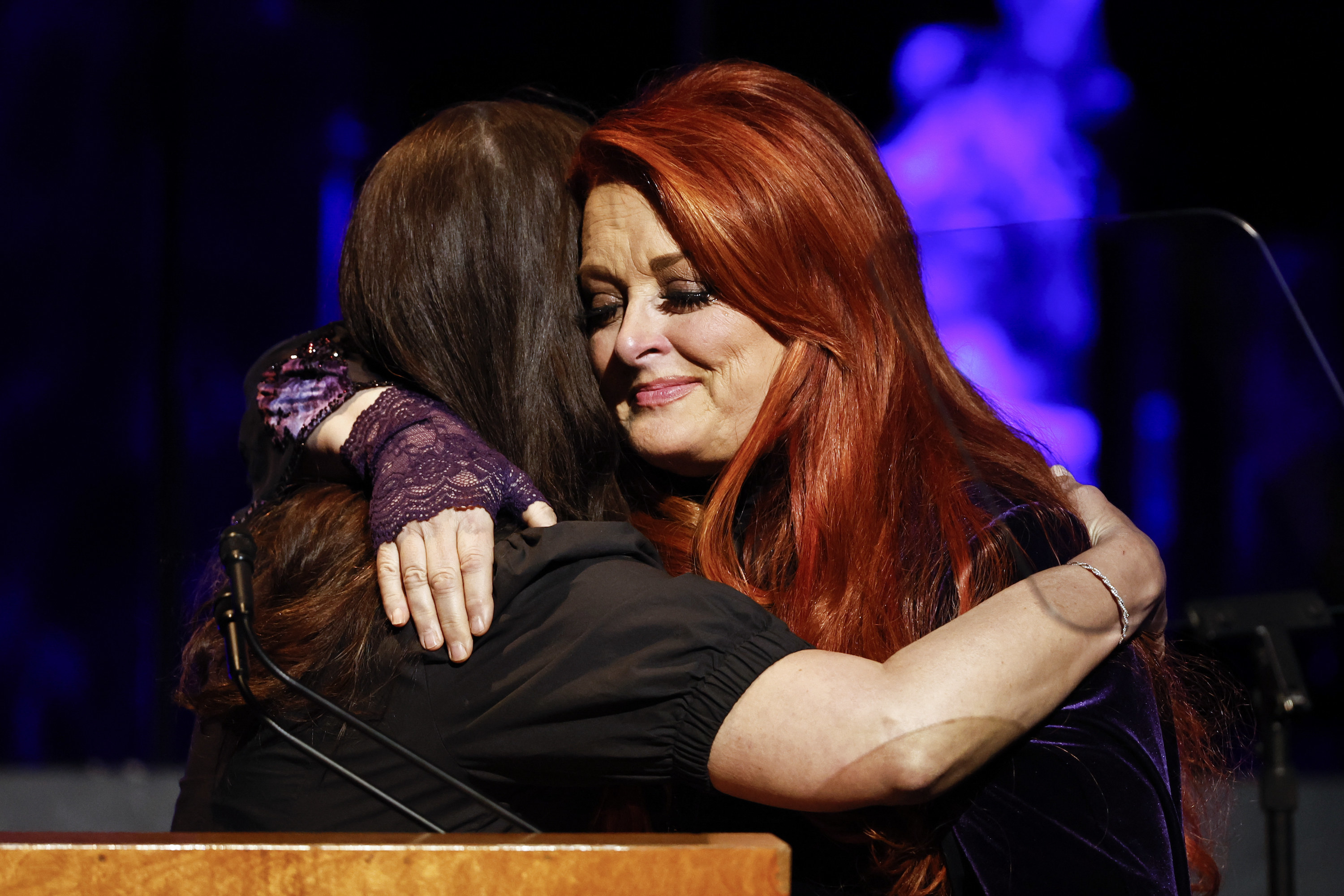 The Judds had announced plans for a reunion farewell tour earlier this month.
While Wynonna will no longer be able to ever perform again with her mother, she vowed to Sunday's audience that she would continue to sing.
"Though my heart's broken, I will continue to sing, because that's what we do," Wynonna said.