Baby Found Dead In Dumpster In California After Mom, Dad, And Uncle Shot
Eliza Delacruz was just three weeks old.
Police confirmed Sunday that the three-week-old infant, who went missing after the baby's mother, father, and uncle were shot on Saturday, was found dead in a dumpster.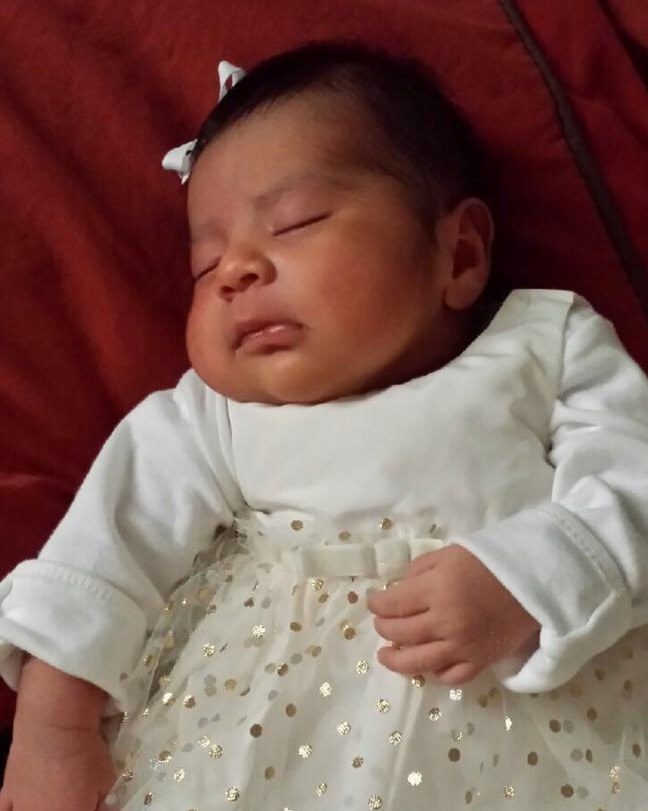 The San Diego County coroner's office Sunday night confirmed that a baby found in a dumpster was three-week-old Eliza Delacruz, who went missing after a multiple shooting the day before.
Officers were called to a residence on W. 51st street just before 6 p.m. on Saturday night, where they discovered the trio with gunshot wounds, police said.
All three were taken to a hospital in a critical but stable condition.
A 10-pound baby girl named Eliza Delacruz was missing from the home.
By Sunday evening, the baby's mother and father remained in serious condition at the hospital. Her uncle was released, police said.
"Detectives believe an adult male suspect may have taken the infant and fled the scene," police said in a statement.
Police on Sunday night were responding to Imperial Beach, a city about two hours away where an infant was found dead in a Dumpster. Authorities were waiting to determine if the two cases were connected.
At a press conference Sunday afternoon, Lt. Lloyd Cox said the Long Beach police did not believe the kidnapping was a random act. Authorities are talking with family members to attempt to identify a suspect.
"It appears to be very personal," he said.
Cox asked for the baby's return, adding she could be left at any hospital or fire station in Orange or Los Angeles counties. Anyone with information may also leave an anonymous tip with 800-222-TIPS.