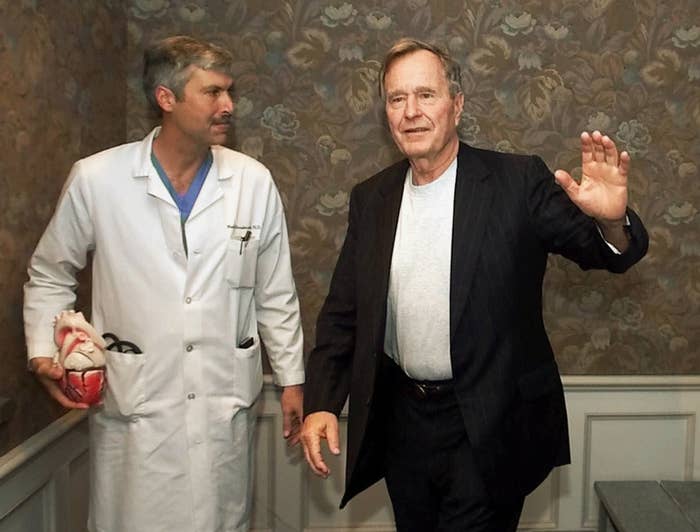 The suspect sought in last month's shooting murder of Mark Hausknecht, the Texas doctor who treated former president George H.W. Bush, killed himself after being confronted by police, authorities in Houston announced Friday.
Police had identified Joseph James Pappas, 62, Wednesday as the suspect wanted in the killing of Hausknecht, 65, who was fatally shot while bicycling to work July 20. They said Pappas may have been motivated by a 20-year grudge against the doctor related to the death of his mother on Hausknecht's operating table.
Houston Police Chief Art Acevedo had warned on Wednesday that Pappas was believed to be suicidal, armed, and dangerous, and on Friday, Acevedo told reporters the suspect had killed himself.
"The suspect's deceased," Acevedo said. "He committed suicide when he was confronted by two members of the Houston police department."
The police chief said a member of the public called police after thinking Pappas was a graffiti vandal. The person then found a wallet Pappas had discarded with his ID, realized it was the man sought for the doctor's murder, and called police again.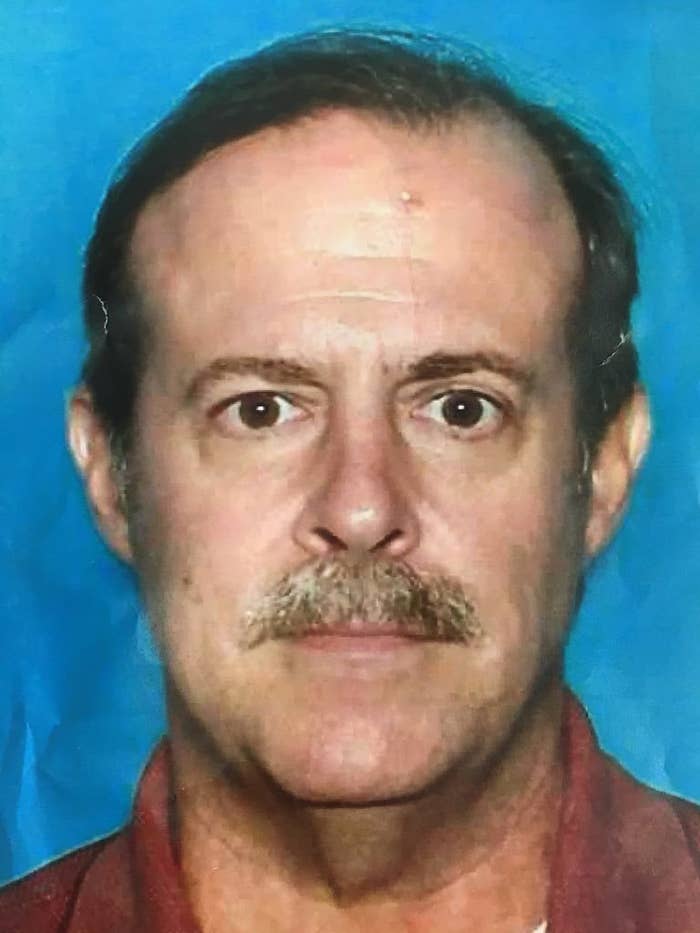 As officers descended on the scene, Acevedo said police told Pappas to raise his hands.
"The suspect said something about suicide, and the officer said, 'Let me see some hands,' or something of that nature," Acevedo said.
"As [a second] officer started forming a 'T formation' on the suspect, suspect Pappas took the gun and shot himself in the head," Acevedo said.
Police had been tipped off to Pappas's identity by individuals who identified him from surveillance photos released by officials Monday.

Acevedo said when officers searched the suspect's home they found "a very extensive intelligence file" Pappas had compiled on Hausknecht. He said the file also contained "a couple dozen" names of doctors and employees of the Texas Medical Center. The officers notified the hospital, which in turn notified its staff.

The police chief praised law enforcement for resolving the case, describing Pappas as "a very dangerous man."
"I'm convinced that had we not had that second officer arrive from a different angle we might have had a shootout here," Acevedo said. "I just thank god that our officers are OK."
Hausknecht, who treated Bush for an irregular heartbeat in 2000, died from two bullets to the torso after a passing cyclist approached him from behind.
"Mark was a fantastic cardiologist and a good man," the former president said in a statement. "I will always be grateful for his exceptional, compassionate care. His family is in our prayers."