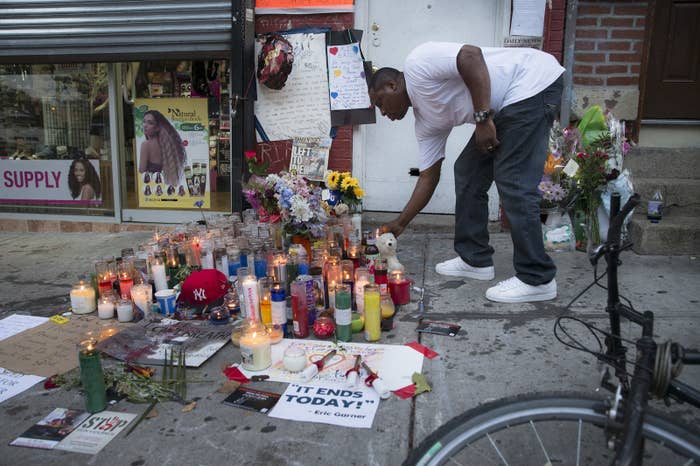 The first administrative charges against one of the New York Police Department officers involved in the death of Eric Garner – more than four years after the Staten Island man was killed as he gasped, "I can't breathe."
Officer Daniel Pantaleo was charged on Friday with violating department protocols, an NYPD spokesperson told BuzzFeed News. The spokesperson declined to provide further information, citing legal limits on what information he could release.
The Civilian Complaint Review Board brought the charges, and attorneys with the board will prosecute the case in NYPD administrative court, not a criminal court. A city medical examiner declared the death a homicide, but a Staten Island grand jury in December 2014 declined to bring any criminal charges against Pantaleo — a decision that set off a wave of national protests.
For years, the NYPD had held off bringing any disciplinary charges against any of the officers involved, citing the need for officials within the Department of Justice to decide whether to bring any federal charges.
But they said this week they had been given the go-ahead by federal officials, who are still yet to make their own final determination.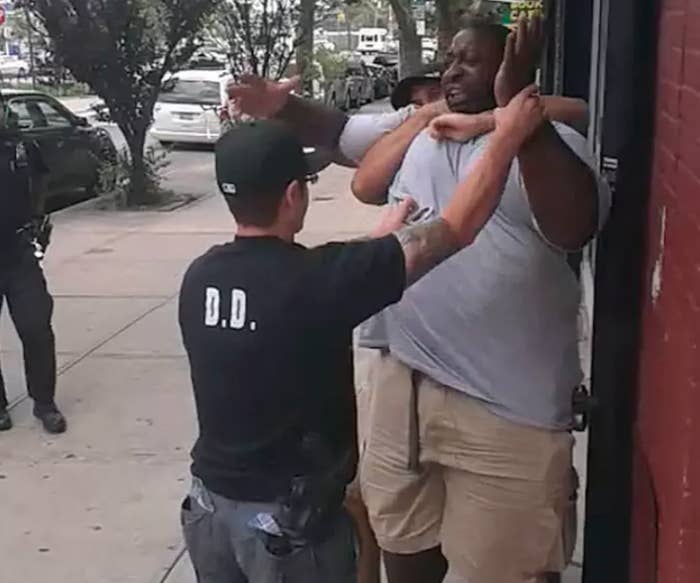 Pantaleo was filmed in July 2014 using a chokehold to subdue Garner after he was stopped for selling untaxed cigarettes. He has been placed on desk duty ever since.
The officer said he didn't intend to deploy a chokehold on Garner, but rather a wrestling move, arguing his arms only moved around the man's neck during a struggle.
Pantaleo's lawyer, Stuart London, told the New York Times this week, "My client looks forward to being vindicated at trial."
Another officer, Sgt. Kizzy Adoni, is also expected to face departmental charges.

Tuesday marked exactly four years since Garner's death. His daughter Erica, who became an activist against police brutality after her father's death, died in December from a heart attack. She was 27.

CORRECTION
The Civilian Complaint Review Board brought the charges against Pantaleo and will prosecute the case in NYPD administrative court. An earlier version of this story misstated which organization brought the charges and where the case would be heard.