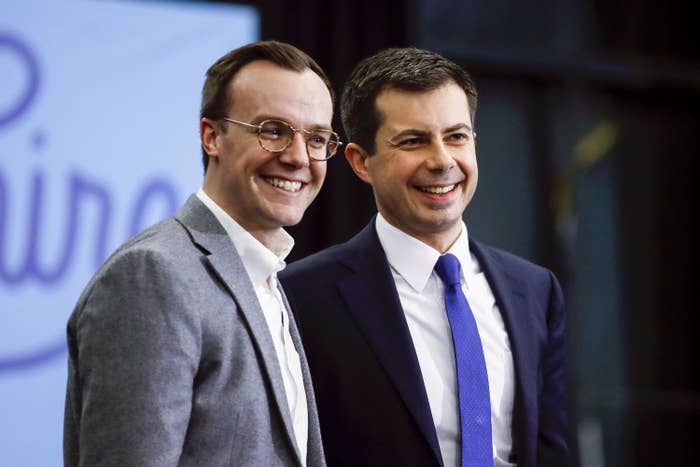 Chasten Buttigieg has hit back at Mike Pence for anti-gay jokes that the former vice president made about his family at a fancy Washington, DC, event on Saturday night.
At the Gridiron Dinner, a white-tie event for politicians and media figures where speakers usually deliver funny remarks, Pence mocked Transportation Secretary Pete Buttigieg for taking "maternity leave" after he and his husband adopted newborns in September 2021.
"Pete is the only person in human history to have a child and everyone else gets postpartum depression," Pence said.
Buttigieg, the first openly gay Cabinet secretary, took roughly two months of paternity leave after the birth of his children — something for which he was mocked by high-profile right-wing figures.
"Paternity leave, they call it, trying to figure out how to breastfeed," Fox News host Tucker Carlson told viewers in October 2021. "No word on how that went."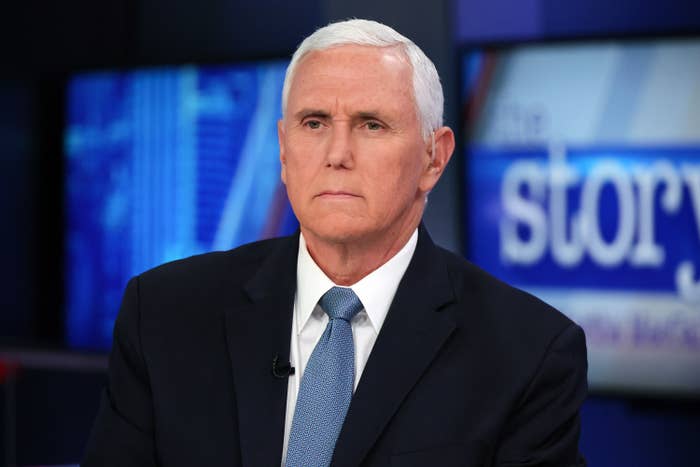 In August 2022, Buttigieg revealed in a Medium post that the twins were born prematurely and had to spend two weeks in the hospital before they could go home. But one child also developed severe reflux, and both were eventually diagnosed with the respiratory virus RSV, which required one to spend another lengthy and terrifying period in a hospital.
"For us it just meant a nasty cold, but for premature infants like them it was a serious threat," Buttigieg wrote.
"Parenting is lots of things, and one of those things is terror. You watch your infant, sedated and surrounded by wires and tubes and monitors and medical personnel coming and going constantly, and wonder how we could live in a universe where a few weeks could be all that a child gets on this earth," he wrote.
Lis Smith, who worked on Buttigieg's failed presidential campaign, said Pence's comments at the Gridiron Dinner showed that he is "an unambiguous asshole."
On Monday, White House press secretary Karine Jean-Pierre also weighed in, calling on Pence to apologize.
"The former vice president's homophobic joke about Secretary Buttigieg was offensive and inappropriate, all the more so because he treated women suffering from postpartum depression as a punchline," Jean-Pierre told reporters at a briefing. "He should apologize to women and LGBTQ people, who are entitled to be treated with dignity and respect."
Responding to the former vice president on Twitter on Monday, Chasten Buttigieg shamed Pence and asked him to imagine what he would have done in their situation.
"An honest question for you, @Mike_Pence, after your attempted joke this weekend," he wrote. "If your grandchild was born prematurely and placed on a ventilator at two months old - their tiny fingers wrapped around yours as the monitors beep in the background - where would you be?"
But Marc Short, a representative for Pence, defended him on Monday and said, "The Biden administration should spare America the faux outrage."
"The White House would be wise to focus less on placating the woke police and focus more on bank failures, planes nearly colliding in mid-air, train derailments, and the continued supply chain crisis," Short tweeted.