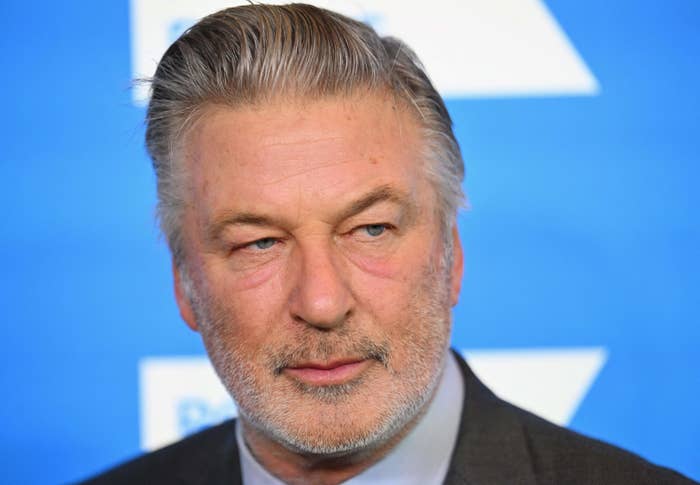 New Mexico prosecutors have downgraded the involuntary manslaughter charges they laid against Alec Baldwin over the fatal shooting of cinematographer Halyna Hutchins on the set of the movie Rust.
New Mexico First Judicial District Attorney Mary Carmack-Altwies dropped a gun enhancement charge against Baldwin and armorer Hannah Gutierrez-Reed on Monday, according to her office.
The decision will reduce the maximum prison sentence from five years to 18 months, if the pair are convicted.
Attorneys for Baldwin had argued in a Feb. 10 court filing that prosecutors "committed a basic legal error" by charging the actor with the enhancement charge because that law did not exist at the time of the October 2021 shooting.
Heather Brewer, a spokesperson for the district attorney, told BuzzFeed News via email that the decision was made to remove the firearm enhancement "in order to avoid further litigious distractions by Mr. Baldwin and his attorneys."
"The prosecution's priority is securing justice, not securing billable hours for big-city attorneys," Brewer said.
Baldwin's lawyer did not immediately respond to a request for comment.
Prosecutors say Baldwin ignored "the first rule of gun safety" when he pointed the revolver at Hutchins, killing her and injuring director Joel Souza.
Baldwin's attorneys have said they expect him to be acquitted, saying that the actor had been relying on assurances that the weapon contained no live rounds.