This Photographer Took A Picture Of The Bataclan Attack And Is Now Facing Charges
Prosecutors allege photojournalist Maya Vidon-White broke a controversial law by taking a picture of one of the victims of the November terrorist attacks in Paris.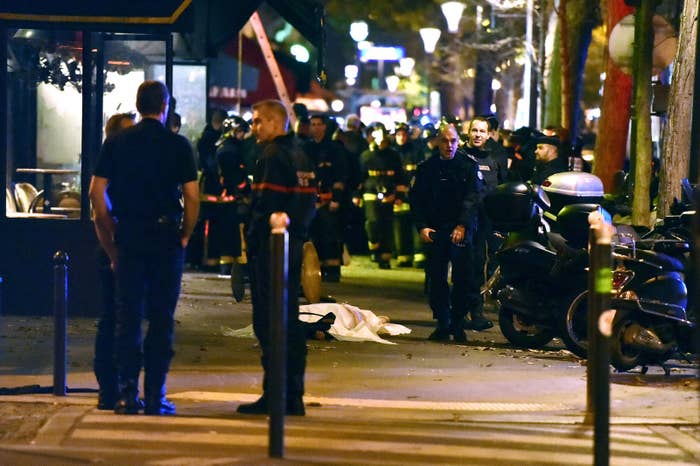 In a case condemned by press freedom advocates, a French photographer has gone on trial for taking a photo of a man fatally injured in November's terrorist attacks in Paris.
Maya Vidon-White, a veteran photojournalist with a career spanning more than 20 years, was in the French capital when gunmen stormed a rock concert at the Bataclan theater on Nov. 13, ultimately killing 90 people at the venue.
While working as a freelancer for United Press International (UPI), she rushed to the scene where she took many photographs, including one of emergency workers outside the theater cradling a 30-year-old staffer of a French television channel who had been shot in the head while at the concert. The victim, named in French media only as Cédric G, was photographed with his face extensively bloodied. He died from his injuries.
According to the group Associated Reporters Abroad, Vidon-White's photograph was sold to UPI, which then sold it to a separate French photo agency, that in turn sold it to the magazine VSD.
On Nov. 17, the French magazine published the photo to accompany an article with another man named Cédric, aged 41, who described having to "crawl over bodies" in order to escape the Bataclan. The magazine did not specify that the man interviewed was not the man in the picture.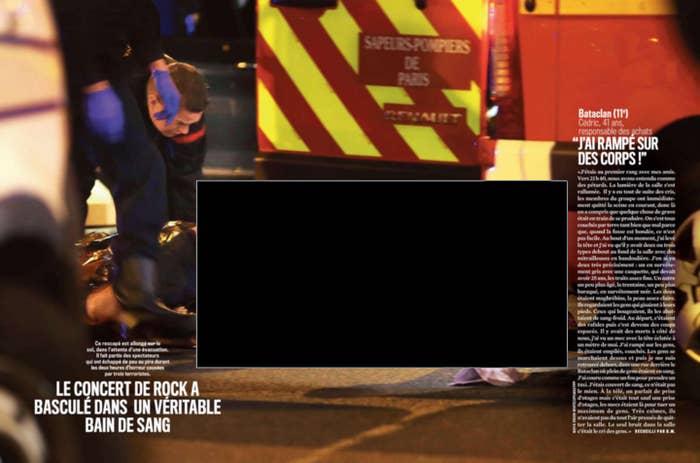 After the magazine hit the stands, Cédric G's family criticized VSD for publishing the photograph.
"The image is in color and not blurred," the family's lawyer, Jean Sannier, told BuzzFeed News. "You see blood and the impact of the bullet. This has shocked the family, who, moreover, knew he was already dead."
According to Sannier, Cédric G's autopsy report showed he had died by the time the photo was taken, although this has not been confirmed by Vidon-White's lawyers.
"The photographer could not ignore it," Sannier said.
Sannier also criticized VSD for publishing the photo, despite an appeal from French authorities not to publish crime scene photos.