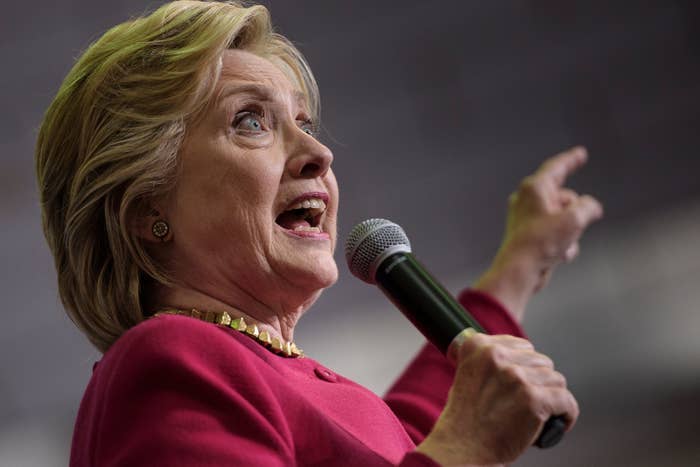 A fake transcript that purports to be from a paid speech Hillary Clinton gave to Goldman Sachs is circulating on Twitter and has been picked up by conservative websites and by Megyn Kelly's show on Fox News.

More than 2,000 emails belonging to Hillary Clinton campaign chair John Podesta were released by WikiLeaks on Friday. In that cache of documents were details of paid speeches Clinton gave to Goldman Sachs and other financial firms. But they were not full transcripts.
Within hours of those documents going online, though, a fake transcript began making the rounds. It includes a section where Clinton supposedly refers to "a collection of generally under-represented, low social capital individuals" as a "bucket of losers."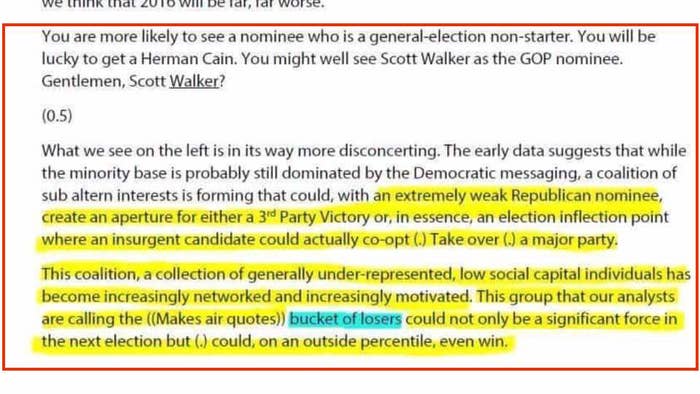 Accounts that identify as Trump supporters are highlighting the phrase as they share the transcript.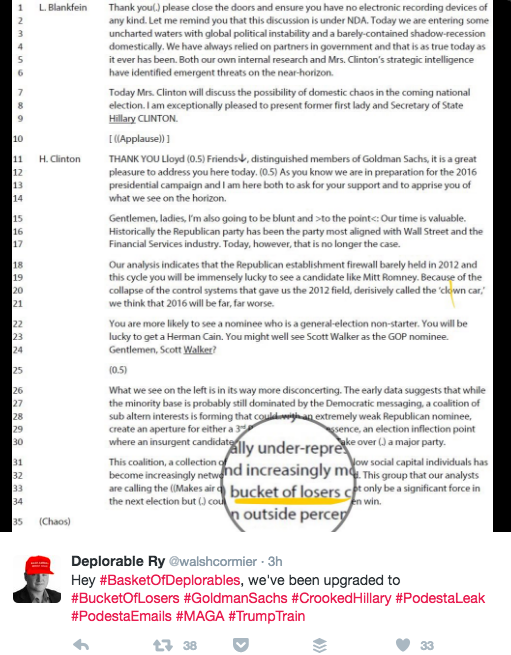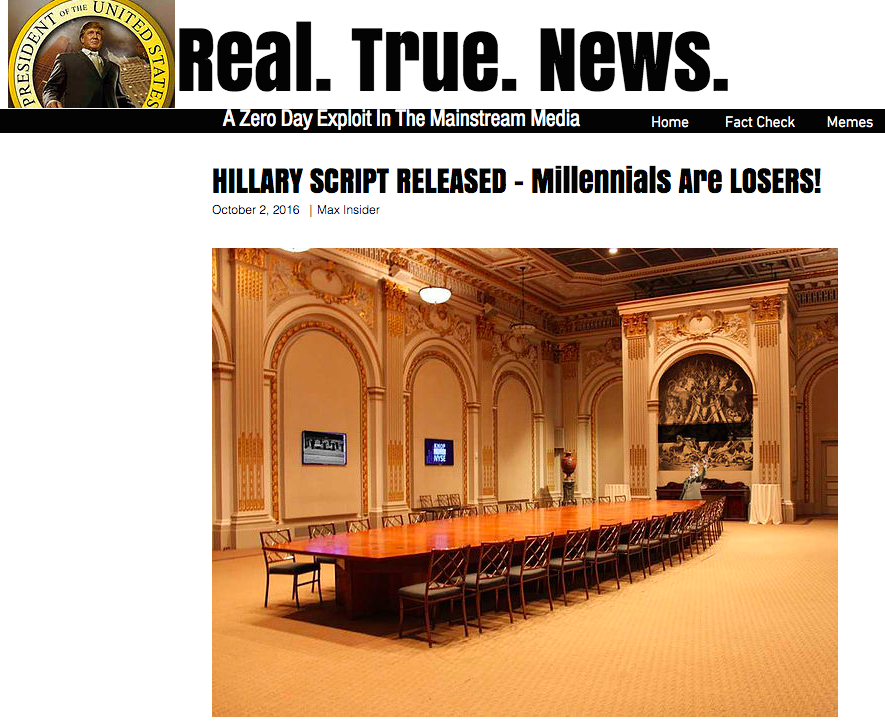 The site also published fakes slides to go with the invented transcript. This one talks about "Narcissistic-Millennials" as a voting group.