Facebook Bought Instagram To Neutralize A Competitor, Emails Show
The revelation from Mark Zuckerberg's emails was a flashpoint during the congressional hearing on tech antitrust.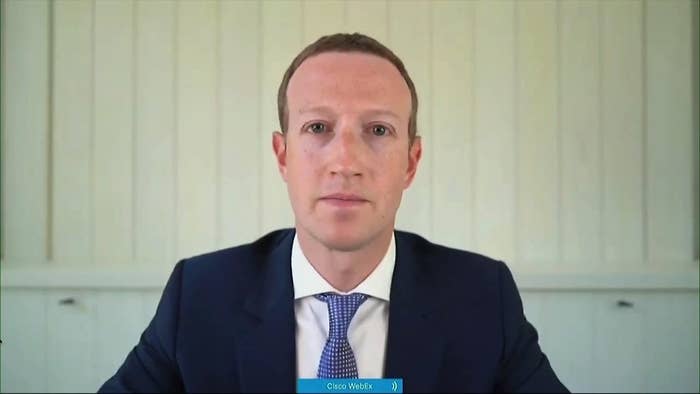 When Facebook CEO Mark Zuckerberg was considering buying Instagram in 2012, he told his company's CFO that it would neutralize a competitor, according to emails obtained by the House Antitrust Subcommittee and released Wednesday.
The emails, which were first published by the Verge, were cited by House Judiciary Chair Rep. Jerry Nadler while questioning Zuckerberg at a Capitol Hill hearing into antitrust.
Along with Zuckerberg, the top executives of Amazon, Google, and Apple appeared via videoconference to be questioned about the market power of and consumer harm caused by their companies. Republican members of Congress also pressed Zuckerberg and Google CEO Sundar Pichai about alleged anti-conservative bias on their platforms.
The hearing came after the subcommittee spent roughly a year investigating possible antitrust violations by the big technology platforms. As part of the process, the committee gathered records from the companies, including the emails sent between Zuckerberg and Facebook's former CFO, David Ebersman.
In an email sent in late February 2012, Zuckerberg told Ebersman he was thinking about how much Facebook should pay to acquire smaller competitors like Instagram and Path, which were then upstart social networks. Facebook would eventually acquire Instagram in April that year for $1 billion.
"These businesses are nascent but the networks are established, the brands are already meaningful, and if they grow to a large scale they could be very disruptive to us," Zuckerberg wrote.