A story claiming that Reese's Peanut Butter Cups will be discontinued has unleashed a pandemic of chocolate-related freak-outs all over Facebook. The good news is it's a hoax — the world's greatest cup-based candy is not going anywhere.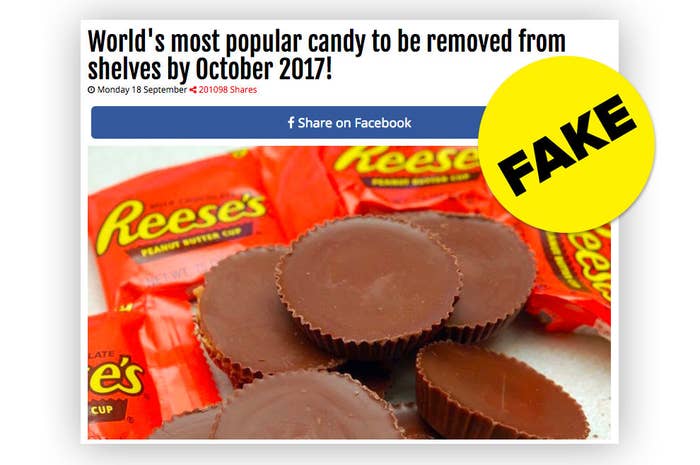 Obviously, the hoax took off online because Reese's are fucking delicious and any attempt to discontinue them would be a goddamn global tragedy. This guy said he'd "personally lead the riots!!!"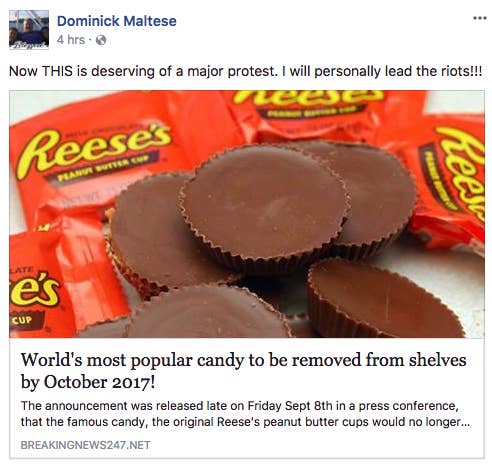 This woman is a candy apocalypse prepper who hatched a plan to "go buy a stockpile and freeze them."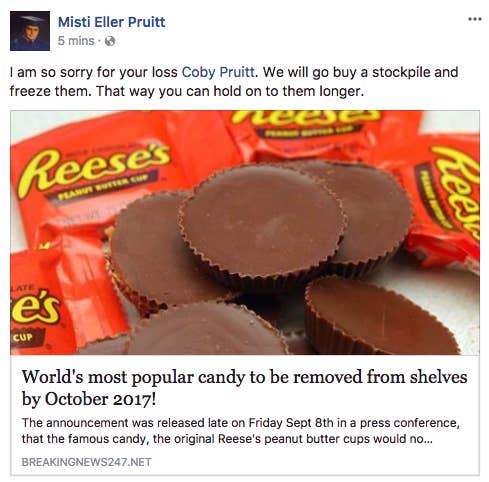 Some people completely lost it.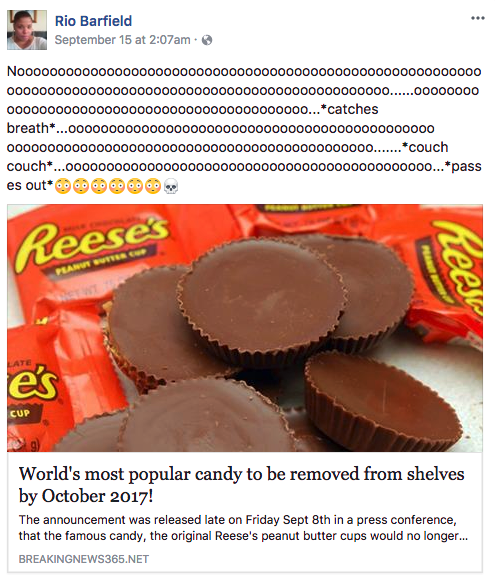 As people learned that the story was fake, they were understandably filled with righteous outrage.
Meanwhile, the Reese's Twitter account has been hard at work debunking the false story.
Also: