A fake Sally Yates Twitter account has sprung up in the wake of her being fired by President Trump for refusing to defend the travel ban. Three immediate clues that the account is a fake one are that it's not verified, it tweets using poor English, and it used to tweet about events in India: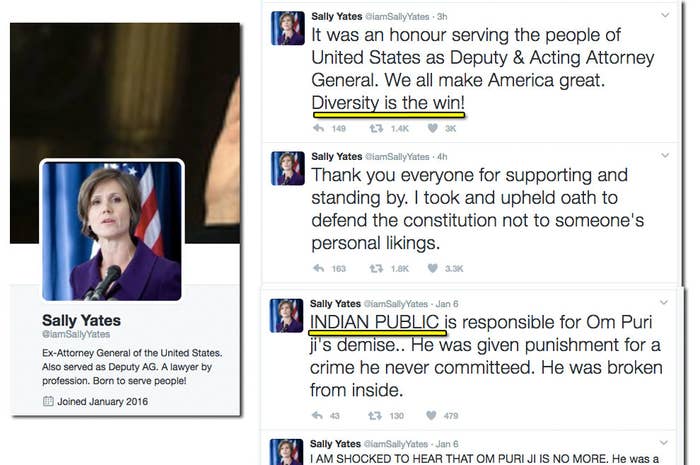 The account is called @IAmSallyYates, but its timeline shows earlier tweets going back to October. That means the person running it likely changed their username from something else to Sally Yates. If we google the text of old tweets we find the name of an earlier account that sent them.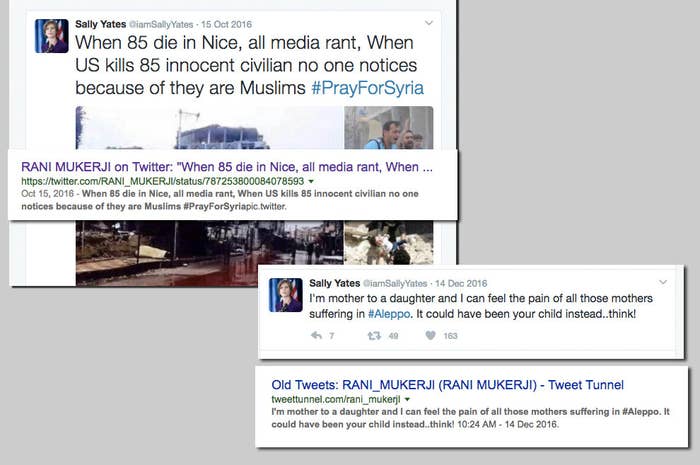 The previous account name appears to have been @rani_mukerjl. Rani Mukerji is a famous Bollywood actor. There are other fake Twitter accounts in her name.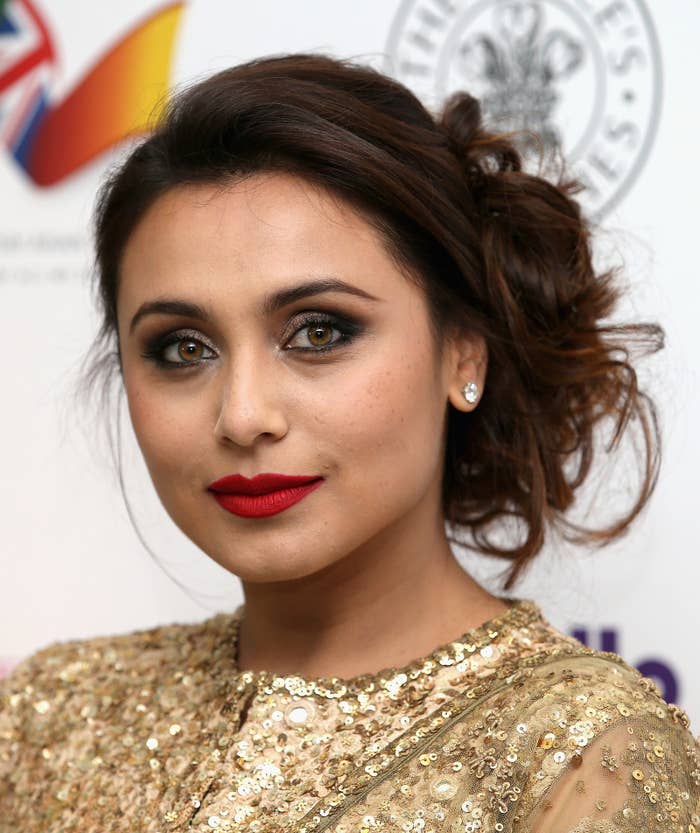 So if you see people retweeting the fake Sally Yates account, be sure to tell them it's not really her.
CORRECTION
The fake Sally Yates Twitter account was created in January 2016. An earlier version of this post misstated the date.