Remember when the Obamas greeted the Trumps on the White House steps on Inauguration Day?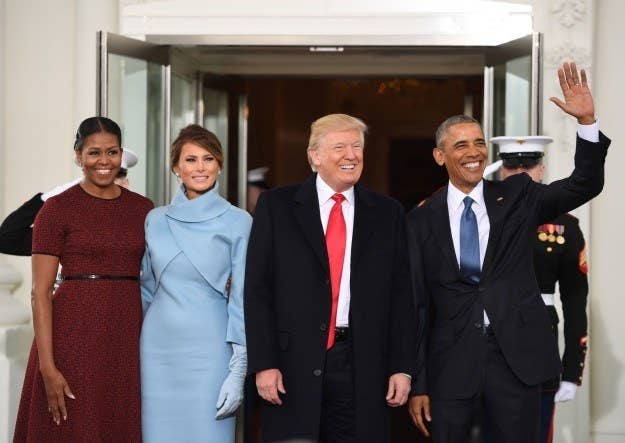 After saying hello and posing for photos the Obamas ushered the Trumps inside.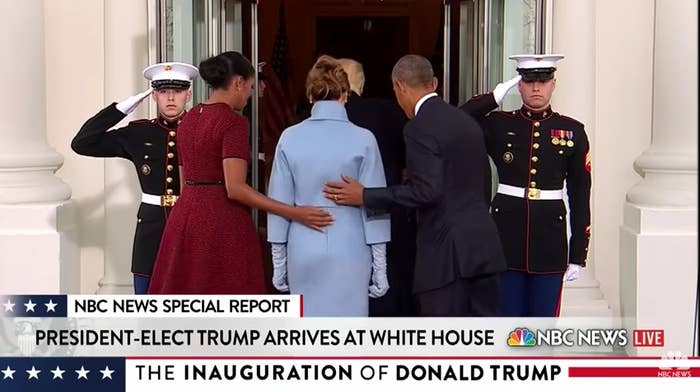 Well, now there's a very badly photoshopped image making the rounds that has some people believing Obama put his hand...somewhere other than on Melania Trump's back.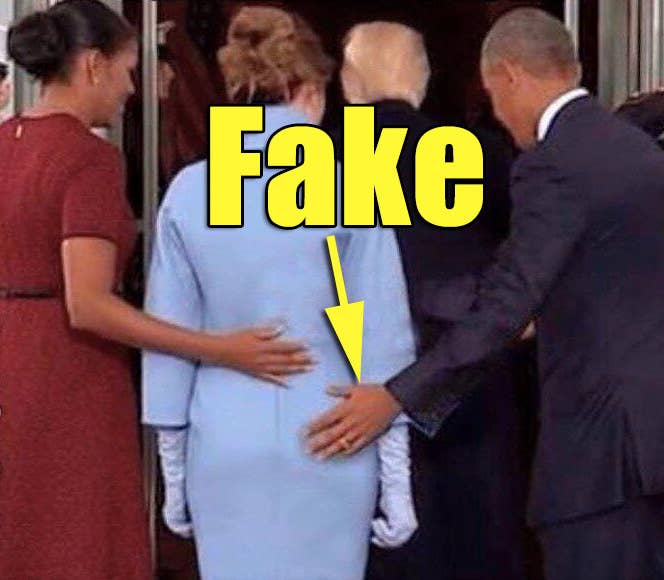 And by bad Photoshop I mean so bad that you can literally still see some of Obama's original arm in the photo.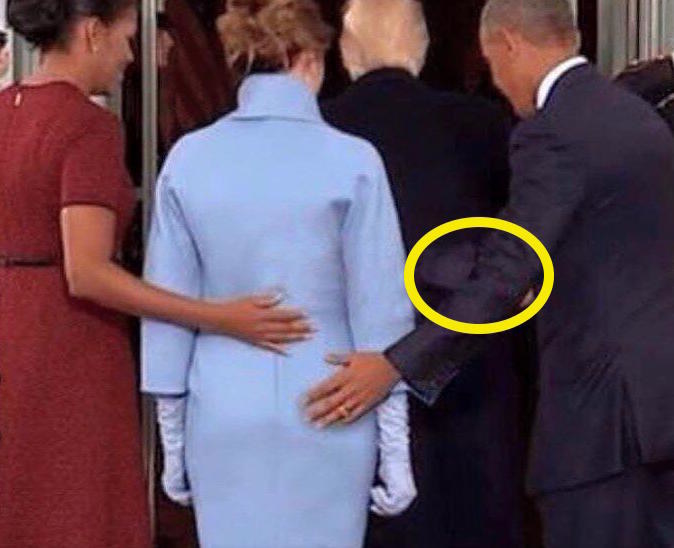 That prompted some other right-wing sites to publish posts claiming this had really happened.
Perhaps the biggest beneficiary of the fake has been the Facebook page No Lapdog Media II. It's racked up 8,000 shares with a post.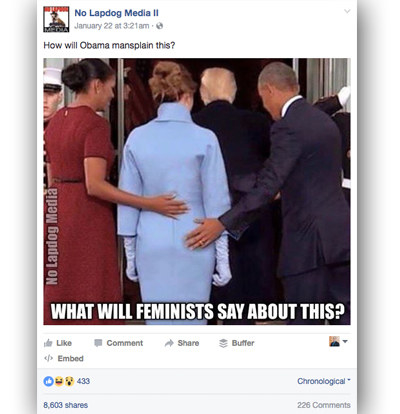 Lots of commenters are making fun of the page for posting it, but it's still getting shared.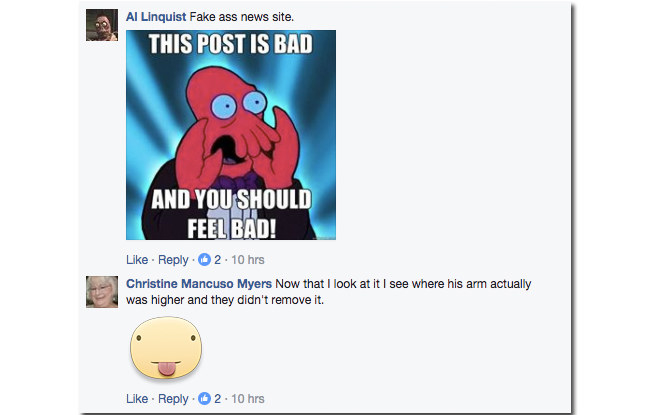 For his part, Paul Joseph Watson is now telling people he tweeted the image as a joke.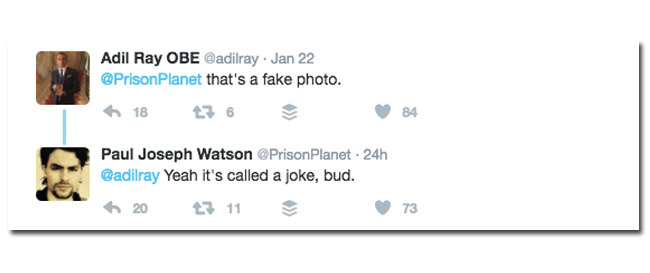 But the photo has spread far enough that even a Spanish-language debunking account on Twitter felt the need to put together a video.