Almost a month ago, Facebook CEO Mark Zuckerberg promised in a Facebook Live video that the company would require a new level of transparency for political ads. This came in response to outcry over the company's disclosure that Russian trolls bought more than 3,000 ads on the platform.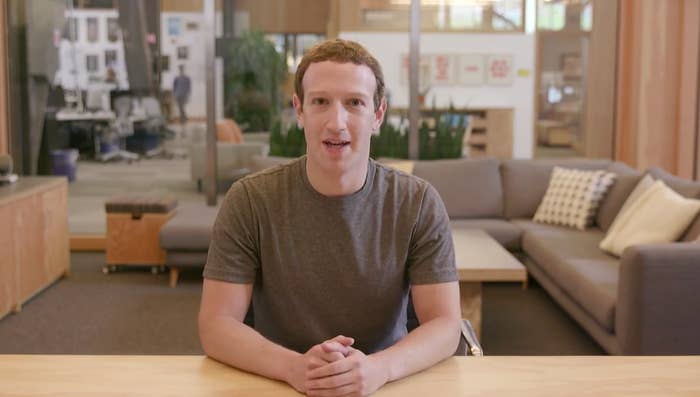 Facebook also announced a new measures that will affect all non-political sponsored posts. Every page will soon have a "View Ads" option that will enable you to see the current campaigns it has running.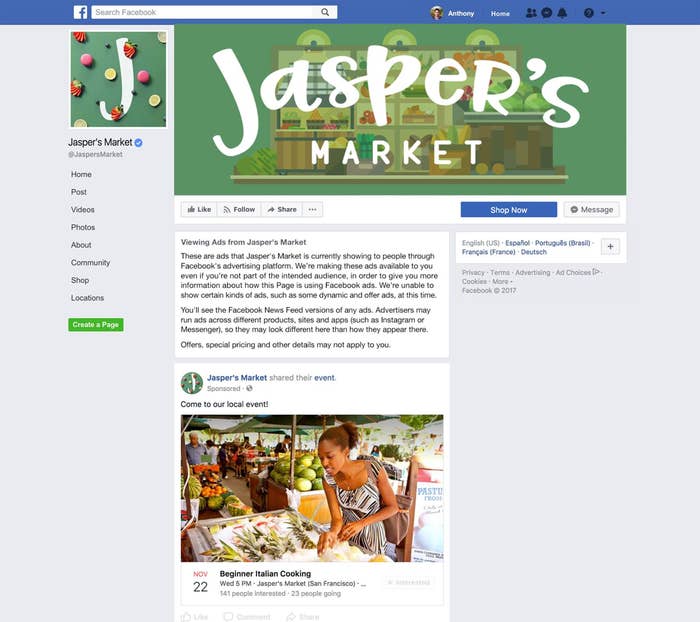 Once rolled out, political sponsored posts will carry a "Political Ad" label under the name of the page that placed it. There will also be an "i" icon you can click to reveal more information about the entity that paid for the ad.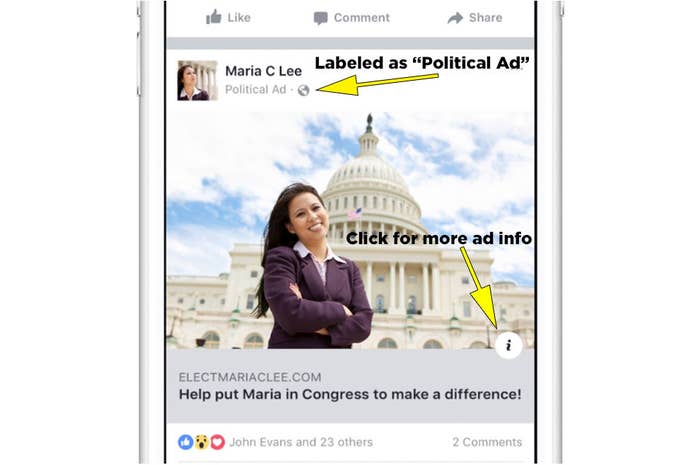 Once clicked, the "i" icon pops up a card of information about the purchaser, gives you a link to view their other ads, or enables you to follow them.
CORRECTION
The Facebook View Ads page will show ads purchased on Instagram or Messenger. This article incorrectly reported that Facebook did not announce how it will handle Instagram ads.