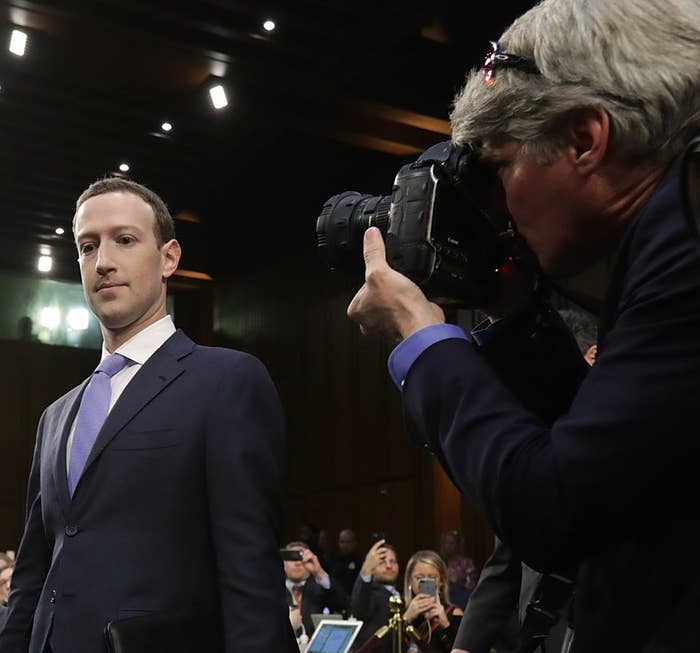 After enduring weeks of intense, negative coverage from all corners of the media over data privacy practices, Facebook has responded in part with yet another decision that's sparking criticism in newsrooms: It turned off a feature that journalists and open-source investigators have long quietly used to find people on Facebook.
"Sad news," tweeted Gizmodo journalist Kashmir Hill as she linked to a company blog post from Facebook announcing it was shutting off a feature that enabled you to find accounts that are linked to a specific email address or phone number. Journalists at BuzzFeed News, among many other outlets, frequently used this feature to find people on Facebook.
Investigator and trainer Michael Bazzell, whose IntelTechniques website and courses offer guides for how to find people and data on Facebook, also lamented the loss of the feature:
The Cambridge Analytica scandal and associated drumbeat of reporting are causing Facebook to scour its services and data sources to see where user data may be leaking. The result is that it's shutting off some third-party access, curtailing the data that can be gathered via its public application program interfaces, or APIs, and turning off features like the phone number search. The blog post about the removal of the phone number search feature included eight other examples of services that Facebook was ending or restricting.

One unintended consequence of these actions, and of the reporting on Cambridge Analytica, is the removal or reduction of features and data that journalists, investigators, and academics have long relied on and exploited for their work — including, at times, in their reporting on Facebook's privacy and security controversies.
Mandy Jenkins, the editor-in-chief of Storyful, a news agency that relies on finding and verifying newsworthy content on social networks, said that if Facebook gets too aggressive about shutting off previously public information, "the entire journalism community would lose valuable tools for news gathering."
"Being able to track stories and sources across the networks is a key aspect of how we can add context to these events, and that ability would suffer greatly if this access were to disappear," she told BuzzFeed News.
Justin Seitz is an open-source intelligence investigator and creator of a tool for OSINT who frequently uses Facebook in his work. (Open-source intelligence, or OSINT, is the name given to the practice of utilizing publicly available data on the internet to gather information about companies, people, and other entities and events.)
Seitz told BuzzFeed News that Facebook is at times "an invaluable resource that [he has] seen provide incredible amounts of intelligence both in criminal investigations and in civil practice."
Another OSINT practitioner warned that "The Cambridge Analytica fallout and the response from Social Media companies could put an end to the golden age of OSINT."
Seitz also highlighted a contradiction in how journalists criticize Facebook for its data practices but simultaneously use it to get information they may not be able to find elsewhere due to Facebook's size and, well, data practices.
"How do you write one [negative] story on Cambridge Analytica or a law enforcement agency and then another where you have leveraged an email search on Facebook to dig into the personal life of a subject for a story? I personally have no problem with this, but I think that we do have to acknowledge the contradiction," he said.
Antonio García Martínez, an early product manager on the Facebook ads team who wrote about this time there in a book, sees it as comeuppance for inaccurate and overheated comments by journalists about Facebook and privacy.
"They have stoked up massive privacy fear that was misplaced," he said. "Now they're getting bitten in the ass."
Facebook has taken a much more measured tone.
"We recognize that people have used these features how they were intended, and that the steps we announced last week means they no longer can," the company said in a statement to BuzzFeed News. "We've promised to take a hard look at our practices and as part of this have to weigh the benefits of these tools with the potential for abuse and harm."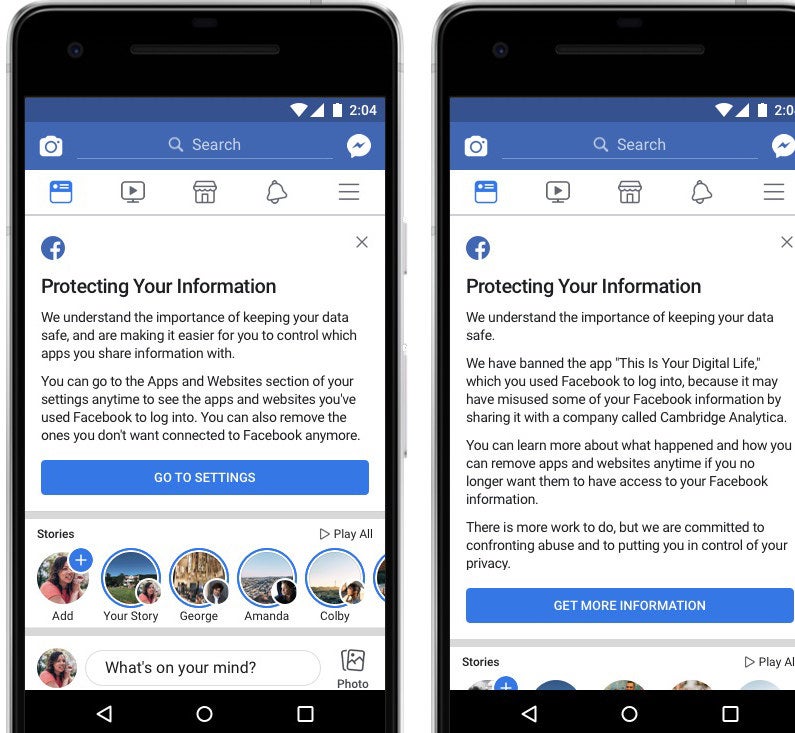 Along with journalists and investigators, human rights researchers also stand to lose if Facebook continues to lock down services and previously available information.
Frederic Jacobs previously created a program that could scrape and archive Facebook pages that contained key information related to war zones and potential human rights abuses. He warned last week that efforts by Facebook to lock down its platform will "worsen the situation of legitimate content being taken down and accentuate the role of the social media companies as shaping the narrative."
Facebook has historically been less open with its data than Twitter, which meant journalists and others like Jacobs had to resort to scraping data from its website — a practice that can walk the line of violating Facebook's terms of service, depending on what, how much, and the type of data being gathered. Now the terms are likely to become even more restrictive.
Though he was sad to see the phone number search feature disabled, Bazzell said he constantly sees valuable OSINT resources come and go and already knows of other ways to get the information from Facebook.
"For the past 15 years, I have seen practically every valuable OSINT resource get limited or disappear completely. When that happens, the entire community adapts and new techniques emerge," Bazzell said.
Seitz echoed the fact that good investigators and others inevitably find a way to get data out of Facebook or find what they need elsewhere. But he also cautioned that some will do so ethically and legally, and others may not. This could lead to new attacks and data exploitation on Facebook or other services as a result of what he calls the "arms race that is security and investigations."
"Facebook may find that this has unintended consequences," he said.
Bazzell said one byproduct of restricting access to public content could be a boom on the black market for Facebook data.
"If Facebook truly pulled the plug on public access to its content, it would simply fuel the sharing [selling] of the data within the various underground communities," he said.