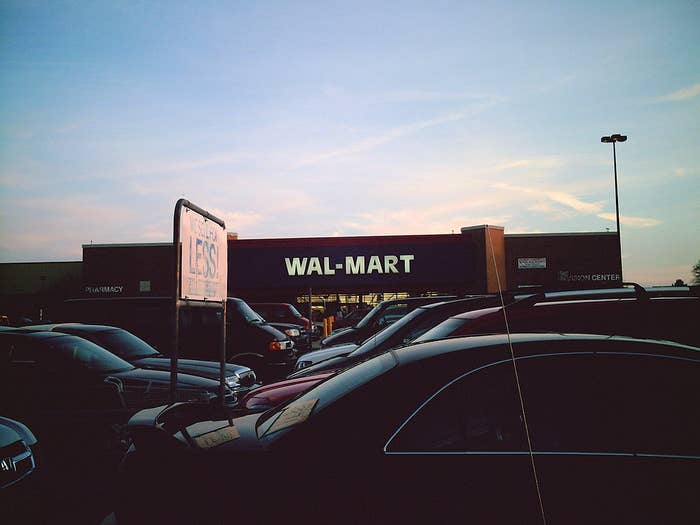 Our Walmart, a labor group campaigning to improve pay and working conditions at the retail giant, has split from its union backer, with its leaders saying they will work instead with a coalition of alternative labor groups operating outside of the traditional union movement.
It is those alt-labor groups, Our Walmart's leaders said Thursday, "who are really the leaders out in the world making deep, transformational social and economic change in this country."
In a dramatic twist, the original backer of Our Walmart, the United Food and Commercial Workers (UFCW) union, released its own strategic plan for the campaign Thursday, insisting that it remains the true driver of Our Walmart, even as the group's original board and leadership said otherwise.
While the saga may seem like another episode of labor movement infighting, it also reflects the new dynamics of organizing workers in a world where legacy unions are in sharp decline: a powerful but shrinking union is losing control of the innovative, online-focused workers' group it incubated. The independent Our Walmart is now aligning itself firmly with other alt-labor organizations and promising to rally workers with unconventional organizing techniques made possible by social media.
But with two separate groups claiming to be the true leaders of the movement, workers and onlookers will be left asking: Just whose Walmart is "Our" Walmart?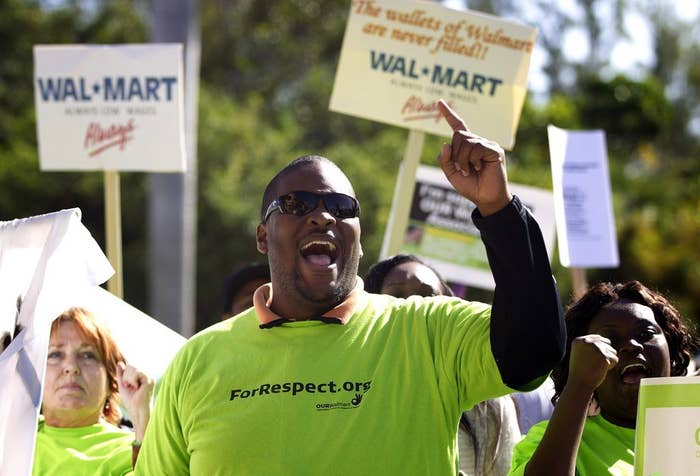 Jess Levin, a UFCW spokesperson, told BuzzFeed News the union-backed effort remains legitimate and strong. "Together with Walmart workers, our campaign is the Our Walmart campaign. We're committed to changing Walmart for the better," she said. As for the independent group? "We're not sure what they are doing."
The union's message was contradicted by Our Walmart's long-running board members and organizers at a relaunch event for the organization in Manhattan Thursday. They said the group was always explicitly founded to be independent of the union — and will now remain so, drawing on a more diverse funding model and set of partners.
For months, Our Walmart had been in a quiet limbo after the union allegedly cut funding for the campaign (the union denies this) and fired two senior organizers it employed to run the organization. The majority of the executive board followed them out the door, and at Thursday's event, they said the independent organization will be funded primarily by worker contributions and grants going forward.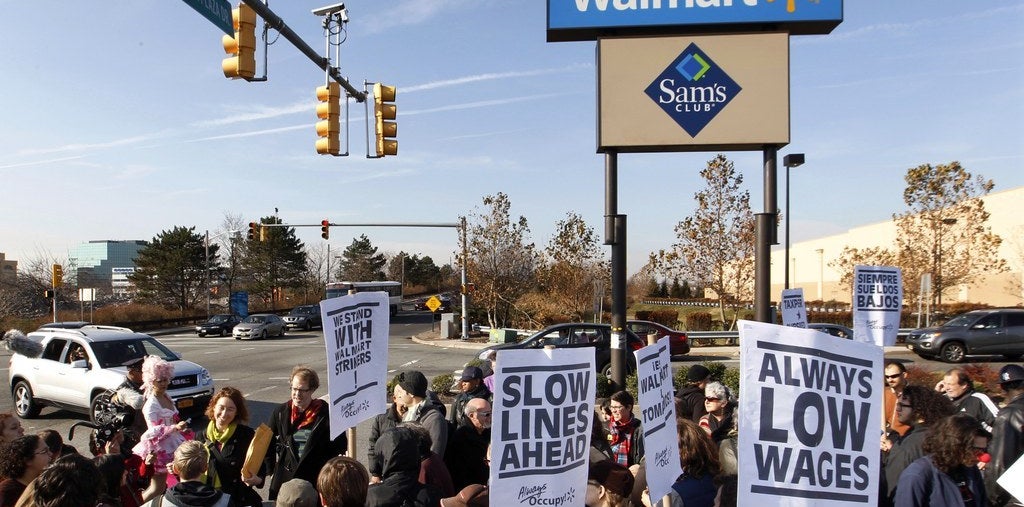 Our Walmart (a backronym for 'Organization United for Respect at Walmart) was founded in 2011 under UFCW President Joseph Hansen. Led by a board of workers and organizers, Our Walmart members protested low pay, irregular hours and workplace policies at the big-box chain. In its short history the campaign got plenty of press — most notably through Thanksgiving-weekend protests — and racked up what it claims are a number of wins, including changes in company policies towards pregnant workers. This year, Walmart announced a pay raise to a starting wage of $9 in April, rising to $10 next year.
But while the campaign gained traction, it also raised eyebrows at the UFCW, where doubts emerged about the financial burden of using members' dues to fund a campaign benefiting workers unlikely to ever join the union. A change of leadership last year was followed by the alleged spending cuts and firings of top Our Walmart organizers Andrea Dehlendorf and Dan Schladelman.
After the UFCW removed Dehlendorf and Schladelman, the Our Walmart board voted unanimously to retain them as volunteers, according to Evelin Cruz, General Secretary of the re-launched organization. (Cruz no longer works for Walmart, but continues to volunteer her time on the board.) Shortly thereafter, Cruz said, the board tried to set up a meeting with newly minted UFCW president Anthony "Marc" Perrone, but Perrone refused to meet with them if Dehlendorf and Schladelman were present.
Cruz said it didn't make sense for Our Walmart to try to continue its work without Dehlendorf and Schladelman. "The ideas that have come out of Dan and Andrea and the board together have worked," she said. "If it's working, why break the formula?"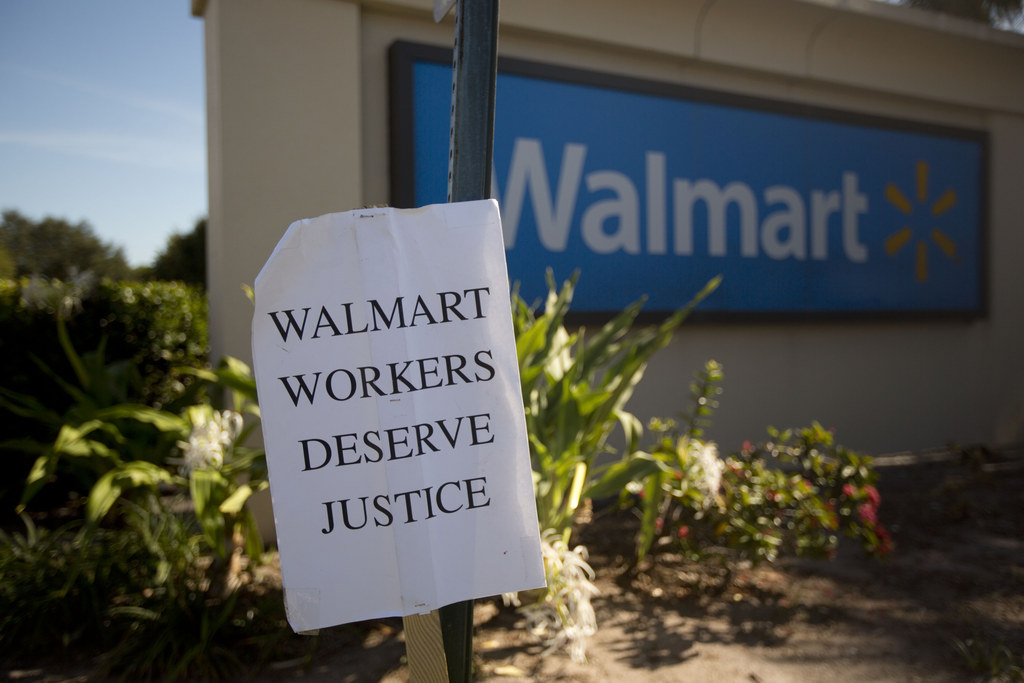 The UFCW, for its part, says it still controls Our Walmart's name, branding, logo, and associated resources, such as outward-facing Facebook pages. The re-launched Our Walmart board says they control the majority of the social media presence and the internal messaging systems.
"The Our Walmart executive board didn't split. We're the same. It's intact," said Cynthia Murray, Secretary-Treasurer of the relaunched independent organization.
It's a confusing situation for those not closely connected to the fight. If a Walmart staffer visits one of the many Facebook pages titled "Our Walmart" in search of resources — such as information about upcoming events — it may be difficult to immediately tell which Our Walmart they're dealing with. Some might not even know there has been a schism in the movement.
"I wouldn't say that they know, but then again I don't keep up with what the former leadership is doing," said Daniel Miller, 22, over the phone, from Jennings, Louisiana, where he has worked as a Walmart associate for two years.
Barbara Gertz, a member of Our Walmart for three years and a current member of the organizing committee for the union-endorsed campaign, said that the UFCW is standing by its Our Walmart organizing. "The allegations that they are trying to shut us down are totally wrong," she said. "It's the opposite."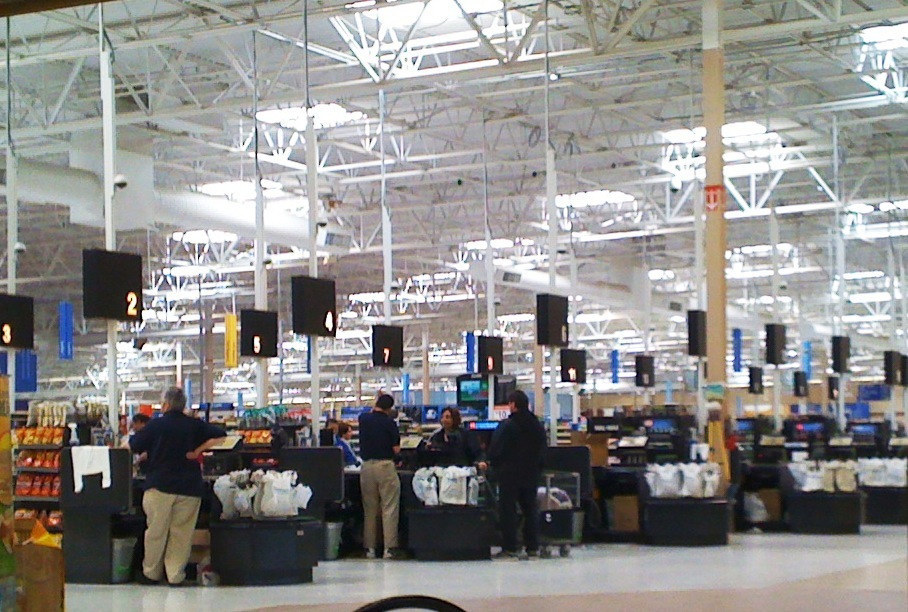 The UFCW has been advocating for the rights of Walmart workers since the 1980s, when the company was a regional retailer in the South. As the company grew (and grow it did — today it's the largest world's largest employer outside the US Department of Defense and the Chinese military), it developed a reputation for less than ideal conditions for workers. Joe Hansen, who was international president of the UFCW until January of this year when he retired, described a career-long struggle against Walmart. "Wherever they seemed to go," he said, "all of a sudden good jobs were becoming bad jobs."
In the beginning of Our Walmart, Hansen said, the UFCW worked with other organizations, including the Service Employees International Union (SEIU), to develop its worker-focused campaign. But by 2006, the UFCW was pretty much running the campaign on its own, with somewhere around two dozen employees dedicated to the program, headquartered at the UFCW offices. Hansen said what made Our Walmart different from other campaigns was its focus on communicating with workers.
"This shifted into trying to connect more directly with the workers in the store, which is pretty hard, with tremendous turnover and a lot of part-time workers, to try and build support throughout the company in hundreds of stores," he told BuzzFeed News.
But by the 2000's, organizing a massive, dispersed, loosely-networked labor force became easier than ever before. "Using the Internet and the web now, it's a hell of a lot easier for workers to communicate and exchange information around the country, and around the world," he said.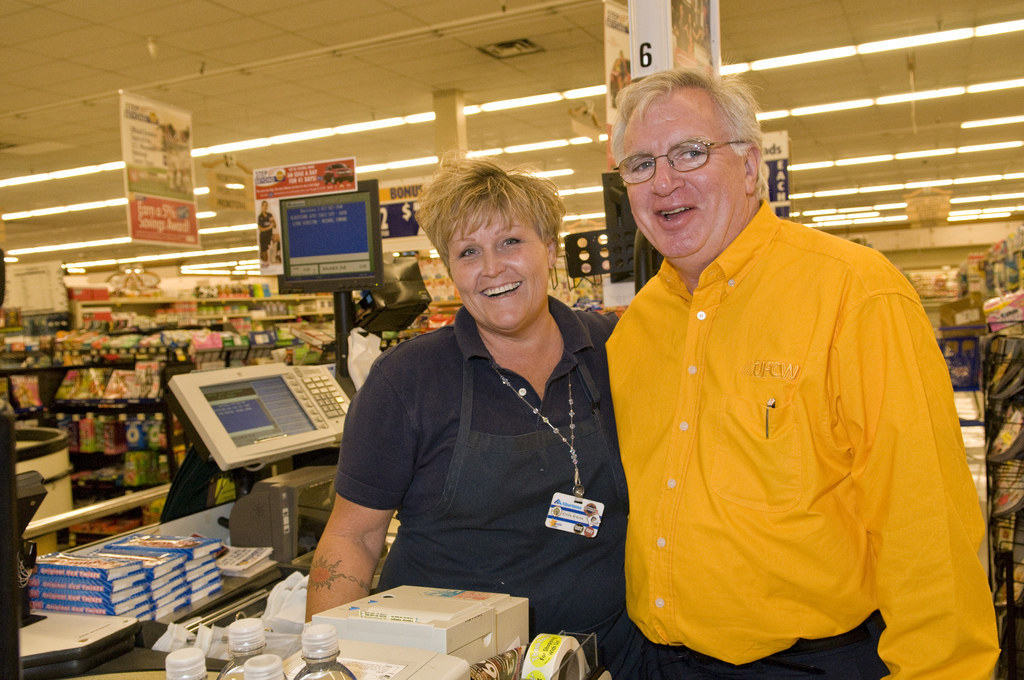 Hansen, who is 72, is the first to acknowledge that he's not the most Internet-savvy guy. But he said he realized the potential the Internet had for connecting workers who previously would have barely known each other, and made a special point to hire people — Dehlendorf and Schladelman — who "understood it and knew how to do it."
Toward the end of his presidency, despite Our Walmart's success in building an extensive network of workers, Hansen began to question whether the group was too much of a drain on the UFCW's financial resources. The long-term goal had always been to eventually organize Walmart workers and have them vote on joining the union, but that seemed years away.
"My thought, and I never got into the weeds on it, was that there might be ways we could do things cheaper and better," he said. "The other side of the coin was, we needed some of that money in other areas." Hansen hesitated to make any major changes just before his retirement, determining those decisions were better left to his successor, Marc Perrone, who was interested in expanding the campaign to retail workers beyond just Walmart.
Hansen said he's heard rumors since leaving the union about the Our Walmart budget being cut and the firing of Schadelman and Dehlendorf, but he's opted to "stay out of it."
"When you leave — it's funny, and I expected this, but — one day you're president, and the next day, you're not, and it's someone else's responsibility," he said.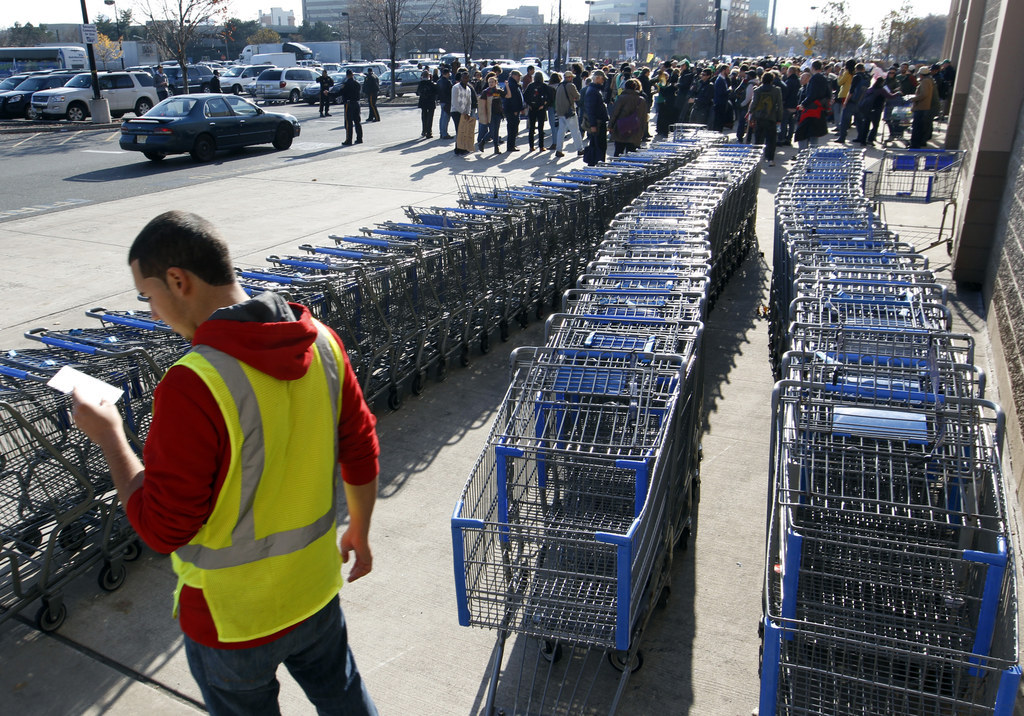 The UFCW's strategy memo for its Our Walmart campaign, released Thursday, describes an expanded effort that includes grassroots outreach, coordinated local media events, and a "paid media effort that will highlight the real struggles of Walmart workers and their families." The memo also details a "5-week holiday mini-campaign strategy" beginning on or around the week of Black Friday, but not limited to that day.
"Walmart expects and wants nothing more than for the Our Walmart campaign to be about one day or one set of actions," it reads. "The simple fact is that the plight of Walmart workers is not contained to Black Friday alone."
Murray, on the board of the independent organization, acknowledged the re-launched Our Walmart "lost some workers along the way," who decided to stay affiliated with the UFCW. She wishes them well and said she looks forward to seeing what the union does next. "The UFCW has stood with us," Murray said. "We're grateful for that. If they want to stand with us doing actions, we're for that."
Said the UFCW's Levin, "I want to stress those victories don't belong to one or two people — they don't belong to the UFCW either. They belong to the workers."
Asked about the campaign's impact on policy changes, Walmart spokesman Brian Nick told BuzzFeed News, "Walmart makes decisions in the best interests of our associates and customers. While unions spend time and membership dues attacking a company that employs 1.4 million Americans, Walmart will continue to focus on our commitment to spending $1 billion this year alone to not only raise wages, but also provide additional skills-based training and other opportunities to build great careers."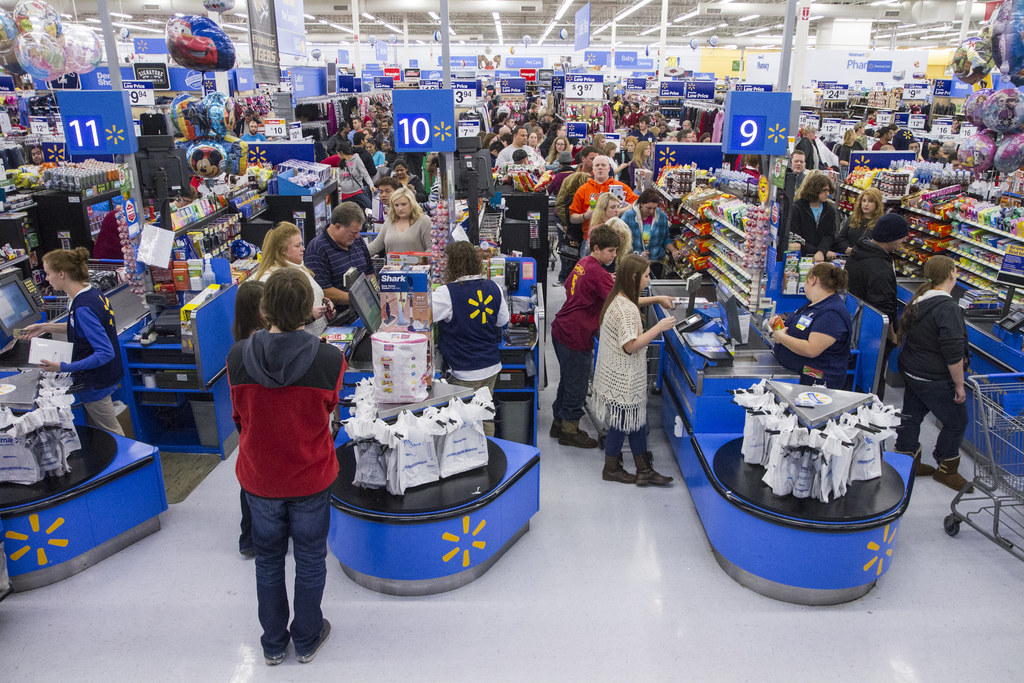 The other alt-labor effort currently most closely aligned with a single union is the Fight for 15, funded largely by the Service Employees International Union. There has been no sign that the union is backing away from or losing control of the movement, even as it faces a similar dynamic: The fast food workers at McDonald's and other franchises that benefit from the SEIU-funded effort may never be formally unionized, or pay dues to the union.
In terms of raising money, the re-launched Our Walmart looks to be closely following the models of other alt-labor workers' centers, such as the National Domestic Workers Alliance (NDWA), National Guestworkers Alliance (NGA), and Restaurant Opportunities Center (ROC), all of whom have aligned themselves with Our Walmart.
Between modest member contributions each month and pledges from progressive non-profits including Demos, Color of Change, Interfaith Worker Justice, CREDO, National Jobs with Justice, and NYCC Communities for Change, Our Walmart has already built a strong coalition of partners, laying out an agenda that includes racial justice, climate justice, and women's economic rights. The launch event included speakers from the Black Lives Matter movement, Environmental Action, and Caring Across Generations, which advocates for home care workers.
As this constellation of activist groups and alternative labor movements come together, it's hard not to see the split as a loss for the UFCW: the one that got away, the chance for an old-school union to embed itself with some of the country's most vibrant new activist movements. As it is, the leaders of the now-independent group say there's room for both old and new approaches to labor activism at the world's largest private employer.
"It's a big company, Walmart, and there's a lot of need. The more organizing the better," said Schladelman. As for the battle over which is the true Our Walmart campaign? "It'll work itself out."
Update
Updated with full comment from Walmart.