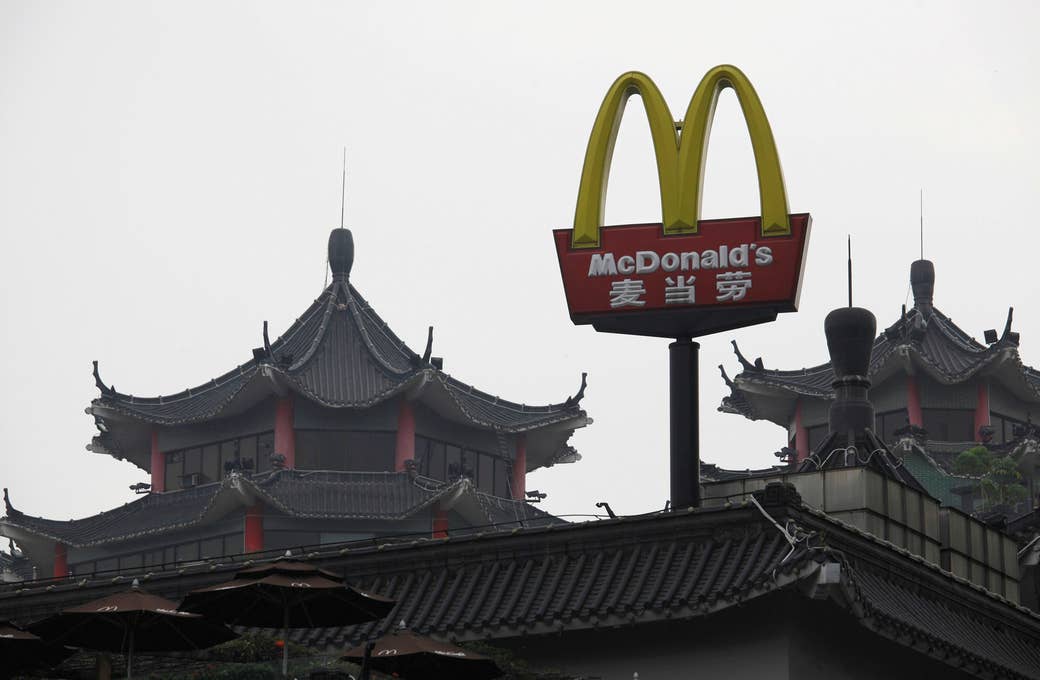 A major Chinese state-owned conglomerate is now on track to become the world's largest McDonald's franchise owner, leaving local competitors at risk of being edged out of the fast-growing market by a state-backed competitor.

Earlier this year, China's state-owned CITIC Group agreed to buy a majority stake in McDonald's franchising rights in the country for the next two decades. Should the $2 billion plus sale be approved, the company will take control of more than 1,700 McDonald's restaurants, with a stated goal of opening another 1,500 in the next five years — setting it up to become the company's biggest franchise owner, ahead of Brazil's Arcos Dorados.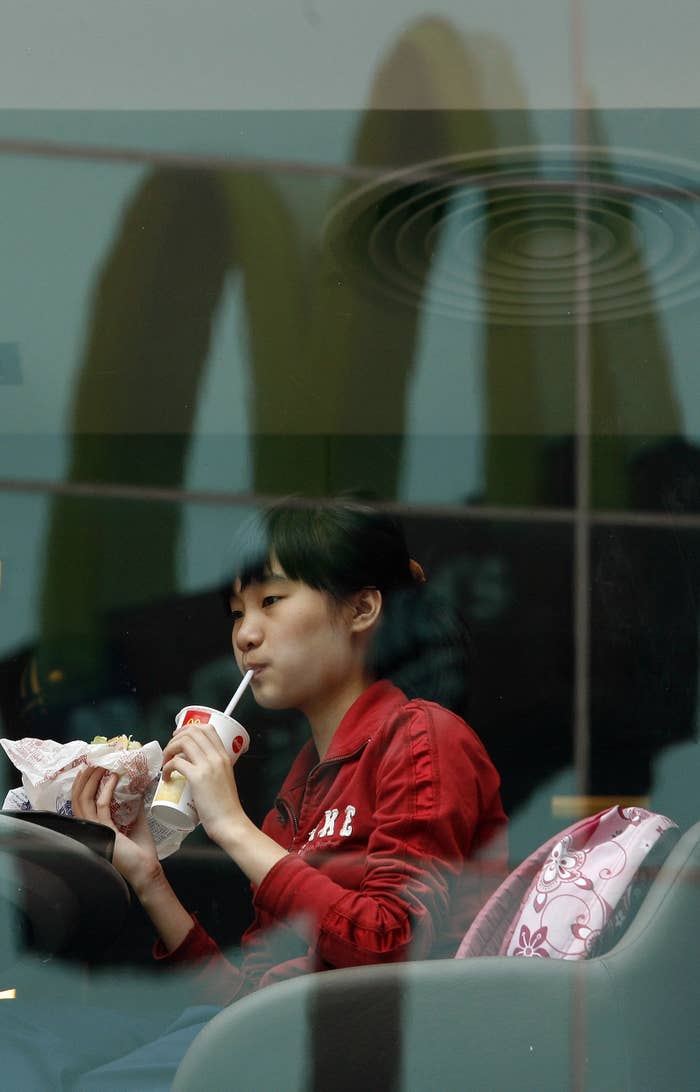 It could also put competitors — both domestic franchises and international brands — in a tough spot.
This will be the first time a state-owned company has taken a majority stake in a major player in the fast-food space, according to R.J. Hottovy, a consumer equity analyst for Morningstar who focuses on McDonald's and KFC-owner Yum Brands. Although a Chinese sovereign wealth fund and a state-owned bank have invested in a financial backer of Yum China, their control and influence is negligible, he said.
"Put it this way," he said. "There isn't a state-owned body exerting any pressure on Yum China."
Some fear this level of state backing for a foreign brand like McDonald's will be bad for Chinese fast food companies, consumers, and workers.
A maverick Chinese business consultant and an American union are each trying to rally support for a Chinese government investigation into the effects of the deal on competition in the market, similar to scrutiny of foreign companies such as Apple and Coca-Cola in recent years. Each wants authorities to impose new terms on McDonald's and to protect the rights of its competitors, such as the domestic franchise Dico's.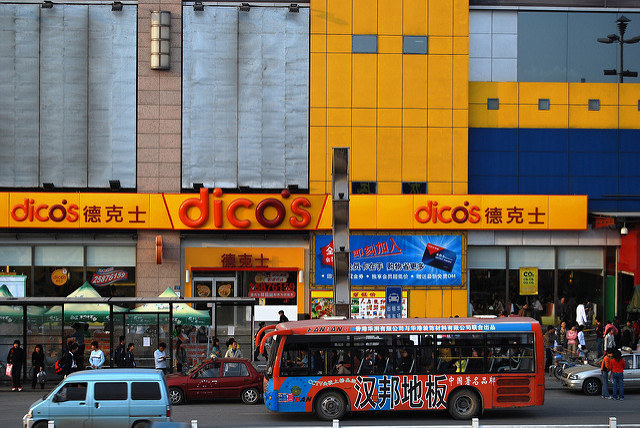 With state backing, "McDonald's can expand rapidly, which may harm your business," wrote a leader of the US-based Service Employees International Union in a letter to fast food operators in China this week. "You have an opportunity to express your concerns regarding the transaction as MOFCOM [the Chinese commerce ministry] considers an appropriate review of the competitive impacts of the deal."
The SEIU's meddling in the China deal is part of it's multi-front pressure campaign against McDonald's, including the flagship Fight For $15 campaign to raise wages back in the US. Scott Courtney, the SEIU executive who sent this week's letter, has played a key role in the global campaign, building cases against McDonald's in courts around the world, targeting anti-competitive practices, labor violations and tax fraud.
In China, the union's work is happening alongside efforts by Li Su, a businessman whose Beijing-based consulting firm has lobbied on behalf of domestic Chinese companies against foreign competitors, with tactics including calls for antitrust investigations. His consultancy has successfully pushed regulators to block Coca-Cola from acquiring a local company and required Apple to pay to use the iPad trademark in China.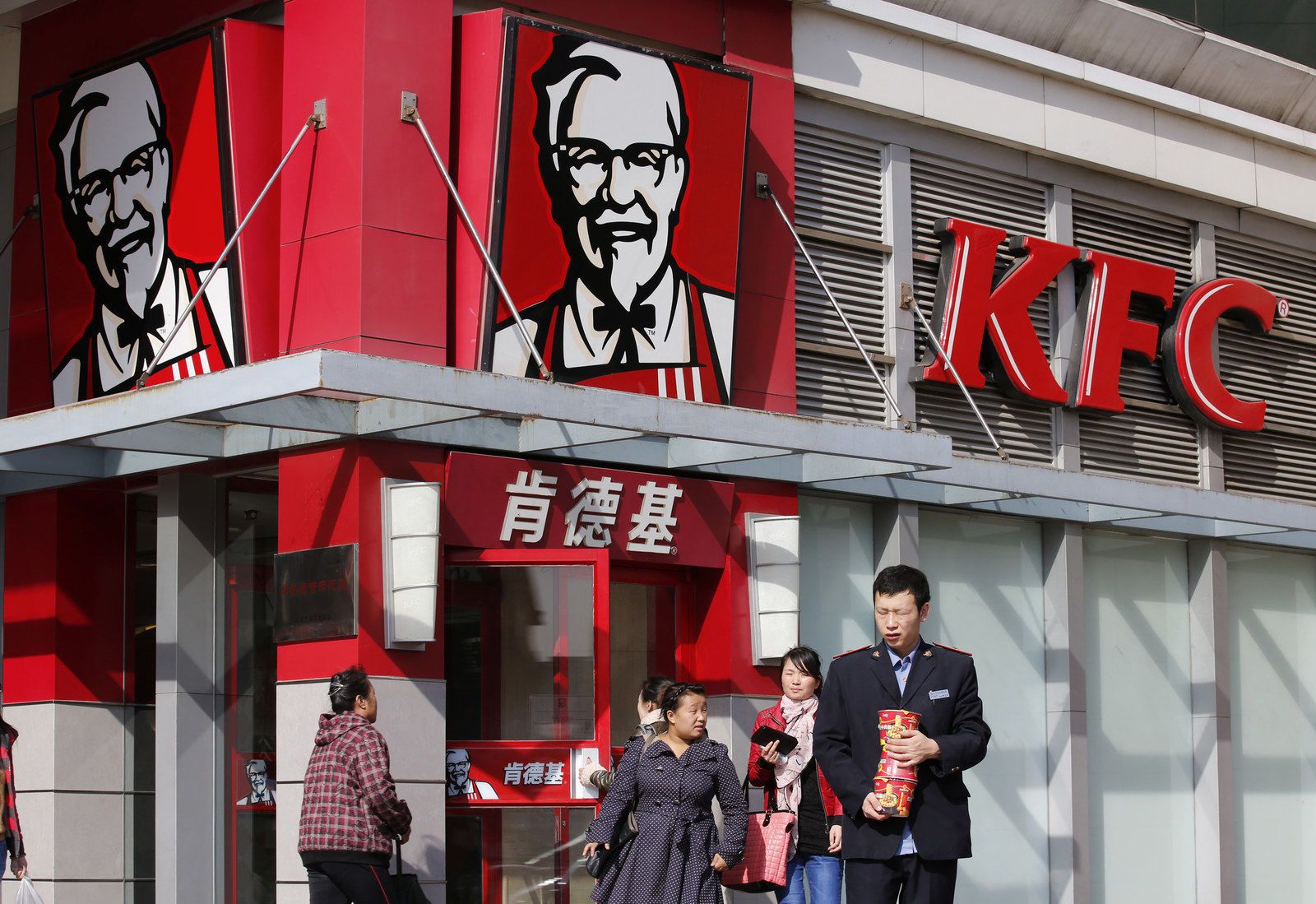 In calling for an antitrust investigation, the SEIU and Li have said that, by partnering with the state-owned company, McDonald's could unfairly restrict its competitors' access to the supply chain, given that CITIC invests heavily in providers of chicken, pork, dairy products, vegetables, and spices. CITIC's influence in the real estate market could also give McDonald's priority access to property, they argue.
When the deal was first announced, CITIC chairman Chang Zhenming said the company's "unique platform and its extensive resources will enable us to help realise McDonald's full potential in China," and that "McDonald's extensive network and consumer base will provide us with invaluable insights, which we will leverage to the benefit of our existing businesses."
The deal between CITIC and the Golden Arches is not the first time the Chinese state has intervened in the quick-service food industry.
Back in 1996, the government issued "Fast Food Development Guidelines," setting growth rate targets for the sector and spurring the establishment of independent businesses like Rongha Chicken, Red Chinese Sorghum Mutton Noodle, and a slew of dumpling chains. But even as local brands grew in popularity, they continually fell short of the success of global giants like McDonald's and KFC, which benefitted from operational expertise and branding.
McDonald's did not respond to requests for comment from BuzzFeed News. CITIC declined to comment.
In February, Li Su filed formal objections to the CITIC sale, calling on the Chinese Ministry of Commerce to investigate the deal.

In letters to both its Anti-Monopoly Bureau and Commercial Franchise Supervision Office, Li alleged that McDonald's has abused its dominant position in the Chinese market, violating franchise law in the process and imposing franchise fees as high as 6% of sales — double that of Yum Group's KFC and Pizza Hut. (The standard fee in the US is 4%). Li contends these fees harm franchisees, suppliers, and business partners, which in turn leads to problems in service and food standards.
In an interview on the 20th floor of Hotel MoMc in Beijing this week, Li told BuzzFeed News that the complaints were motivated by his desire to protect the interests of Chinese consumers, rather than workers, by preserving competition. He said he hadn't sought out the assistance of the SEIU — instead, the union expressed support for the investigation when it became clear the two had a shared purpose: putting pressure on McDonald's.
"The problem areas with this agreement are all interrelated," he said. "If you utilize your status as a monopoly and sign a contract in a situation that's the most disadvantageous to other companies, that definitely means that labor, union members, and consumers are all going to be harmed. That's obvious."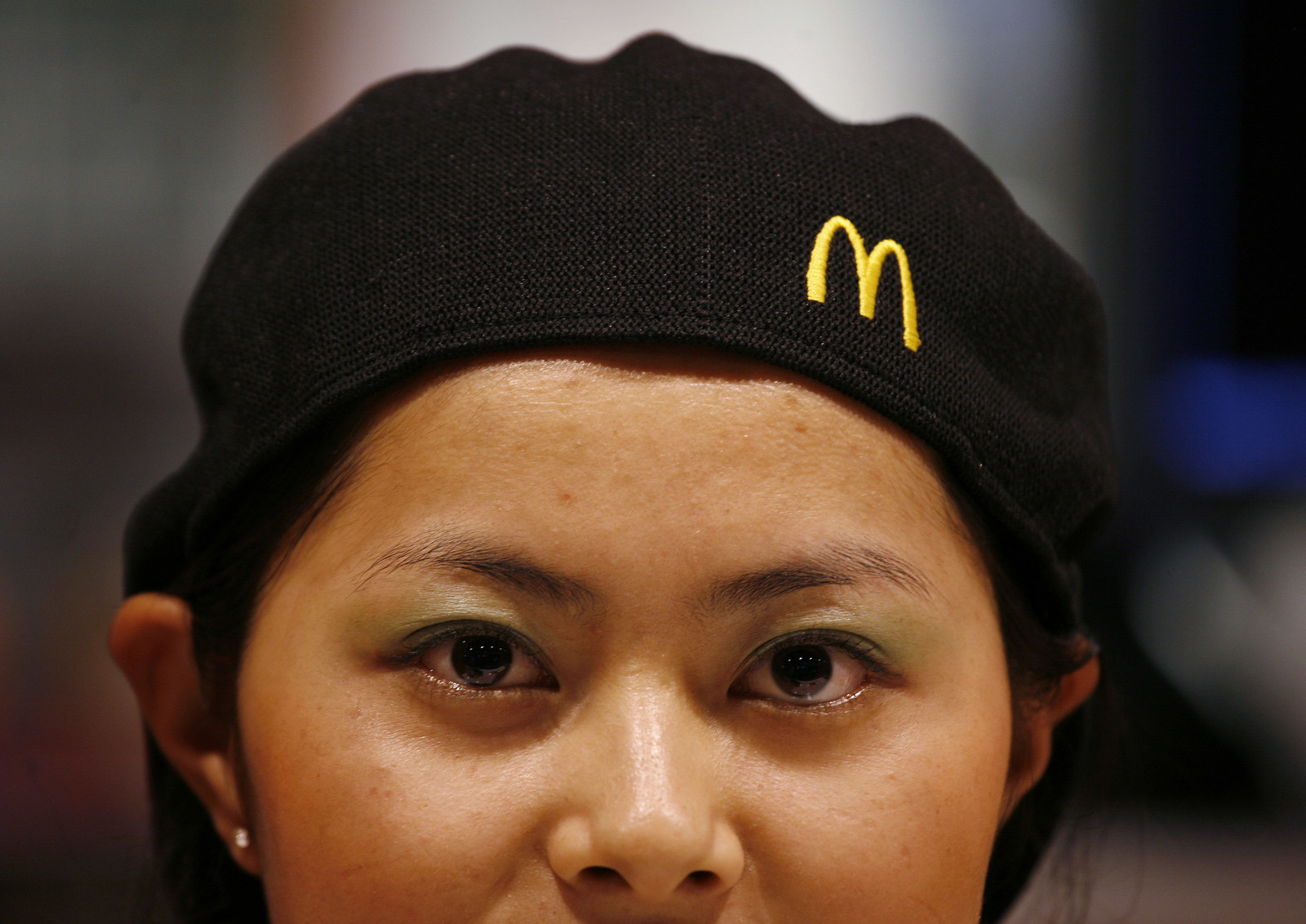 Keegan Elmer, a researcher for China Labour Bulletin, a Hong-Kong-based advocacy group, told BuzzFeed News that while the calls for an antitrust investigation of McDonald's arose as a result of conflicts among business interests, the SEIU has now successfully introduced the question of where China's national trade unions stand in relation to the deal.

"In the past, the ACFTU [the government-run coalition of Chinese trade unions] has paid special attention to McDonald's, Walmart and other multinationals," Elmer wrote. "The latest developments at McDonald's are a test of the union's role, especially when we look at recent struggles at multinationals throughout China."
Walmart workers, for example, have already been organizing en masse across the China, and in some cases have forced the union to respond.
"When companies change ownership, there are frequently unsettled problems with their past employers," Elmer said, "and the likelihood of worsening conditions with their future employer."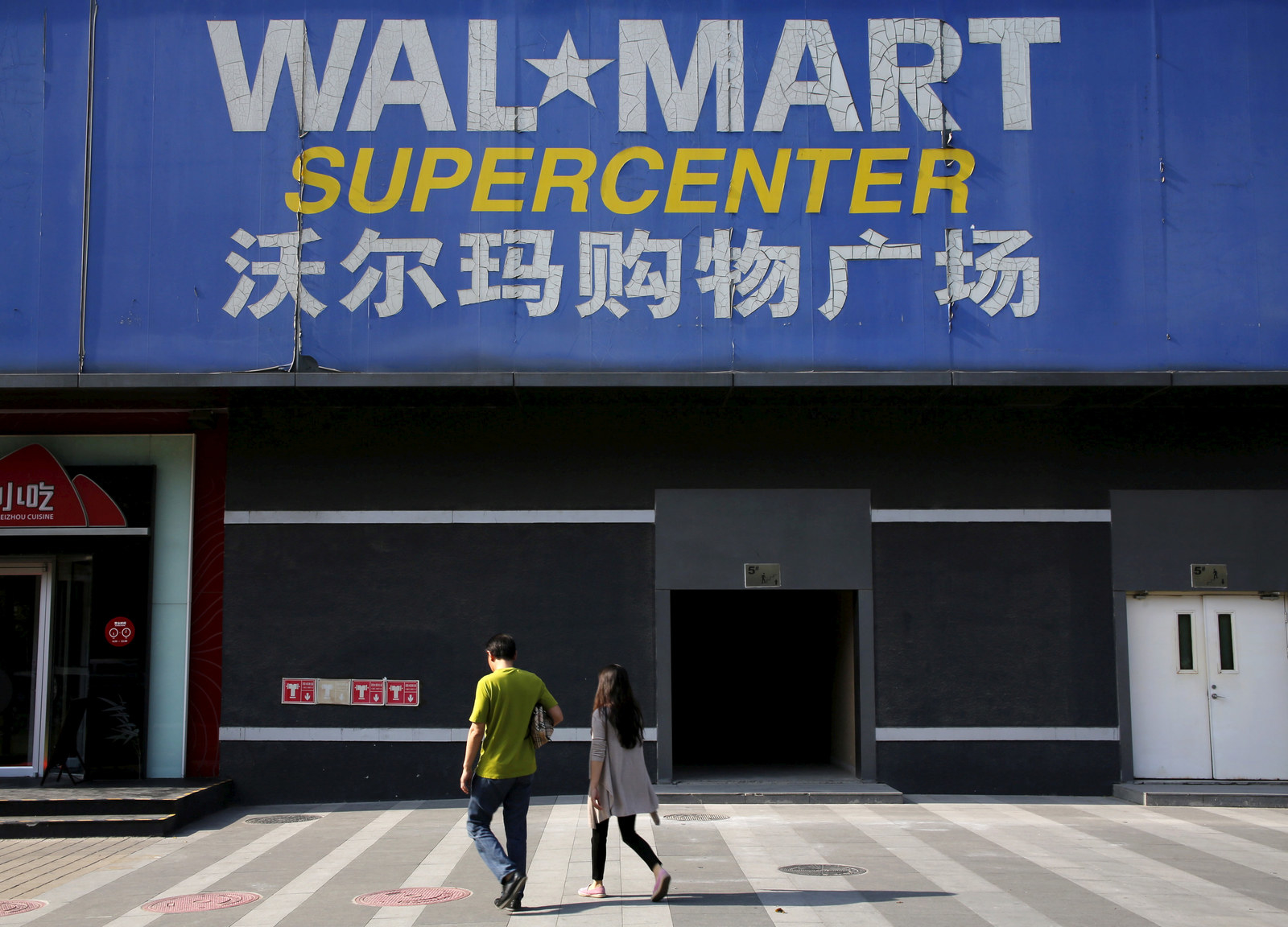 Most recently, changes in ownership at multinationals Sony and Coca-Cola led to a number of strikes, during which Chinese workers asked the union to step forward and help them protect their interests. As the nation's economy shifts ever more into services, the results of this deal could be a flashpoint in Chinese worker organizing.
"The union is struggling to make itself relevant, and the results have been mixed, with some localities responding more actively than others to workers demands," Keegan said.
Eli Friedman, a professor of labor law focusing on China at Cornell University, said that it's possible the AFCTU will intervene on behalf of employees. But "the fact that an American company is now being bought by the Chinese state-owned company puts them in a difficult situation, to be sure," he said. "The Chinese government stands to make a lot of money on this deal."

Of the most noteworthy strikes across China in recent decades, Friedman said nearly all that have had a political impact took place in foreign-owned companies, partly because an American or a Japanese employer is easier to vilify.
"If you're a worker and you want to go on strike, you're much safer doing it in an American or Japanese company, because the government doesn't want to bring in the police," Friedman said. "Whereas if the employer is Chinese, the government is much less likely to side with workers."
It's an oft-cited irony that the communist republic sometimes enforces labor regulation at foreign-owned owned companies more stringently than at local ones. What's more, when Chinese workers organize strikes across workplaces, such as in the case of Walmart, the labor action can lead to crackdowns out of the government's fear that workers might set up independent worker centers outside of the state-run union, according to Friedman.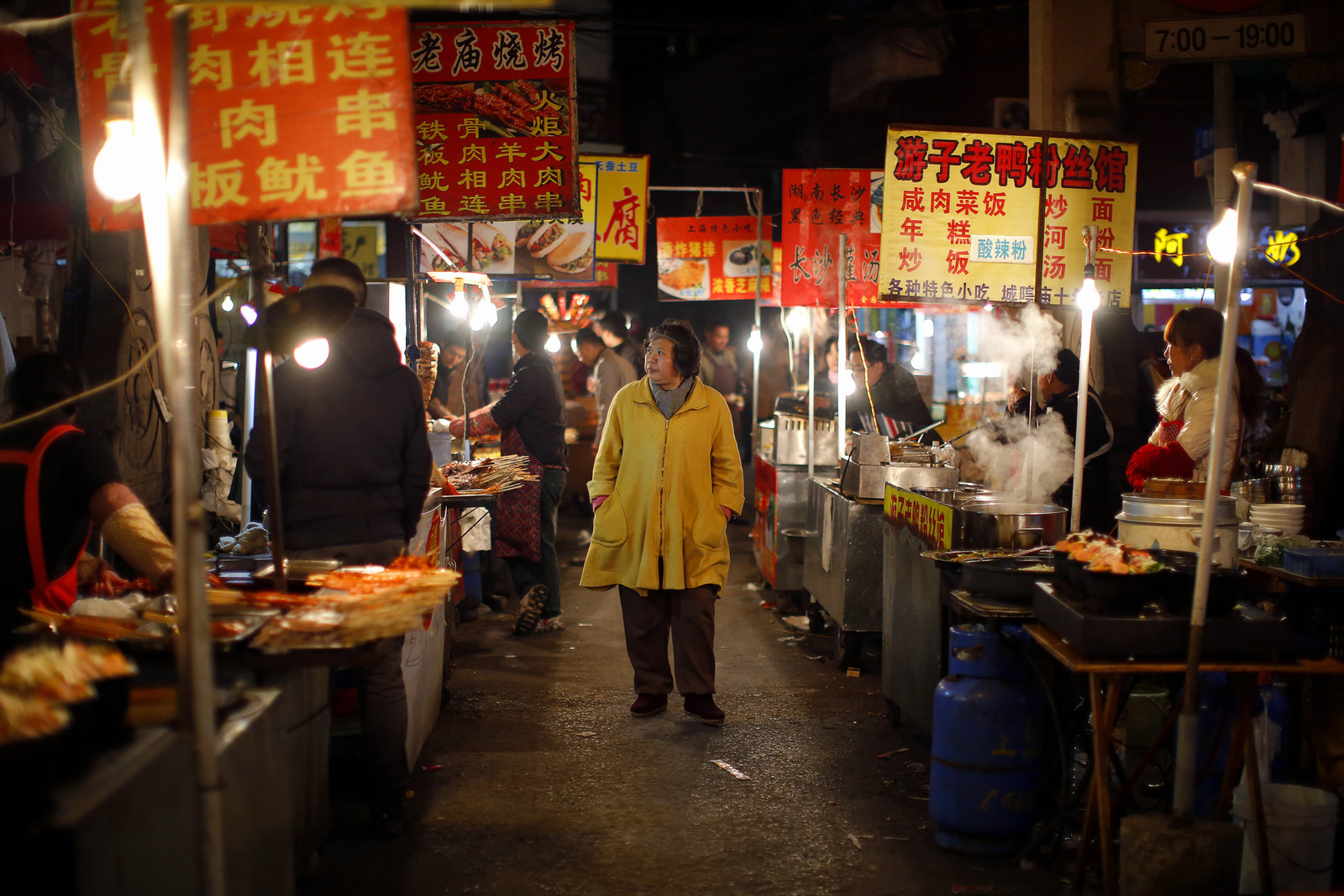 In the case of McDonald's, a corporate consultant interested in protecting local competition and a union interested in lifting working conditions are now united a common goal: tying up a multi-billion dollar deal in a months-long antitrust investigation.
"The terms of the deal suggest that the change in ownership is going to put these businesses under greater pressure to produce profit," said Aaron Halegua, an attorney and scholar specializing in Chinese labor law, "and it's no secret that when businesses try to increase profits and cut costs, the first things to suffer is usually labor."
"There's been a big argument that foreign firms were raising standards on paper — that they were the only ones who had to comply with labor law," he said. "Once McDonald's becomes a state-owned enterprise, it seems plausible there will be less scrutiny."