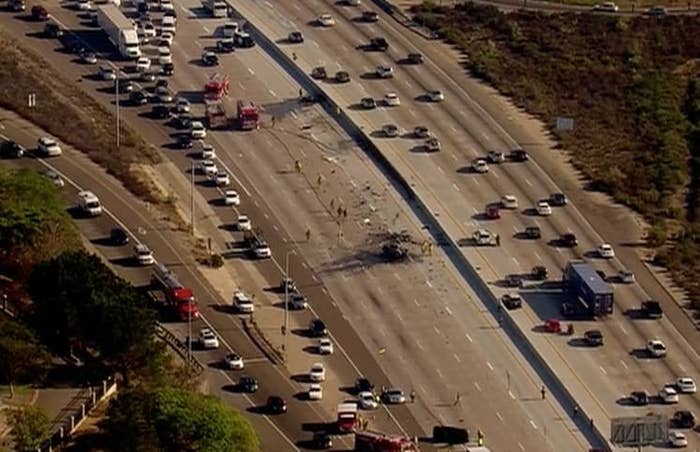 The parents of an 18-year-old YouTube star known as McSkillet told authorities their son was having a manic meltdown hours before he drove his McLaren sports car at speeds over 100 mph the wrong way on a California highway in August before slamming into oncoming traffic, killing himself and two other people.
According to a report released Friday by the San Diego medical examiner's office, Trevor Heitmann, who ran a popular YouTube gaming channel under the name of McSkillet, told his parents he was having a "breakdown" hours before he drove into oncoming traffic on the northbound Interstate 805 in University City, north of San Diego, shortly after 4:30 p.m. local time on Aug. 23. He collided head-on with a Hyundai SUV, killing a 43-year-old woman and her 12-year-old daughter, according to the medical examiner's office.
After the accident, Heitmann's mother told officials that her son's behavior had radically changed in the days before the crash. She said Heitmann told her that he had driven his McLaren 150 mph in a 25 mph zone on the wrong side of the street. When she told her son that he could not drive that way, Heitmann responded, "I can do it."
Heitmann also told his father that "neither the police nor their bullets could hurt" him, according to the report.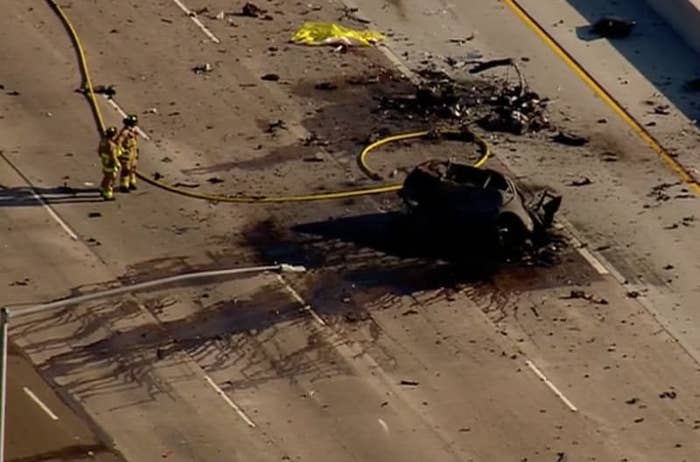 His parents said his behavior was so erratic and irrational that they contacted the local police the morning of the crash to ask them to apprehend their son for a psychiatric evaluation. But they said the police told them they were unable to intervene because, at that point, no laws had been broken.
Heitmann's parents said their son began sobbing and told them he was having a "breakdown." They said he went to his room, where he slept for four hours, but when he awoke, Heitmann told his parents he "had to go." Heitmann's father said he told his son he could not leave the house and blocked his car with his own. Heitmann was undeterred and repeatedly rammed his car into his father's until he was able to get away. After Heitmann left, his parents contacted California Highway Patrol, according to authorities.
Shortly after leaving his parent's house, Heitmann drove his car head-on into an SUV, killing both occupants of the SUV: Aileen Pizarro, 43, and her 12-year-old daughter, Aryana.
California Highway Patrol video showed that Heitmann did not appear to attempt to swerve out of the path of the northbound vehicle. The charred remains of the Hyundai SUV could be seen in images from the scene after firefighters put out the blaze.
The accident caused a chain reaction involving five other cars during the rush-hour commute, injuring one other person.
Heitmann's vehicle disintegrated on impact. The autopsy concluded that Heitmann suffered extensive blunt force injuries of the head, neck, torso, and extremities. His lower left leg was completely amputated, and he suffered a near complete amputation of his right lower leg and left arm.
His parents told authorities their son did not have a history of depression or suicide ideation, and had no official diagnosis of a mental illness. No suicide note was found. Autopsy toxicology results did not detect any alcohol or common drugs in Heitmann's system. The coroner later declared his cause of death was multiple blunt-force injuries, and the manner of death was ruled an accident.
Heitmann last posted a video to his YouTube channel five months before the crash. It was of Heitmann showing off his new black sports car.