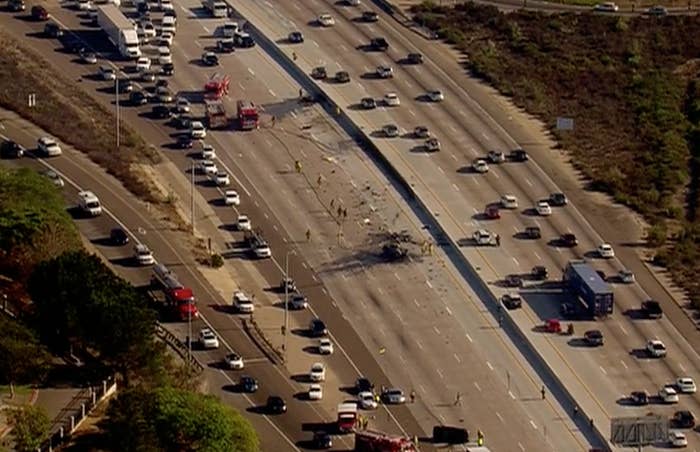 An 18-year-old YouTube star known as McSkillet was confirmed Friday as the wrong-way driver who slammed his McLaren sports car into oncoming traffic, killing him and two other people, authorities said.
Trevor "McSkillet" Heitmann drove his McLaren into oncoming traffic on the northbound Interstate 805 in University City north of San Diego shortly after 4:30 p.m. Thursday when he collided head-on with a Hyundai SUV, killing a 43-year-old woman and her 12-year-old daughter, according to the medical examiner's office. Their identities were not immediately released.
The crash caused a chain reaction involving five other cars during the rush-hour commute and injured one other person. The charred remains of the Hyundai SUV could be seen in images from the scene after firefighters were able to put out the blaze.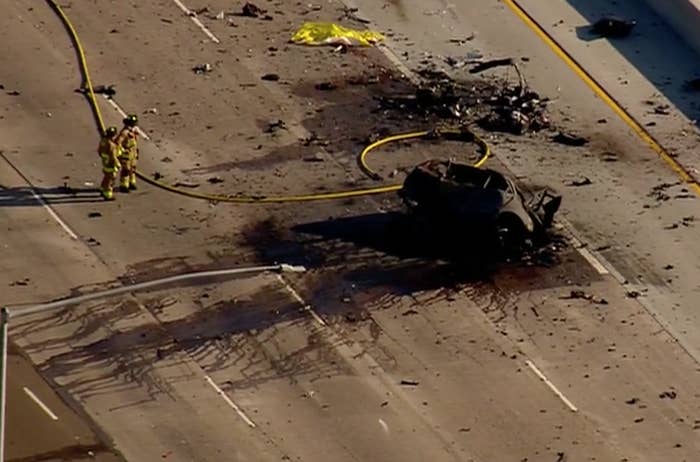 Mariwan Hama told the Los Angeles Times he was heading southbound on the freeway when he approached the scene of the crash and saw two vehicles engulfed in flames before authorities had arrived.
"People were running around … and someone was on the ground," he said. "They were trying to help him, he was raising his hand, and they were just surrounding him."
All three who died were pronounced dead at the scene from blunt force trauma. While the coroner's office has not yet officially released the names of the individuals in the car struck by Heitman, the deceased woman's son Dominic Arman Pizarro said he started a GoFundMe campaign the day after his mother Aileen and his sister's Aryana's death. Dominic said in his post that he was still struggling to come to terms with the fact that his family members were killed in an instantaneous car accident. He was originally hoping to raise $5,000 to cover his family's funeral costs, but $54,407 donations poured in. After he was flooded with contributions, Dominic thanked everyone and said he would later provide on update on the memorial plans for his mother and sister.
Heitmann ran a popular YouTube gaming channel under the name McSkillet where he had almost 900,000 followers. He lasted posted five months ago, but in a video in December he showed off his black sports car.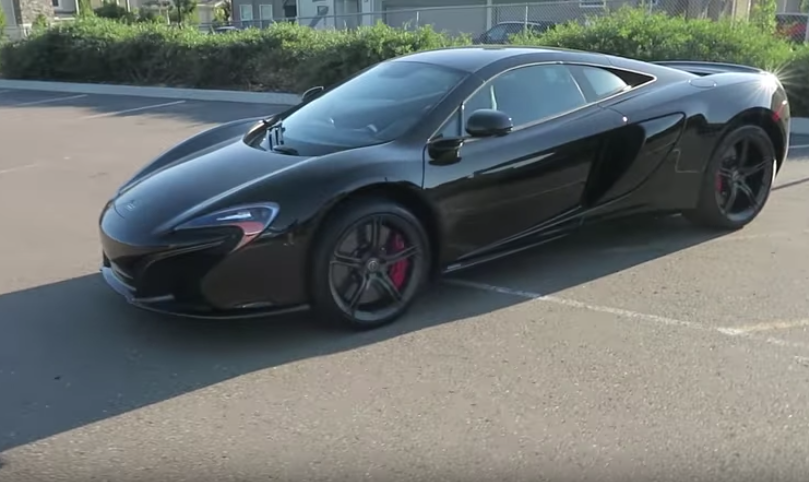 He reportedly made his money selling and trading so-called skins, graphic visual designs for weapons in the online game Counter-Strike: Global Offensive that are meant to be aesthetic and don't affect game play.
Although the game industry cracked down on his skins, he also made money through his gaming and corporate gaming sponsorships.
San Diego County Medical Examiner spokesperson Alex Bell said the cause of the crash is still an open investigation as to manner of death. Bell said coroner's office "will be running every test that we can" before issuing final autopsy report with toxicology and other results, Bell said.
Those who had met Heitmann or followed him online reacted to his death with shock and grief on social media.
CORRECTION
Trevor "McSkillet" Heitmann's name was misspelled in an earlier version of this post.
CORRECTION
McLaren, the name of the sports car McSkillet was driving, was misspelled in an earlier version of this post.