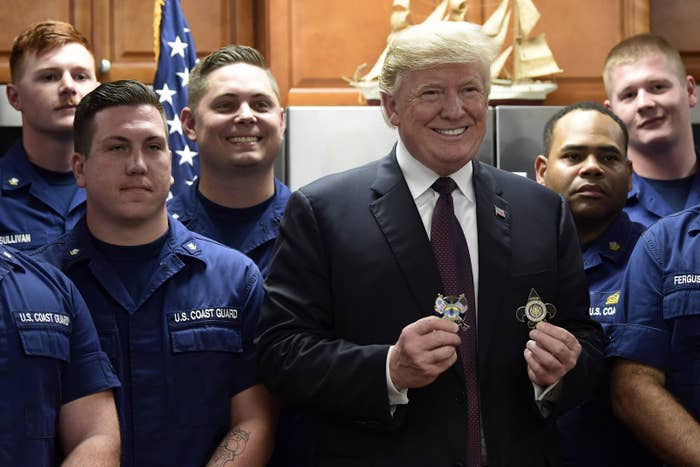 President Donald Trump has revealed what he is thankful for this Thanksgiving: his "great family" and the "tremendous impact" he says he has had on the country.
"This country is so much stronger now than it was when I took office and you wouldn't believe it and when you see it, we've gotten so much stronger people don't even believe it," Trump told the press at his Mar-a-Lago resort in Florida, which he said he has dubbed the "Southern Winter White House."
"When I see foreign leaders, they cannot believe the difference in strength between the United States now and the United States two years ago," he continued. "We've made a lot of progress."
When the conversation turned to the death of Washington Post columnist Jamal Khashoggi, Trump adamantly denied widespread reports that the CIA had reached a definitive conclusion that Saudi Crown Prince Mohammed bin Salman had ordered the killing. Trump steadfastly denied to reporters that there were any conclusions in the report he was presented. He said only that the CIA had "feelings certain ways" but that they in no way came to a conclusion.
When asked who should be blamed for the journalist's killing, Trump said "maybe the world" because it's a "vicious, vicious place."
Trump said the crown prince vehemently denied any involvement in Khashoggi's death. The crown prince, Trump also said, "regretted the death more than I do."

"Whether he did or whether he didn't, he denies it vehemently," Trump said. "His father denies, the king, vehemently. The CIA doesn't say they did it. They do point out certain things, and in pointing out those things, you can conclude that maybe he did or maybe he didn't."
He also told reporters about the importance of the US relationship with Saudi Arabia. He said the country has been our "longtime strategic partner."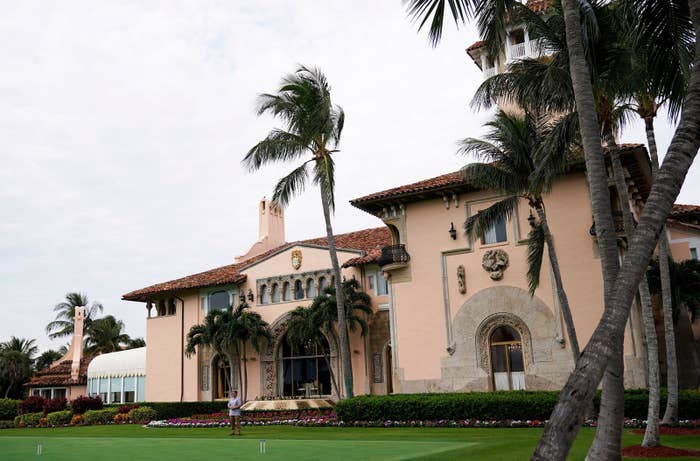 After the press gaggle, Trump traveled to the nearby Coast Guard Station Lake Worth Inlet and spoke briefly to about 100 Coast Guard officers assembled.
He told them he visited with the same division last year, but while there was an array of large submarine sandwiches and chips on the table beside him, that he had hoped that the food this year would have been better.

"You gain about five pounds when you eat of those," he said.
He also invited anyone who wanted to come to Mar-a-Lago.
"If you break par, I'll give you $100," he said.
Afterward, Trump's motorcade dropped the president off at Trump International Golf Course.
The press then stayed outside of the gates of the property and were not able to see him enter the club.
He stayed for several hours before returning to Mar-a-Lago.