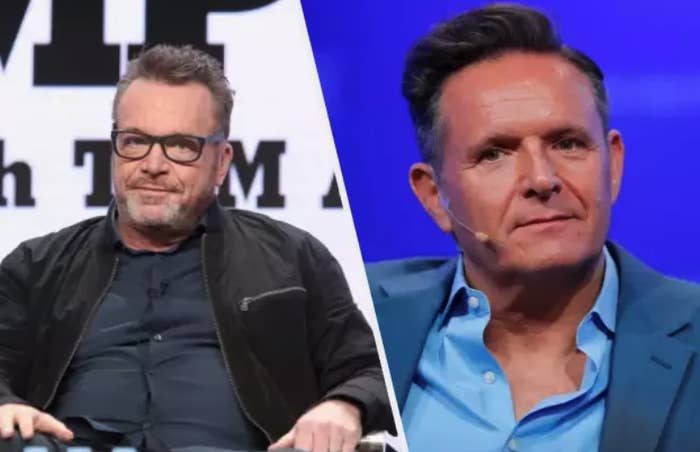 Television producer Mark Burnett won't face charges related to allegations that he attacked actor Tom Arnold at an Emmys party in September.
City attorney spokesperson Frank Mateljan told BuzzFeed News on Thursday that their office was declining to file criminal charges due to insufficient evidence.
Arnold filed a police report in Los Angeles on Sept. 17, the day after the party, accusing Burnett, one of the executive producers of The Apprentice, of attacking him at a pre-Emmys party.
Arnold has become a vocal critic of Donald Trump and is the host of the upcoming Viceland show The Hunt for the Trump Tapes, which aims to find and investigate recordings and outtakes of the president during his time on the reality TV show. In the months leading up to the encounter, Arnold had been hounding Burnett to turn over recordings.
The two were entering the charity event to kick off the Emmys when they ran into each other and, according to Arnold, Burnett "just went apeshit and choked [him]."
But Burnett's wife, actor Roma Downey, who was by her husband's side at the party, said Arnold was actually the aggressor.
Burnett did not immediately responded to BuzzFeed News' requests for comment. Arnold posted this statement: