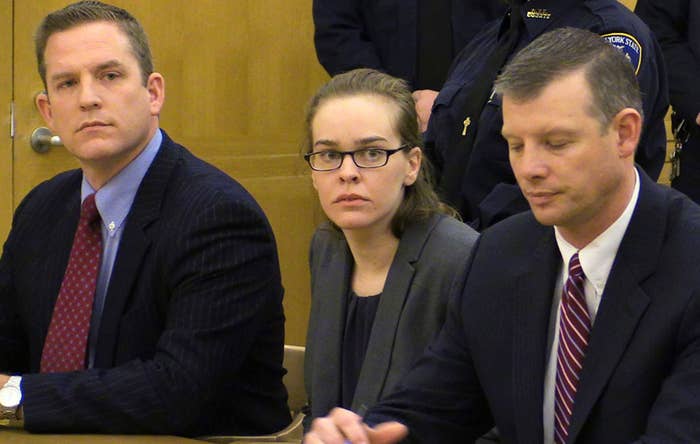 A 27-year-old woman who blogged about her son's health issues was found guilty on Monday of fatally poisoning him.
Lacey Spears was convicted by a jury in White Plains, New York, of the murder of her 5-year-old son, Garnett, the Associated Press reported. Prosecutors had said she force-fed him sodium through a feeding tube in his stomach.
Spears for years chronicled her son's life and health issues on social media and a blog called Garnett's Journey.
Prosecutors said Spears poisoned her son to get sympathy from others, the Journal News reported during the trial's opening statements.
"She seemed to relish in the attention and sympathy she got from having a sick little boy," Assistant District Attorney Doreen Lloyd said.
One of the pieces of evidence reviewed by the jury was a video showing Spears take the boy into a hospital bathroom with the connector tube. He appeared ill afterward.
Defense attorneys argued instead that Spears was a caring mother and there were no eyewitnesses to any poisoning.
Garnett was put on a feeding tube when he was 9 months old. He died Jan. 14.