Water Cannons Deployed At Oil Pipeline Protests In North Dakota
Video taken near the protest camp outside the Standing Rock Sioux reservation showed a crowd of protesters facing off with authorities Sunday night. One person was arrested.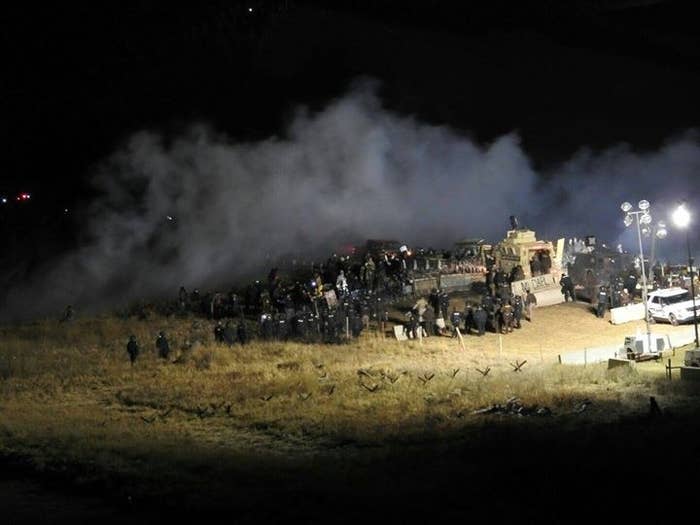 Authorities deployed water cannons against people protesting the construction of the Dakota Access oil pipeline Sunday night, even as temperatures dipped below freezing
About 400 protesters stood facing law enforcement at Highway 1806, near the camps where they have worked to block the pipeline for months. Video from the scene captured streams of water spraying into the crowd, which the local sheriff's department described as an "ongoing riot," and sounds of shouting. People at the scene also said on social media that they had been teargassed and fired upon with rubber bullets.
Protesters tried to draw attention to what was happening on social media via the hashtag #NoDAPL. Live video streams were shared thousands of times.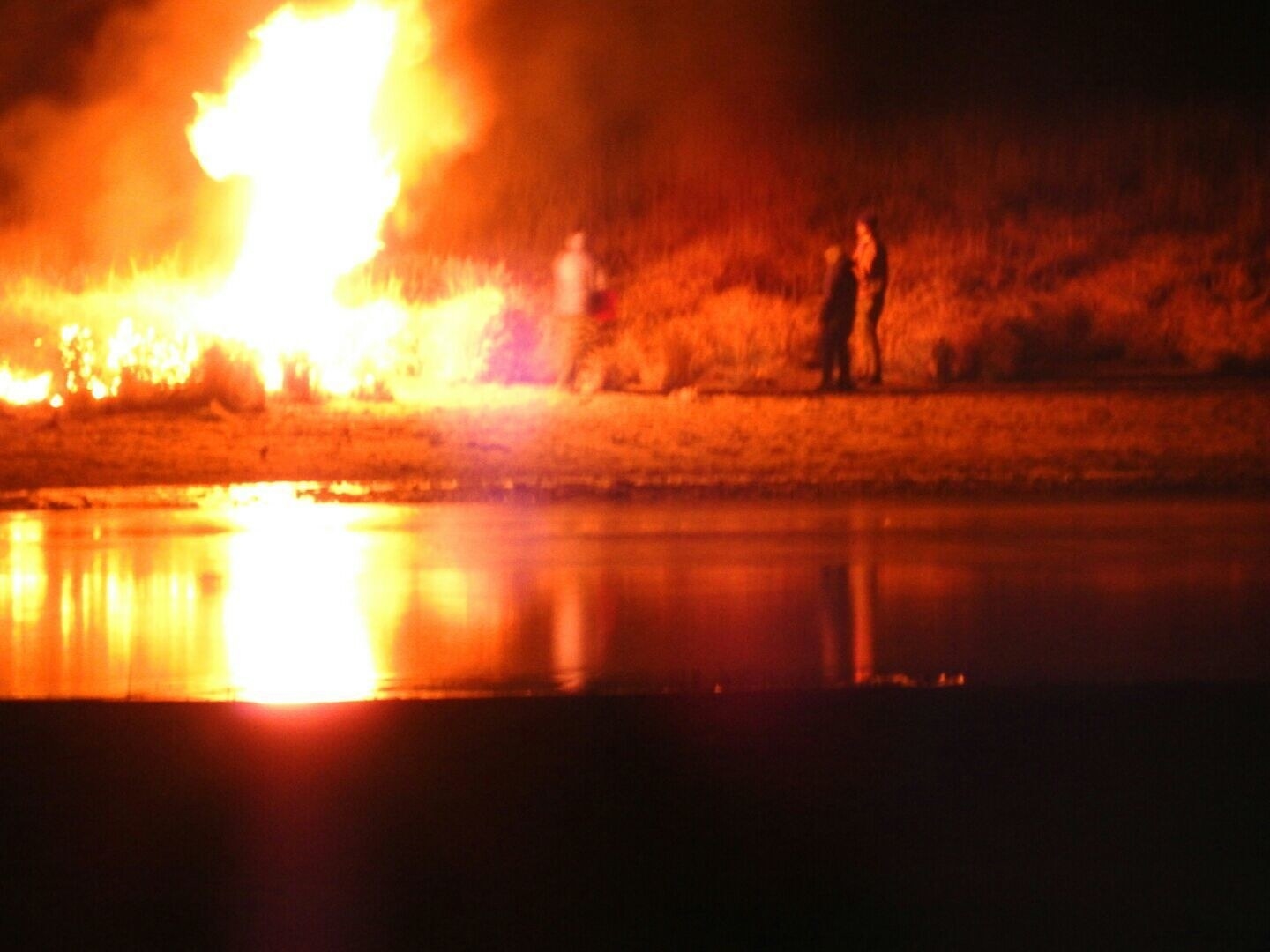 Monday afternoon, Morton County Sheriff Kyle Kirchmeier said at a news conference that the water was deployed against the protesters "at a time when they were aggressive towards officers" and used "as a measure to help keep everybody safe."
He also took issue with the term "water cannons."
"I don't know where the term 'water cannon' comes from," Kirchmeier told reporters. "This is just a fire hose. The fire trucks were called down there because of the numerous fires."
When asked about the decision to use the water in subfreezing temperatures, Kirchmeier said that "in this circumstance it was the best option that we had at that point."
"We're just not going to let people and protesters in large groups come in an threaten officers," he added. "That's not happening."
In a statement on Facebook on Sunday evening, the Standing Rock Media and Healer Center urged the sheriff's department not to use "confrontational methods against people peacefully assembled":


"The physicians and tribal healers with the Standing Rock Medic and Healer Council call for the immediate cessation of use of water cannons on people who are outdoors in 28F ambient weather with no means of active rewarming in these conditions. As medical professionals, we are concerned for the real risk of loss of life due to severe hypothermia under these conditions."
Kevin Gilbertt, a protester who was filming the scene from a nearby hillside, said via Facebook Live that protesters had gathered on a bridge. The situation had escalated from earlier in the day, when protesters had sought to clear burned-out trucks that had been acting as a blockade, he said.

The Morton County Sheriff's Department, in a statement on Facebook, described the protest as an "ongoing riot" on the Backwater Bridge, north of a protest camp in Morton County. An estimated 400 protesters were attempting to breach the bridge to go north on Highway 1806, and started a dozen fires, sheriff's officials said.
At Monday's news conference, Kirchmeier said one officer sustained injuries when he was hit in the head with a rock.
The protest near the Standing Rock Sioux reservation has drawn thousands of people over three months, including Native Americans, environmentalists, and some celebrities. Protesters, some of whom call themselves "water protectors," have sought to block construction of the pipeline, which they fear could contaminate local water sources, by camping on land owned by its developer. The pipeline would also cross sacred land, protesters have said.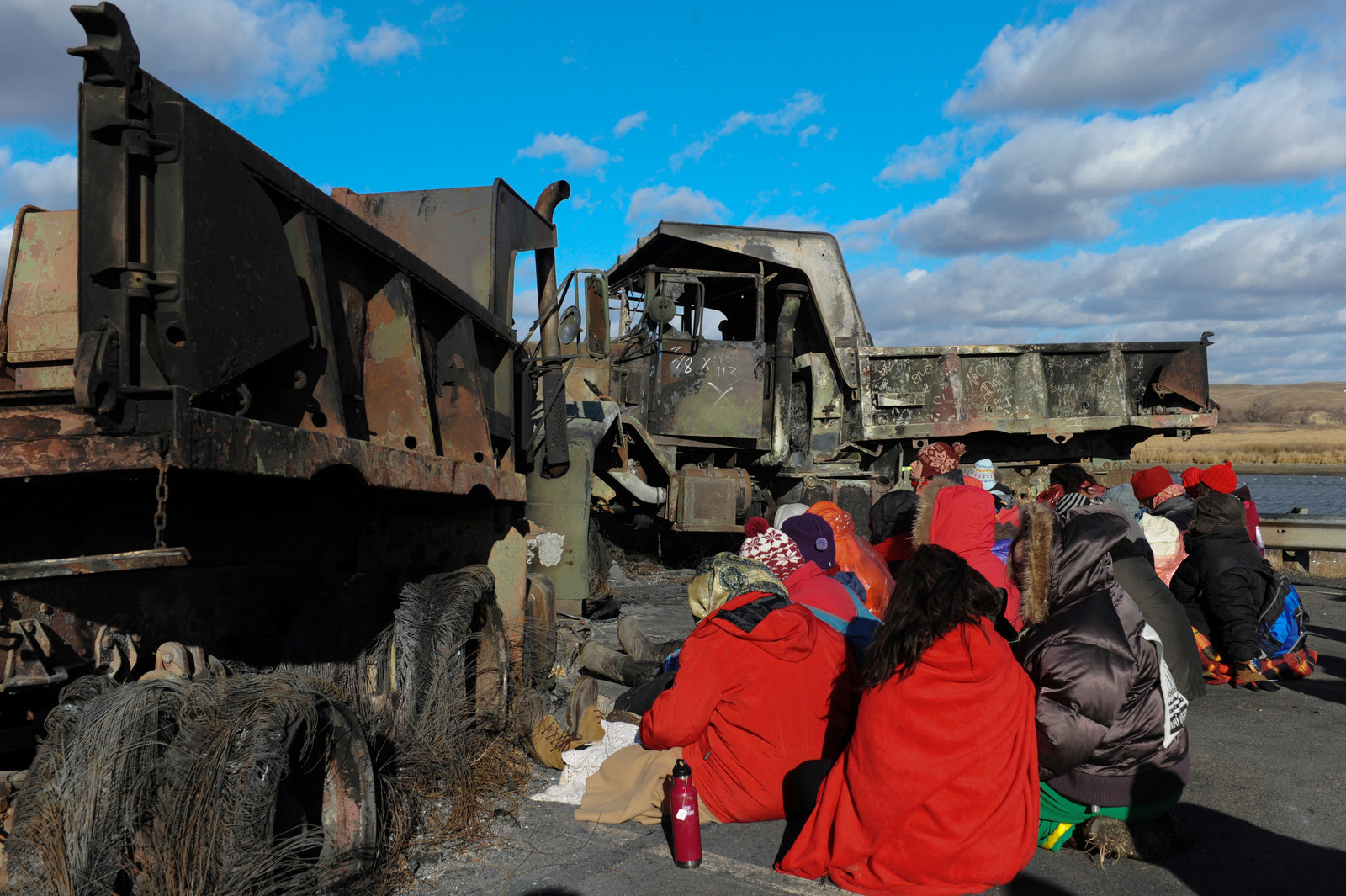 In October, 117 people were arrested for blocking a road and camping on private property.
Since then, winter has started to set in. On Sunday evening, temperatures were in the low 20s. In response, some protesters have tried to fortify their campsite — which local authorities have publicly said is illegal.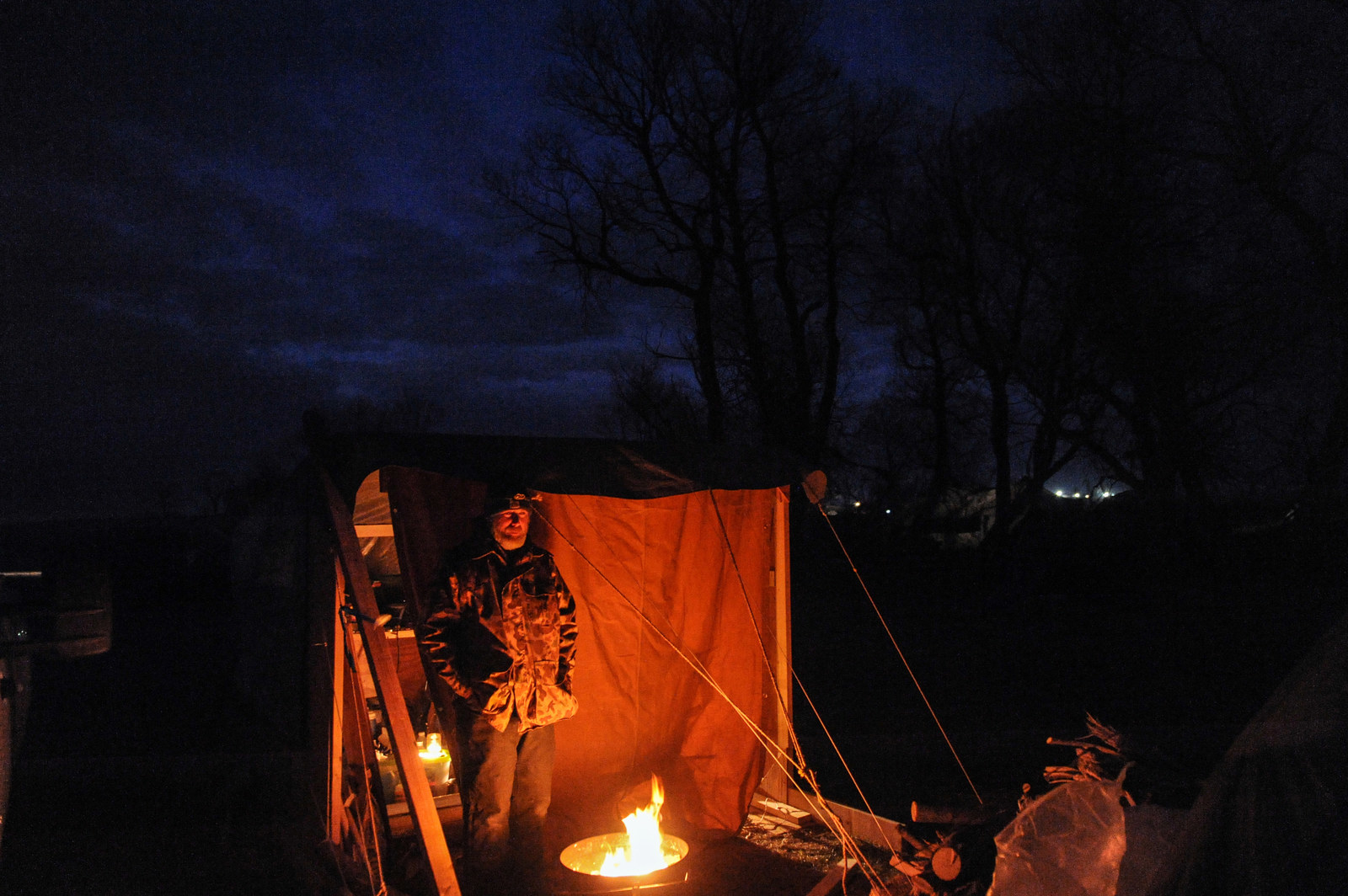 On Friday, Kirchmeier urged campers to go home.
"Protestors at the camps are erecting unlawful structures in an attempt to fortify for the coming winter weather, but their actions are both illegal and likely insufficient to protect them from the elements," Kirchmeier said in a statement. "We've seen that many of these protestors are not from North Dakota and may not be familiar with the harshness of our winters, and we urge them to leave the camps and seek appropriate shelter for their own health and safety."