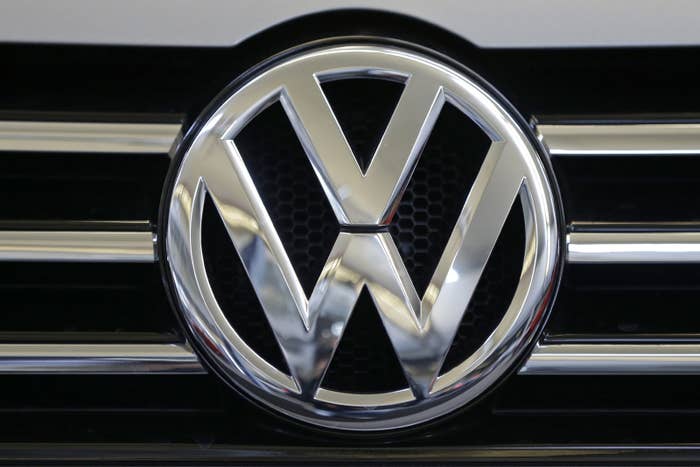 Volkswagen has agreed to spend up to $14.7 billion to settle consumer deception and emissions cheating allegations brought by the U.S. government, the State of California and the U.S. Federal Trade Commission, the Environmental Protection Agency announced Tuesday.
The German automaker agreed to buy back and terminate leases for nearly 500,000 affected vehicles in the U.S. It will also spend up to $10.03 billion to compensate consumers under the program and $4.7 billion to ease emissions from the cars and invest in green vehicle technology.
"By duping the regulators, Volkswagen turned nearly half a million American drivers into unwitting accomplices in an unprecedented assault on our atmosphere," said Deputy Attorney General Sally Q. Yates in a press statement. "And while this announcement is an important step forward, let me be clear, it is by no means the last. We will continue to follow the facts wherever they go."
VW is still facing billions more in fines and penalties from state and federal regulators as well as possible criminal charges over its 2.0 liter diesel vehicles equipped with software designed to cheat emissions standards. It also still leaves hundreds of pending claims for civil penalties unresolved.

The software, called a "defeat device," turns on full emissions controls only when the car is being tested for compliance with EPA or California emissions standards. But during normal driving conditions, the software allows the vehicle to release harmful NOx gases at levels up to 40 times the EPA standard.

The Department of Justice sued Volkswagen in January after thousands of diesel models sold in the U.S. were found to be emitting pollutants at a rate multiple times higher than allowed by law. An internal review by VW determined around 800,000 vehicles had "unexplained inconsistencies" in carbon emissions.

The affected vehicles include 2009 through 2015 Volkswagen TDI diesel models of Jettas, Passats, Golfs and Beetles as well as the TDI Audi A3.

Eligible consumers will receive notice from VW after the orders are entered by the U.S. District Court for the Northern District of California this fall. Consumers may check VWCourtSettlement.com and AudiCourtSettlement.com to determine whether they are eligible for compensation under the settlement.