Vatican Leader Calls Irish Marriage Equality Vote A "Defeat For Humanity"
Cardinal Pietro Parolin, the Vatican's secretary of state, told reporters Tuesday the Catholic Church was against "moves to equate gay unions with traditional marriages."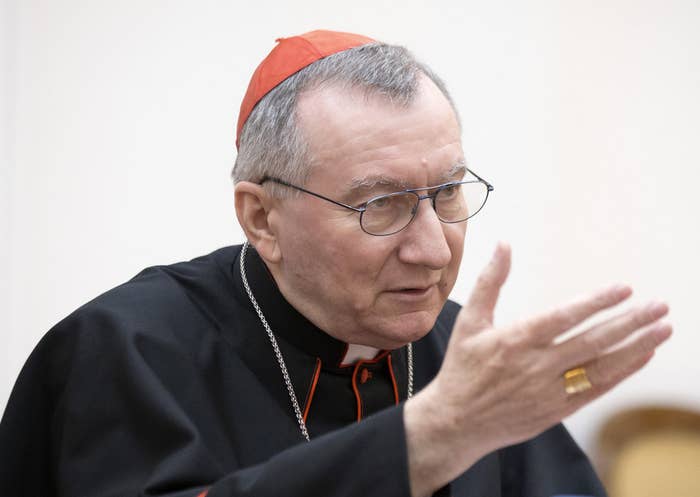 A top Vatican leader on Tuesday emphasized the Catholic Church's opposition to marriage between same-sex couples, calling Ireland's marriage equality referendum a "defeat for humanity."
Cardinal Pietro Parolin, the Vatican's secretary of state, spoke to reporters Tuesday in Vatican City.
"I think that you cannot just talk of a defeat for Christian principles, but of a defeat for humanity," he said, Italian wire service ANSA reported. "The family remains at the center and we have to do everything to defend it and promote it."
The cardinal added he was deeply saddened by the Irish referendum, the first time a nation has approved marriage equality by popular vote. The measure passed with 62.1% of the vote.
"The Church must take account of this reality, but in the sense that it must strengthen its commitment to evangelization," Parolin told reporters.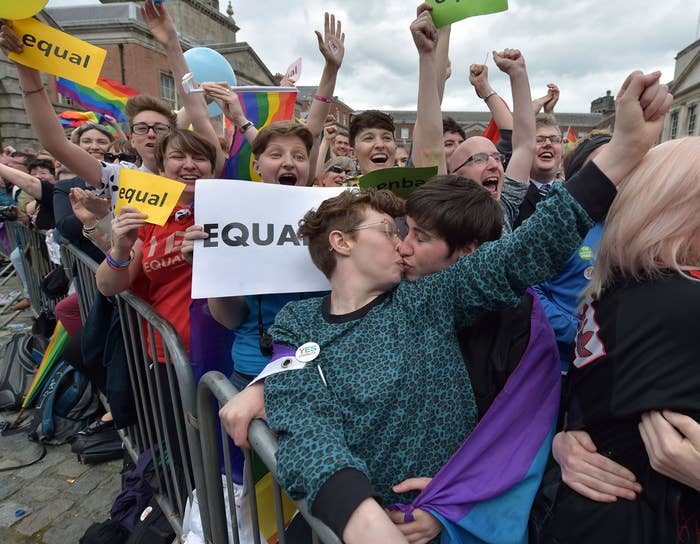 In Ireland, the archbishop of Dublin earlier this week called the vote a "reality check" for the church.
Archbishop Diarmuid Martin said the church could not deny reality as it worked to reconnect with young people in Ireland.
"I ask myself, most of these young people who voted yes are products of our Catholic school system for 12 years. I'm saying there's a big challenge there to see how we get across the message of the Church," he told Irish broadcaster RTÉ.
In 2013, Pope Francis made headlines with his response to a question about gay priests.
"If someone is gay and he searches for the Lord and has good will, who am I to judge?" Francis told reporters, a departure from the way previous popes have spoken on the issue.
The pope and Church remain opposed to marriage for same-sex couples, which Francis addressed in the Philippines earlier this year.
"The family is threatened by growing efforts on the part of some to redefine the very institution of marriage, by relativism, by the culture of the ephemeral, by a lack of openness to life," Francis said. "These realities are increasingly under attack from powerful forces, which threaten to disfigure God's plan for creation."