USC Football Player Josh Shaw Admits He Lied About Heroic Injury
Cornerback Josh Shaw was suspended indefinitely after he admitted he did not sprain his ankles while saving his nephew from drowning, according to the university. "We are extremely disappointed in Josh," USC head football coach Steve Sarkisian said.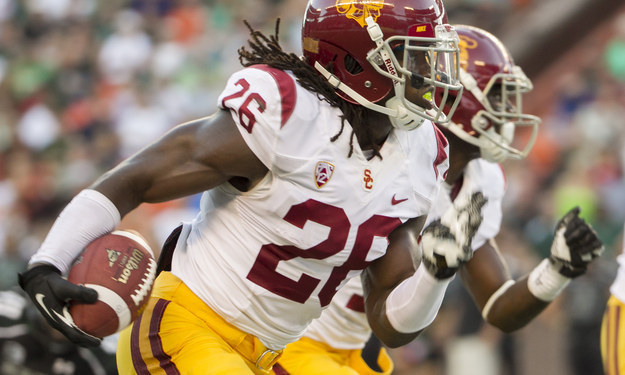 It was a story that was irresistible to reporters around the country.
University of Southern California senior cornerback Josh Shaw, newly named a team captain, said he jumped from a second-story balcony at a family gathering when he saw his young nephew struggling in a pool. Shaw sprained both his ankles, but he said he managed to crawl to the water and help the boy to safety.
"That was a heroic act by Josh, putting his personal safety aside. But that's the kind of person he is," USC head coach Steve Sarkisian said in a statement Monday.
I appreciate that Josh has now admitted that he lied and has apologized. Although this type of behavior is out of character for Josh, it is unacceptable. Honesty and integrity must be at the center of our program. I believe Josh will learn from this. I hope that he will not be defined by this incident, and that the Trojan Family will accept his apology and support him.
On Saturday August 23, 2014, I injured myself in a fall. I made up a story about this fall that was untrue. I was wrong to not tell the truth. I apologize to USC for this action on my part. My USC coaches, the USC Athletic Department, and especially coach Sarkisian have all been supportive of my during my college career and for that, I am very grateful.