Navy Explosives Specialist Killed In Syria While Fighting ISIS Is Identified
The death of Senior Chief Petty Officer Scott Dayton marked the first time a member of the US military was killed in Syria during the current conflict.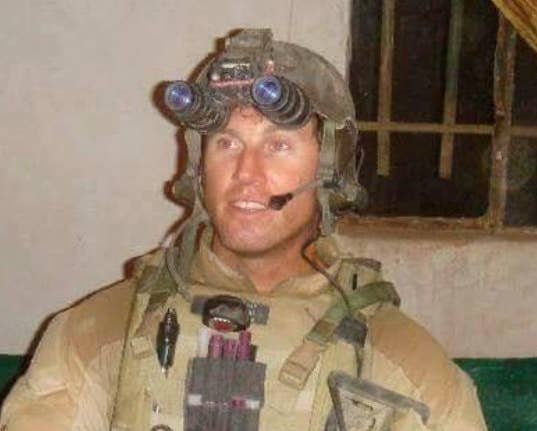 A US Navy explosives specialist was killed while fighting ISIS in Syria on Thursday, the Department of Defense said, marking the first such fatality since US troops began responding to the current conflict there.
He was identified on Friday as Senior Chief Petty Officer Scott Cooper Dayton. The 42-year-old was assigned to the Explosives Ordnance Disposal Mobile Unit based in Virginia Beach.
"I am deeply saddened by the news on this Thanksgiving Day that one of our brave service members has been killed in Syria while protecting us from the evil of ISIL," Carter said in a statement. "It is a painful reminder of the dangers our men and women in uniform face around the world to keep us safe."
Dayton had been injured in a blast by an improvised explosive device near Ayn Issa, northern Syria, then died on Thursday, officials said.
"The entire counter-ISIL coalition sends our condolences to this hero's family, friends and teammates," Lt. Gen. Stephen J. Townsend, commander of the joint operation, said in a statement. "On this Thanksgiving, please be thankful that there are service members willing to take up the fight to protect our homeland from ISIL's hateful and brutal ideology."
Dayton joined the Navy in 1993 and earned 19 awards during his service, including the Bronze Star and medals related to the Iraq campaign.