U.S. Launches First Airstrike Against ISIS Near Baghdad
The attack was the first in a more intensive campaign against the terrorist group, a defense official told the Associated Press and other media outlets.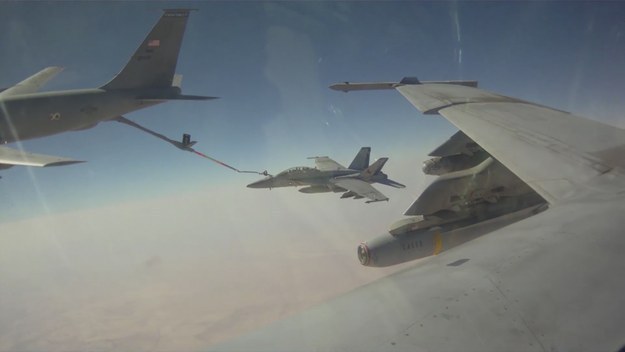 The U.S. military launched its first offensive airstrike Monday in the expanded mission against Islamic State of Iraq and Syria, hitting fighters south of Baghdad, U.S. Central Command said.
The campaign of airstrikes that began in August was aimed at defending U.S. personnel and humanitarian missions in northwestern Iraq, officials said. Monday's strike southwest of Baghdad was the first in the area, and destroyed an ISIS firing position in support of Iraqi security forces on the ground, Centcom said.
The airstrike was also the first "beyond protecting our own people and humanitarian mission," the statement said.
On Sunday, another strike near Sinjar destroyed six ISIS vehicles as well. All U.S. aircraft returned safely after the strikes.
The airstrikes are part of a plan recounted by President Obama last week to "degrade and, ultimately destroy" ISIS wherever it operates. The U.S. also sent 475 troops to support security forces and train Syrian rebels, and plans are under way to continue counterterrorism and humanitarian efforts.
The U.S. has launched 162 airstrikes across Iraq since President Obama authorized the use of force in August.