U.S. Airman Dead, Two Missing As Typhoon Hits Japan
The three airmen were washed out to sea off the northwest coast of Okinawa, according to the U.S. Air Force. Rough seas from Typhoon Phanfone have complicated rescue operations.
Rain and strong winds hit Japan on Sunday as Typhoon Phanfone approached. By evening, one American airman was confirmed dead.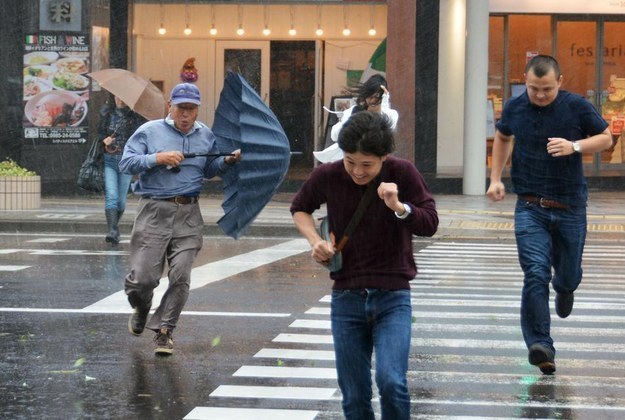 The storm washed three U.S. airmen out to sea Sunday afternoon, the U.S. Air Force said. One was confirmed dead, and the others remain missing.
The three service members were on the northwest coast of Okinawa around 3:45 p.m., according to officials from the U.S.'s Kadena Air Base. Two helicopters from the base as well as the Japanese Coast Guard formed a search party.
One airman was pulled from the water by the Japanese Coast Guard, then pronounced dead at a hospital, officials said. The search continues for the two other airmen. All three service members' names were withheld pending notification of family, officials said.
"Rough seas are complicating rescue efforts," an Air Force statement said.
Almost 18,000 Americans work at the Kadena Air Base. The Air Force did not specific what the airmen were doing when they were swept away.
In some areas in Phanfone's path, waves were recorded at 40 feet, according to the Joint Typhoon Warning Center. Winds topped 92 miles per hour.
The storm is headed toward Toyko, The Weather Channel reported, and wind speeds could break records for the city.