University of California, Los Angeles will review its campus security after what one official called troubling reports that some students could not lock classroom doors during a shooting Wednesday that left two people dead.
The university urged students to stay inside and lock doors while police responded to a murder-suicide Wednesday morning. For roughly two hours, the lockdown remained in place while police searched for any other potential threat.
By noon, police determined the only gunman was one of two people found dead in an office in the engineering building.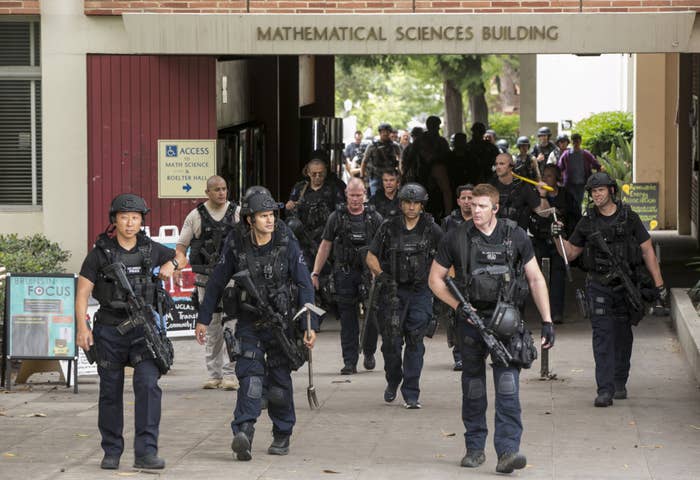 In the interim, students improvised. One class of engineering students rigged up their own locking mechanism.
A number of classrooms on campus have doors that swing outward and cannot be locked from the inside. Some students used furniture to barricade the doors.
Others used belts or extension cords.
Between 60,000 and 70,000 people are on campus on any given day, Waugh said.
Some students were caught in the campus gym at the time of the lockdown.
UCLA's emergency management office urges students and staff to take lockdowns seriously by staying inside and preventing access to potentially dangerous individuals.