President Trump on Wednesday said NATO is "no longer obsolete," a sharp reversal from what he said repeatedly during the election and his first weeks in office.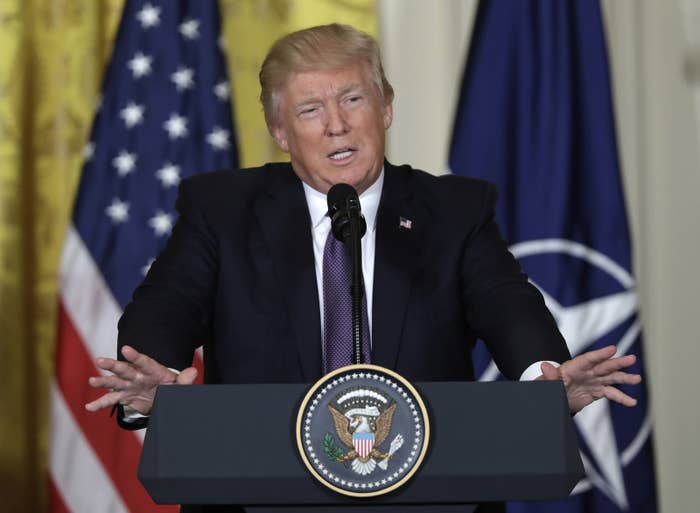 "I said it was obsolete. It's no longer obsolete," he said at a joint press conference with NATO Secretary General Jens Stoltenberg.
In January, Trump called the military alliance — credited with maintaining international stability for decades — "obsolete." The president has repeatedly stated falsely that the North Atlantic Treaty Organization was not combatting terrorism until he complained.
"I complained about that a long time ago, and they made a change, and now they do fight terrorism," Trump claimed Wednesday.
The president appeared to be referring to NATO's creation of a new intelligence and security division, a reorganization last June aimed at better sharing intelligence among allies.
After Trump took credit for the "change," Stoltenberg spoke on how NATO allies joined the US's fight against terrorism in Afghanistan following the Sept. 11, 2001 attacks.
"Hundreds of thousands of European and Canadian soldiers have served shoulder-to-shoulder with American troops. More than 1,000 have paid the ultimate price," he said.
Stoltenberg added that NATO should use its experience and resources to do more in the fight against terror, and he was committed to seeking an increase in defense spending among member nations.
Trump's statements came after he earlier backtracked on whether China should be labeled as a currency manipulator.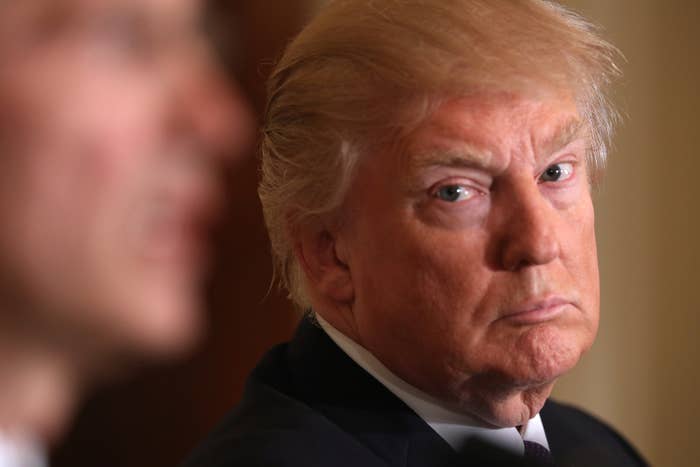 In an interview with the Wall Street Journal, Trump said China hadn't manipulated its currency for months, and he now needed the country's support in standing against North Korea.
"They're not currency manipulators," Trump told the Journal.
On the campaign trail, Trump vowed to declare China a currency manipulator on Day 1 if he was elected president. The position was included in his official trade policy on his campaign website.
As for Russia, Trump said its relationship with the US was at an "all-time low" — seeming to gloss over the Cold War that prompted the creation of NATO in the first place.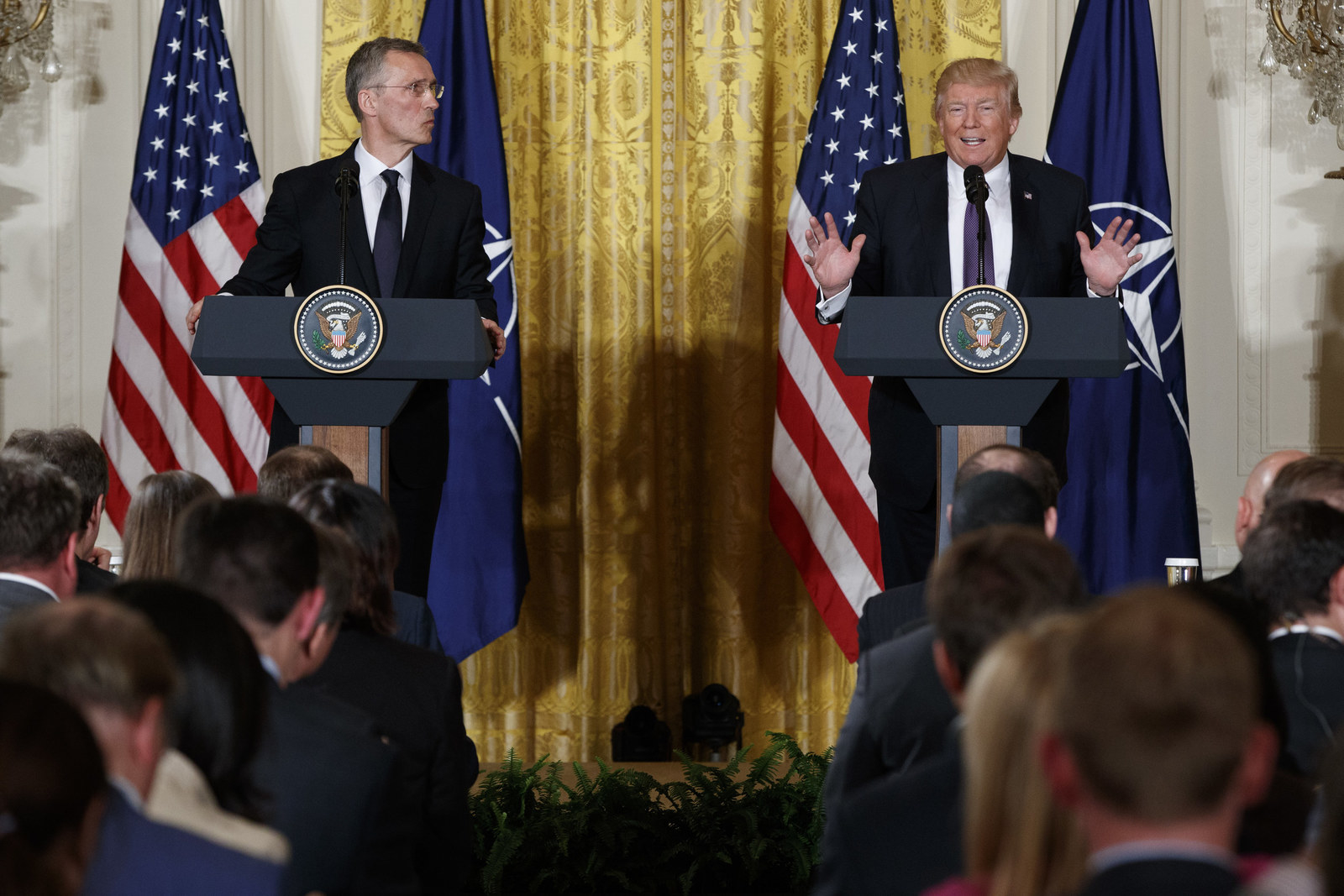 In the aftermath of WWII, NATO member nations vowed to come to each other's defense if the communist Soviet Union tried to take over their territory. The alliance has been credited with stopping the international spread of communism and deterring the Cold War from heating up into open conflict.
Trump on Wednesday said he hoped to improve the US relationship with Russia, but he didn't offer any reason why he believed it was worse now than ever before.
"[Vladimir] Putin is the leader of Russia. Russia is a strong country," Trump said. "We are a very, very strong country. We will see how that all works out."
Though the world has "so many problems," Trump said he believed they could be fixed — potentially within his presidential term.
"Right now the world is a mess, but by the time we finished, I think it will be a lot better place to live," he said. "Speaking for myself, by the time I am finished, it is going to be a lot better place to live in. Right now, it is nasty."
A reporter from Norway asked Trump if residents of European countries should fear Russia in light of recent tension.
"It's crazy what's going on, whether it's the Middle East or the Ukraine, wherever you look it's got problems, so many problems," Trump said. "Ultimately I believe we're going to get rid of most of those problems and there won't be fear of anybody."