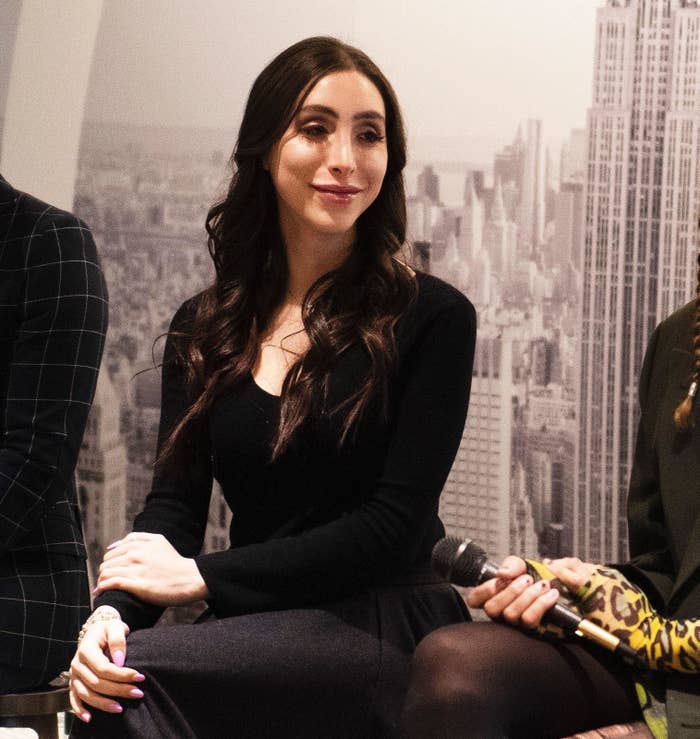 A woman said she was attacked for being trans by a pair of strangers on a New York subway platform Friday night.
Serena Daniari, a journalist and trans activist, posted a video to Twitter after the assault, tearfully reacting to what had just happened.
"I swear I wish people would just leave me alone," she said. "I don't do anything. I just want to be left alone."
Daniari told BuzzFeed News that she was waiting for a C train at the West 155th Street station, wearing headphones and reading a book. A man and a woman walked up to her, and the man said something she couldn't hear. She said she then took her headphones out to ask if he could repeat himself.
After hearing her voice, Daniari said the man began to say, "You're a guy," and other anti-trans slurs.
"It only escalated to an aggressive situation after he realized I'm transgender," she said.
Daniari shared what happened to her on Twitter and called police. The man spit on her and slapped her in the face, according to the NYPD. She took a photo of the couple, and the woman slapped her phone out of her hand, the NYPD said.
On Saturday, New York City Mayor Bill de Blasio said the NYPD hate crimes task force was investigating the "loathsome, transphobic attack." He asked for anyone with information to contact police.
"Serena, on behalf of your city I'm so sorry this happened. Transgender and non-binary New Yorkers deserve to travel in their city without fear," he said.
According to police, the couple left the station after the assault, and they remain unidentified as of Sunday.
Daniari's video was shared thousands of times, and she thanked people who had responded with messages of support. She wasn't physically injured, she said, but the attack had left her "mentally shaken." She told BuzzFeed News she didn't expect her posts to blow up, and being called names or slurs is a frequent experience in public spaces for her.
But because this attack escalated to physical violence, it was important for her to report it, she said. It's a reminder that misunderstanding and bigotry against trans people is still prevalent, she said. For trans women of color in particular, violence is an epidemic.
"For me as a trans person, it's like you're always walking around knowing something could happen," she said. "You're always vigilant, and it's a scary way to live."
Daniari also encouraged people who witness someone being targeted for their gender, religion, or other identity to stand up and help defend them. That didn't happen for her on Friday, she said.
"Nobody said anything," she said. "As New Yorkers, as Americans, as human beings, we should really have each other's backs."