Toronto Mayor Rob Ford Admitted To Hospital With Tumor
The mayor was admitted to a hospital for further tests for what doctors describe as a "working diagnosis" of a tumor. The pain "became unbearable for him."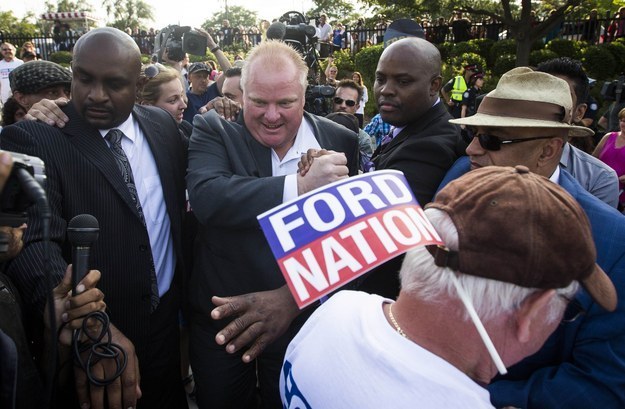 Toronto Mayor Rob Ford was admitted to a hospital Wednesday after being diagnosed with a tumor, hospital officials said.
Humber River Hospital head Dr. Rueben Devlin said over the next week Ford will undergo a biopsy of the growth in his abdomen. Those results will determine next steps, Devlin said.
Ford was admitted Wednesday after going to an emergency room complaining of severe pain. An initial CT scan was "very definitive for the tumor," Devlin added.
"We need to determine what type of tumor it is," he said.
Ford told doctors he had been suffering from stomach pain for more than three months. "It became unbearable for him," Devlin said.
The Canadian mayor, who gained notoriety for his use of crack cocaine, is currently campaigning for reelection. On Wednesday, his brother and Toronto City Councillor Doug Ford said he could not comment about the campaign.
"We'll speak about that tomorrow," Doug Ford said.
Ford's brother said so far, the mayor is in good spirits. He asked the media for privacy.
"If you could just leave us alone for the next couple days, that would be great," he said.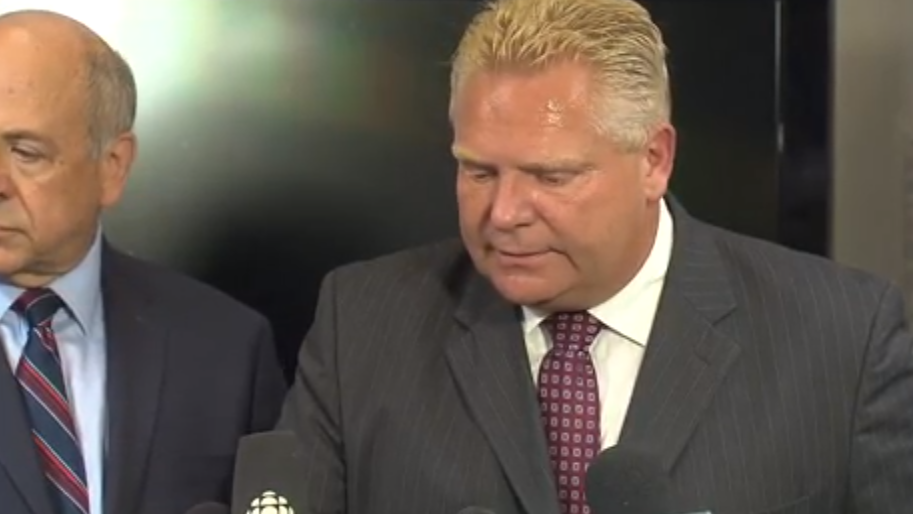 Update — Sept. 11, 2014, 2:29 p.m. ET:
Ford has been transferred to Mt. Sinai Hospital in Toronto for "follow-up investigation and treatment."