Thousands Form Unity Chain Across The Ravenel Bridge In Charleston
The event included nine minutes of silence in memory of the lives lost at Emanuel AME Church on Wednesday night.
The Bridge to Peace unity chain spanned the iconic Ravenel Bridge, which covers 2 1/2 miles between Charleston and Mount Pleasant.
Large crowds gathered on both ends of the bridge.
Others showed their support from the water below.
Traffic continued past the walk, which was limited to the pedestrian lane of the bridge. Many cars honked as they passed by.
Organizers expected at least 3,000 people to attend the event. Local police, paramedics, and the transportation authority were all involved with logistics.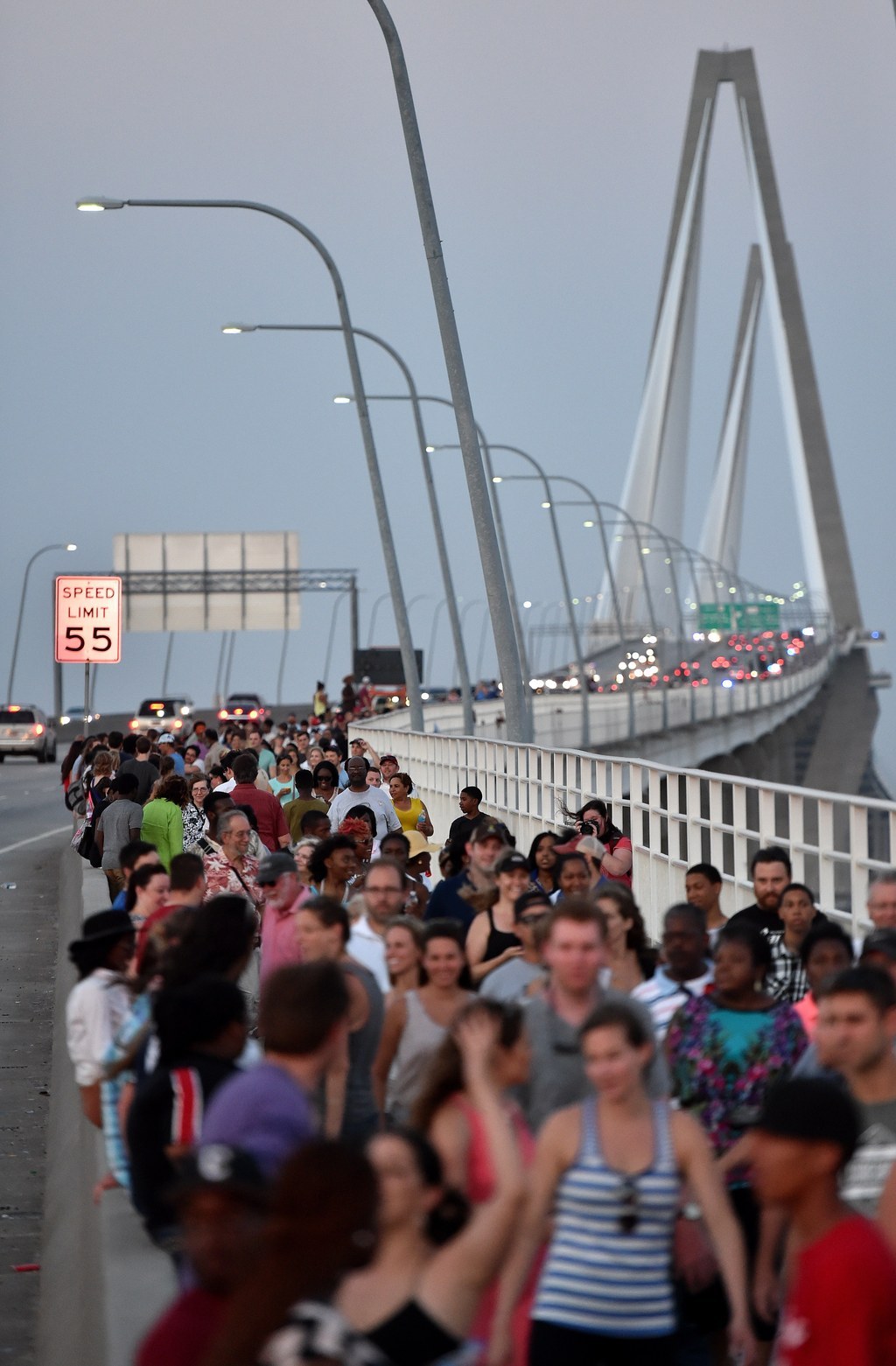 Once the sides met, the crowd joined hands and spent nine minutes in silence in memory of the nine victims of the shooting.
After the walk, people sang, cheered, and hugged.