Arkansas-based Dee Landerman told BuzzFeed News she originally made the dummy for a Trump rally at the Northwest Arkansas Regional Airport.
"But [I] had to park way out in a field, and the only people who got to enjoy him were those parked around me," she said.
Landerman has since listed the dummy on eBay, where she also sells clothing, dummy-making kits, and currently, a life-size dummy of LeBron James.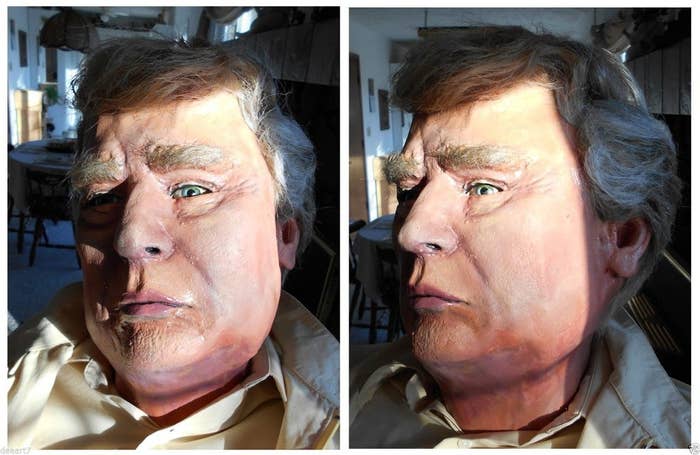 Trump is one of the tallest dummies she's ever made, measuring slightly larger than life at 6 feet 3 inches tall. The entire process took a couple of weeks, and she started with a rubber mask of the Donald's face.
"But it was flimsy, oversized, and difficult to turn into a head," she said. "I had to cut the mask apart and change a lot of it."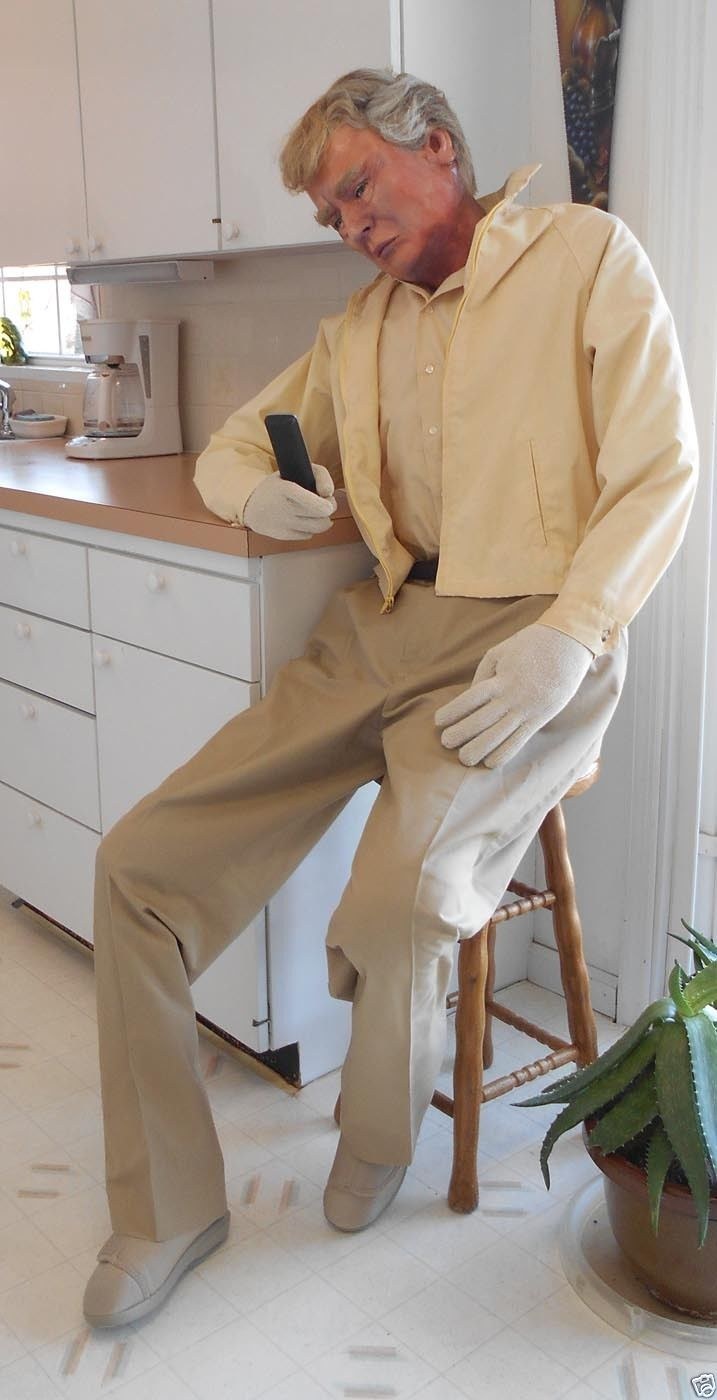 Landerman began making dummies six years ago and has written guides for others looking to get into the hobby.
Features of the Trump dummy include wiring in the arms and legs to allow for posing, and mitten-covered hands with fingers that bend at the knuckle. Then, of course, there's Trump's signature hair — a mix of real and artificial strands in blond, gray, and red — styled and set.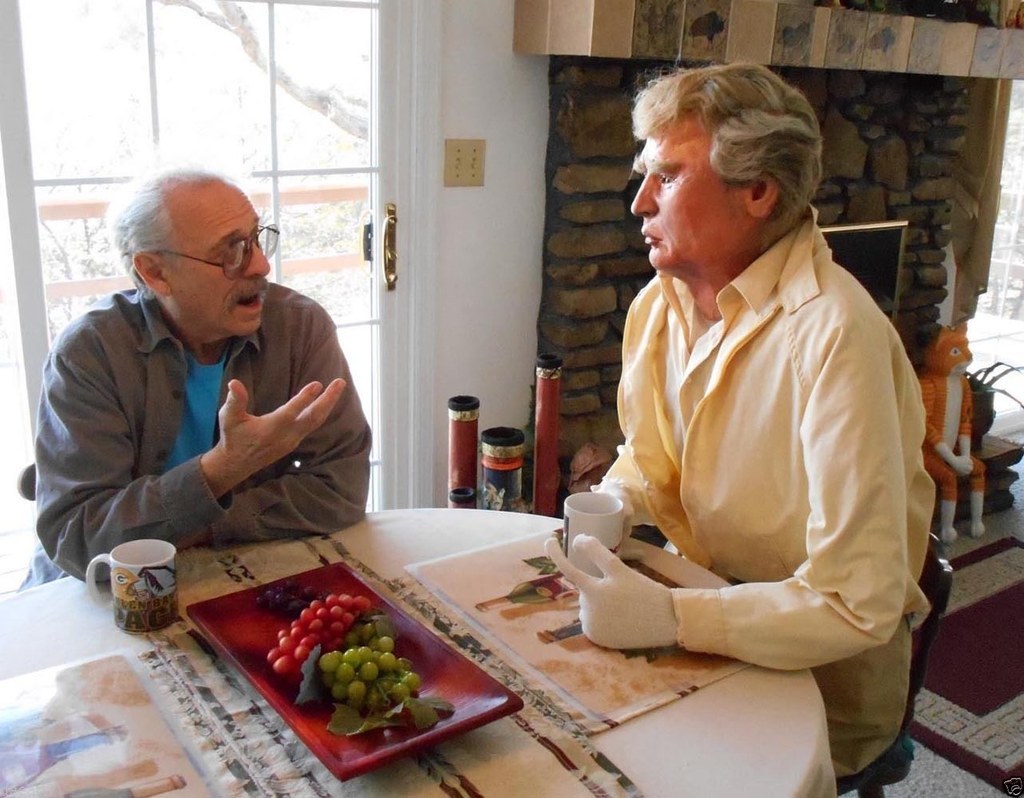 And for the record, Landerman said she is a Trump fan.
"I think Cruz has more integrity and moral character, but less chance of winning because of it," she said. "Too bad."