Everyone was pretty sure the Atlanta Falcons would win the Super Bowl, until a late comeback by the New England Patriots sent the game into overtime — and the Patriots to victory.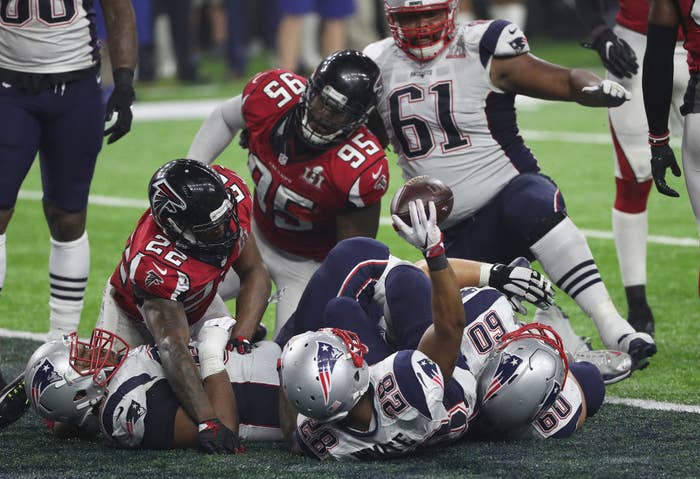 It all felt... a little familiar.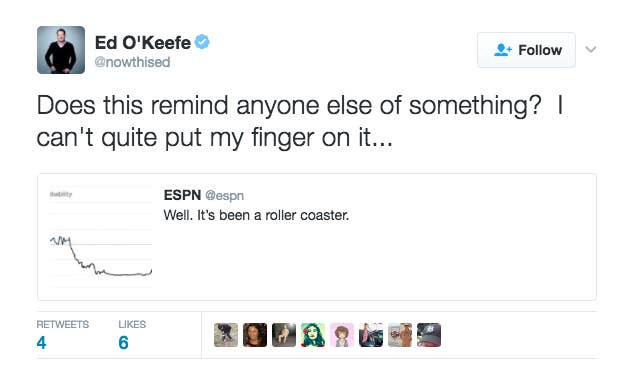 The down-to-the-wire victory made a lot of people think of Donald Trump. Both Bill Belichick and Tom Brady got some heat around election time for being chummy with Trump.
Donald Trump Jr. recognized it.
People were on edge.
The fourth quarter was basically Hillary Clinton's election night party.
Journalists tossed out their coverage plans.
People wondered if a Jill Stein might contest the results.
But Falcons fans knew that what was in their hearts.
And the Patriots, in addition to their win, received warm congratulations from President Trump.