The NFL Votes To Move Extra Point Kicks To 15-Yard Line
Team owners voted to move the snap point back on Tuesday in an effort to make the game more challenging. They also approved changes to rules for two-point conversions.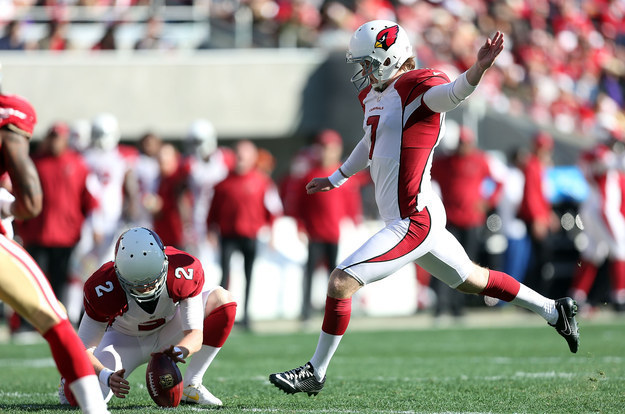 NFL owners voted Tuesday to move back extra-point kicks from the 2-yard line to the 15, as well as to allow defensive players to score on turnovers during a two-point conversion attempt.
The move aimed to make the game more challenging, the Associated Press reported. According to an NFL report, extra-point kickers were successful 99.6% of the time last season, missing just five attempts out of 1,267.
Play will also now continue after a turnover during a two-point conversion attempt, the AP reported. A team's defense may now score two points for returning the ball to the opposite end zone. Previously, the play was called dead if possession changed during a two-point conversion attempt.
Together, the changes may inspire more coaches to go for the two-point conversion over the extra point, Niners Nation suggested.
The owners approved the modifications 30–2, with Washington and Oakland voting no. The changes will be reviewed after a year.
Former NFL players were quick to weigh in on the changes.
Former kicker Jay Feely said he saw more potential of injuries to the offensive line.
According to the NFL Network, the change will keep a high level of accuracy, but the attempts will be less of a sure thing.
And for those who doubted the impact of the rule change, Carolina Panthers kicker Graham Gano had a suggestion to keep things interesting.