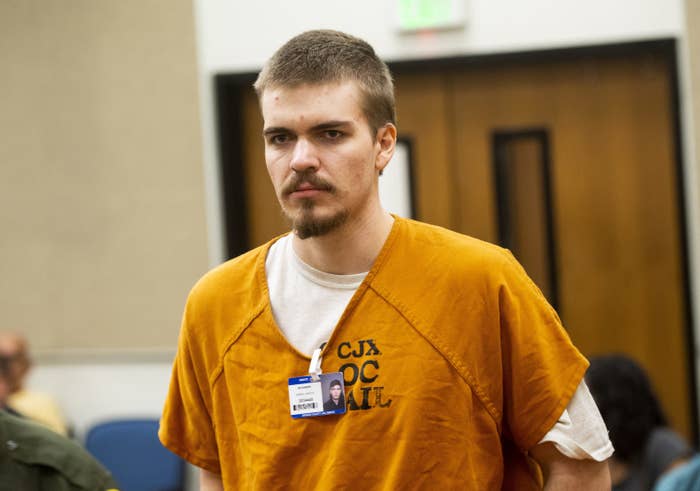 A 21-year-old California man accused of killing his gay former classmate struggled with his own sexuality and autism spectrum disorder, which caused him to fall in with an online group of white supremacists, his attorney said Wednesday.
Samuel Woodward, 21, has been charged with first-degree murder with a hate crime enhancement for killing someone because of their sexual orientation in the death of 19-year-old Blaze Bernstein. If he's convicted, Woodward could be sentenced to life in prison without parole.
After reviewing Woodward's computer and presence on social media, prosecutors said they found images and messages that were anti-Semitic, misogynistic, racist, and anti-government. They believe Bernstein was killed because he was gay.
But Woodward's attorney, Edward Muñoz, told BuzzFeed News his client was a victim himself.
"He has Asperger's disorder," he said. "He has a lot of issues, I think, around sexual orientation."
On Wednesday, a preliminary hearing in the case was postponed because the defense team is continuing to review evidence obtained from Woodward's phone and computer.
Prosecutors plan to present evidence that connects Woodward to the violent neo-Nazi group Atomwaffen Division. ProPublica previously reported that Woodward was a member of the group and traveled to Texas to meet other members. A photo posted by a ProPublica reporter also shows Woodward making a Nazi salute.

Woodward also had a following on iFunny, a meme site that regularly hosts offensive content. Going by the name Saboteur, Woodward often posted content that was racist, violent, or related to white nationalism. After his arrest, other iFunny users turned Bernstein's death into a meme itself, celebrating Woodward for killing a Jew.
Asked about the disturbing memes and messages, Muñoz said it was important to understand the social difficulties Woodward faces because he is autistic.
"They don't formulate lasting personal relationships in their life," Muñoz said. "They're very isolated people. That leads them to go where they're accepted."
Muñoz didn't name white supremacy or the neo-Nazi group, but he said Woodward found connections based on his race.
"He is a blonde, blue-eyed young man," he said. "There's only going to be certain clubs he's going to be allowed into."

In court on Wednesday, Woodward appeared in chains and handcuffs and chatted with his attorney about the ride over from jail. The black dye that had colored his hair at the time of his arrest had started to grow out. Before proceedings began, his parents prayed together quietly.
Bernstein's family, Gideon Bernstein and Jeanne Pepper, did not attend, but they have publicly said that they hope a fair trial reveals the truth. And they've said that they hope people practice kindness in their son's memory, to prevent hate and violence against the LGBT community.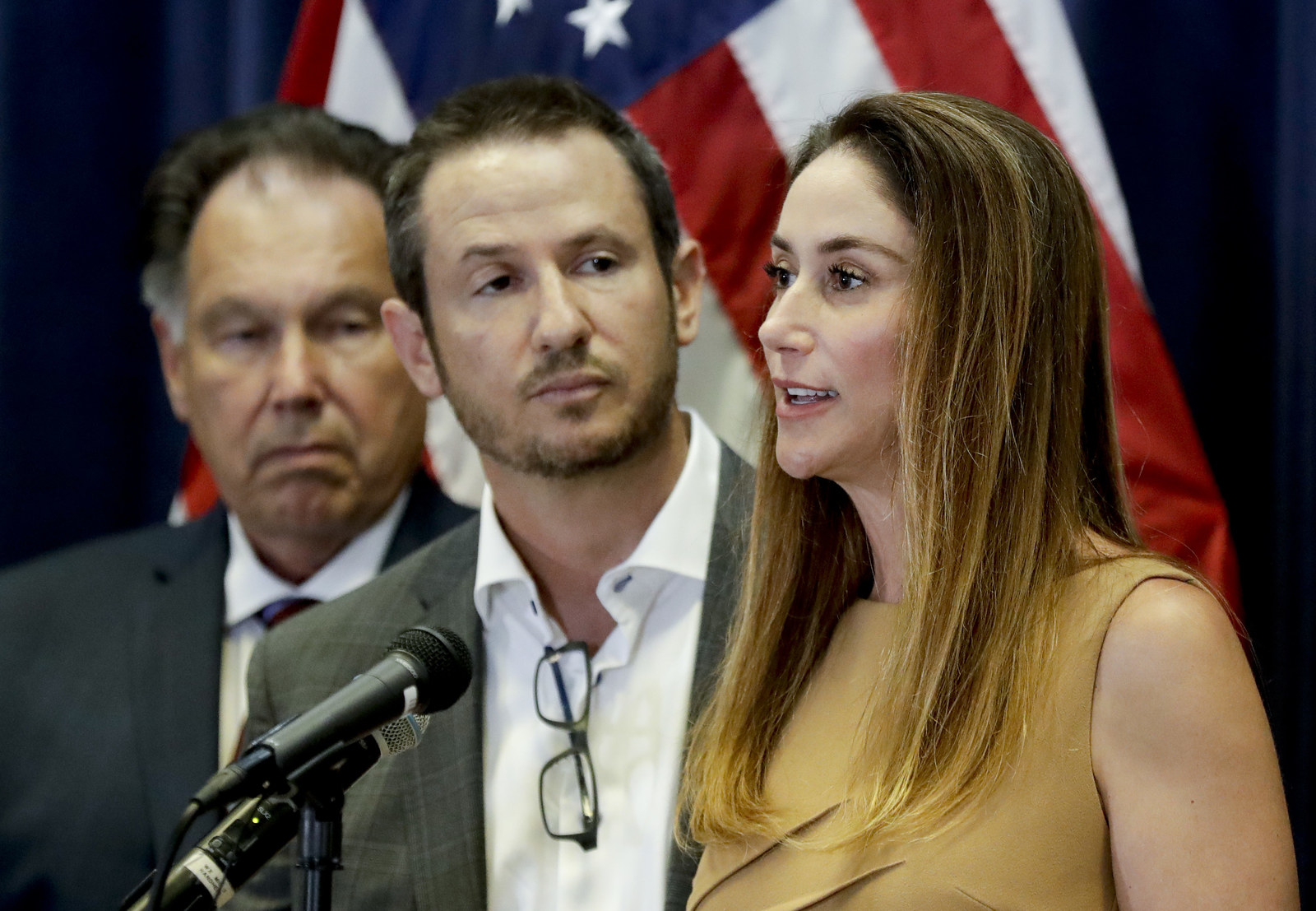 The two young men had been classmates at Orange County School of the Arts. Bernstein went on to attend the University of Pennsylvania, and was back home for a school break when he was killed.
According to authorities, Woodward reconnected with his former classmate and picked Bernstein up on Jan. 2 and went to a local park.
Woodward has claimed that Bernstein left him there, and he waited an hour before driving away to meet his girlfriend. Days later, investigators found Bernstein in a shallow grave at the park stabbed more than 20 times.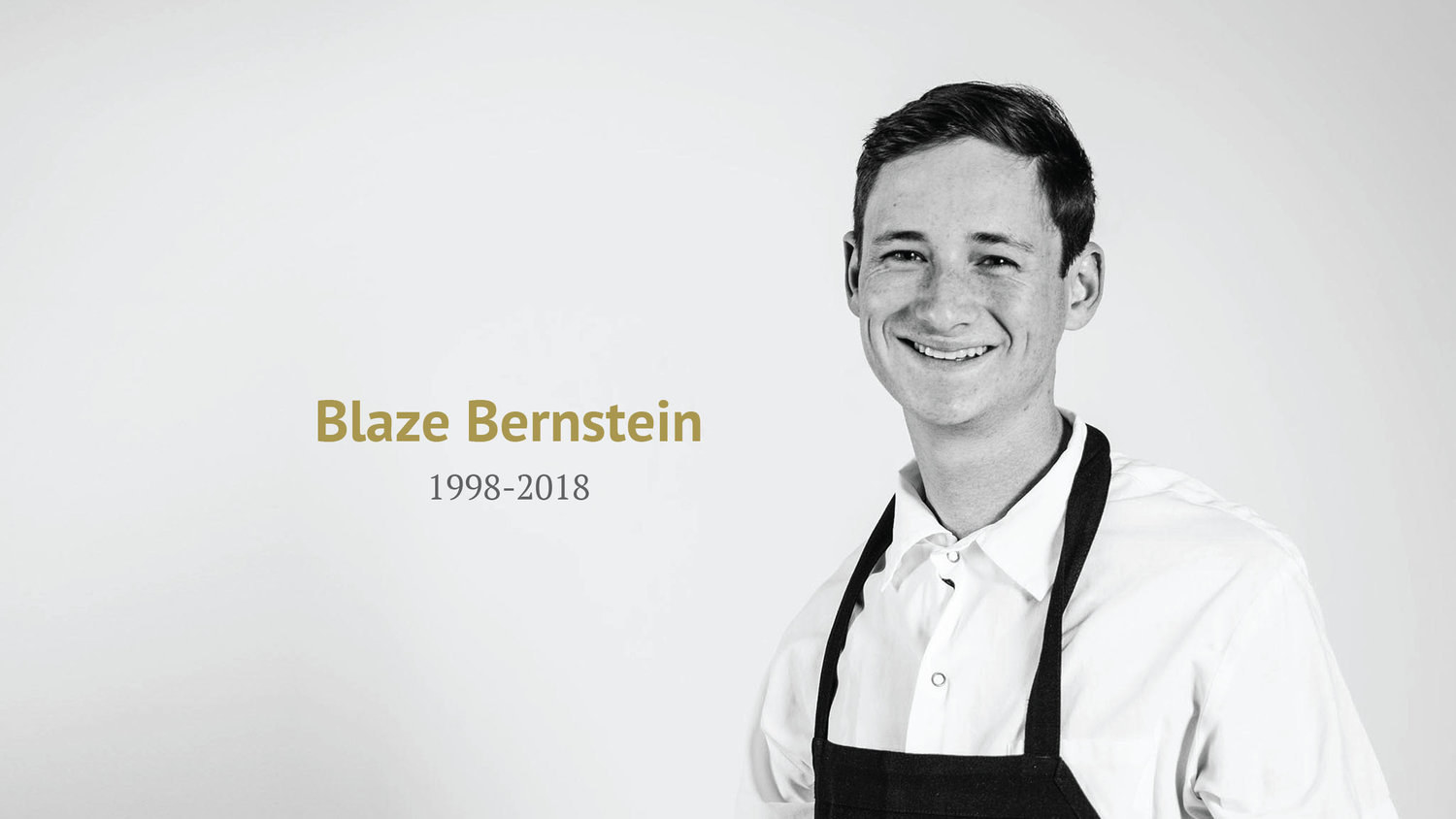 Woodward was taken into custody with dirt under his fingernails, cuts, and bruises, according to a search warrant affidavit obtained by the Orange County Register. He also told investigators that Bernstein had kissed him that night. In earlier messages to his friends, Bernstein had said he thought that Woodward was interested in him.
Woodward's sexuality will also be an issue in the trial, his attorney said.
"There's going to be some evidence that comes out that shows he's very confused," he said.