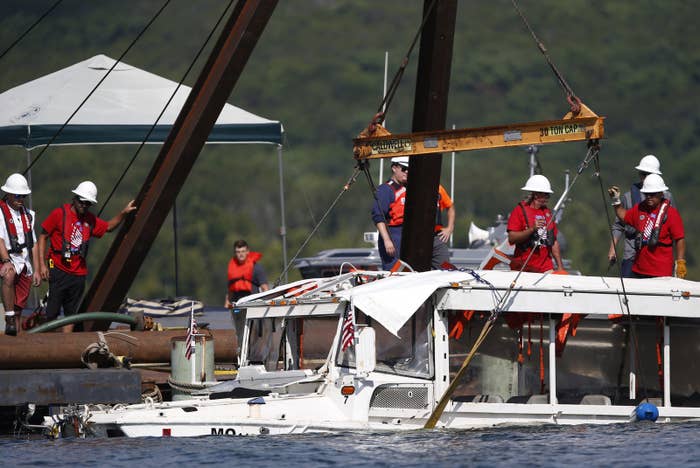 The duck boat that sank last month during a storm on a Missouri lake was only allowed to operate in wind and wave conditions half as intense as those it experienced when it capsized and left 17 people dead.

A newly released Coast Guard document showed that the Ride the Ducks Branson boat was required to stay within 1,000 feet of shore and could only sail when winds were less than 35 mph and waves under 2 feet. Reports at the time of the sinking estimated winds of more than 63 mph with waves of up to 5 feet during the storm.
According to the document, the boat had passed its most recent Coast Guard inspection in February 2017. The official cause of its sinking is expected to be released in a National Transportation Safety Board report next year.
But while that investigation is ongoing, the Coast Guard on Wednesday called on its inspectors as well as boat operators to review their operations — including how boat captains monitor the weather and plan for emergencies.
In particular, marine inspectors and duck boat operators should review wind and wave constraints, while making sure "everyone is aware of all operational limitations of each vessel," the Coast Guard said in a marine safety information bulletin.
The design of the duck boats, adapted from WWII-era transports, makes them particularly vulnerable to sinking, the NTSB has said in the past. When the boats take on water, they can lack the reserve buoyancy that other types of boats have to prevent quick sinking. Shade canopies on the boats can also trap passengers from escaping as a boat goes under.
Those issues have been raised in lawsuits filed by relatives of the Coleman family, a group of nine adults and children who died in the incident, who are seeking $100 million in damages.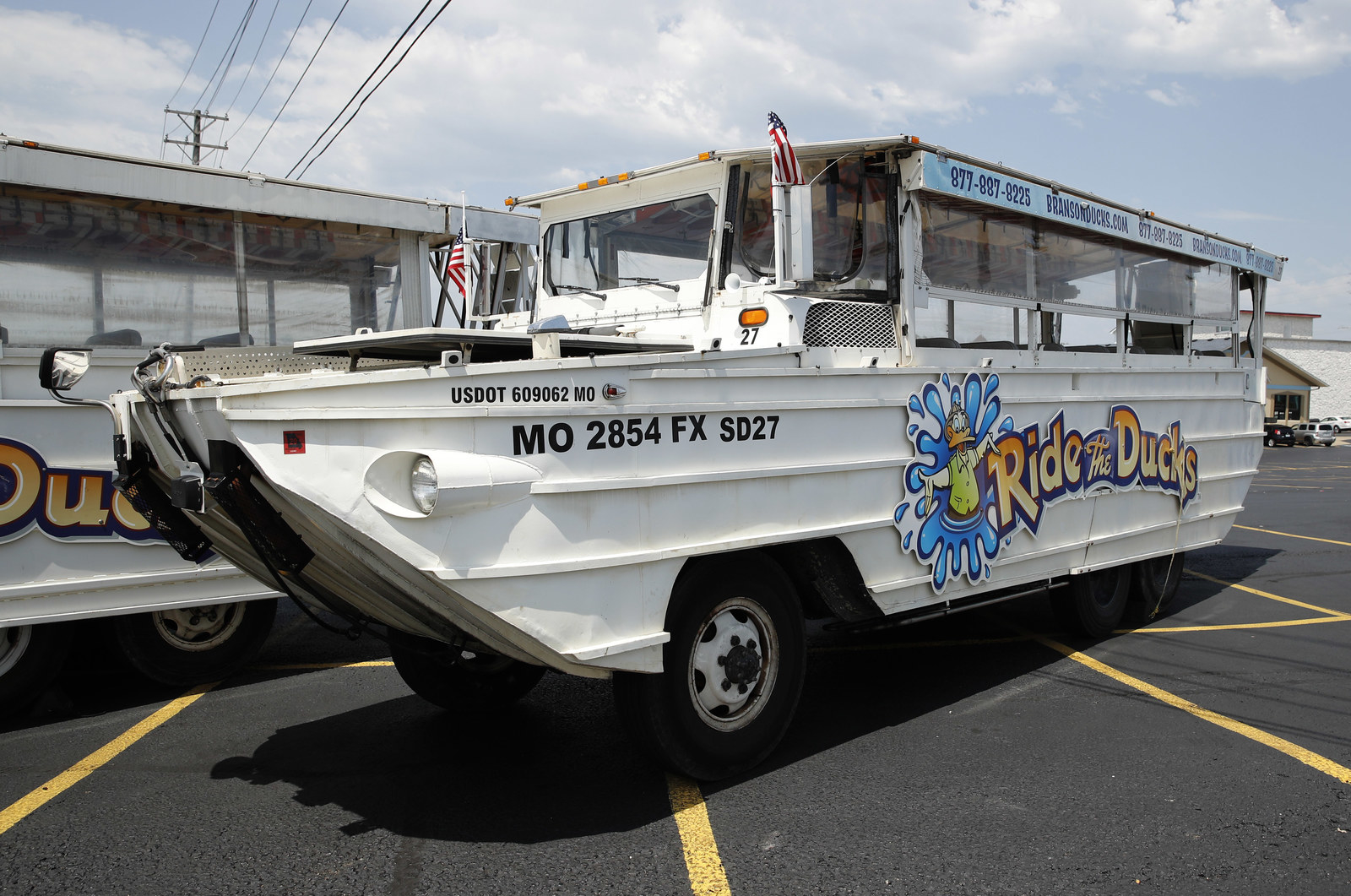 Ripley Entertainment and its employees, who owned and operated the duck boat, should have known the boat wouldn't be able to withstand the storm conditions that had been forecast for that evening, their federal lawsuit said.
"Despite the fact that Defendants knew their Duck Boats were unfit to be used even in ideal conditions, on the date of this catastrophe, Defendants' greed caused them to ignore severe weather conditions that demanded they cancel all trips scheduled for their Duck Boats," read the lawsuit.
A timeline based on the boat's digital recording system was released last week by the NTSB, suggesting that Ride the Ducks employees were aware of the coming storm. As passengers boarded, the captain made a reference to checking weather radar, and another person had told him to do the water portion of the tour first.
Table Rock Lake was calm when the boat embarked. Five minutes later, white-capped waves struck up — an indication that winds were approaching speeds too high for the boat to handle.