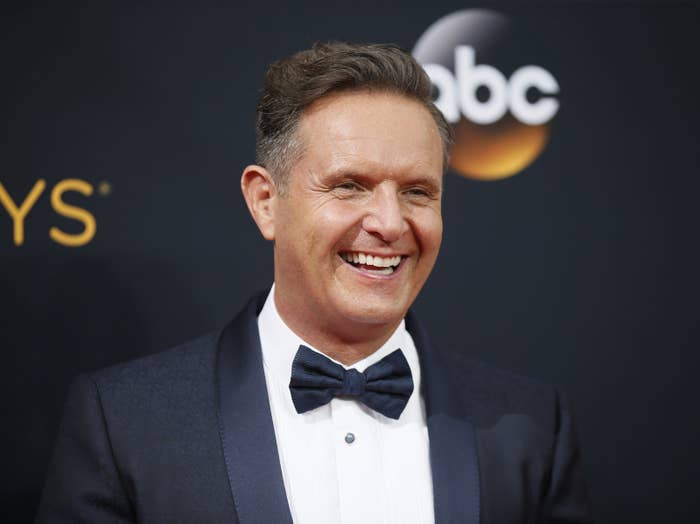 The producer of The Apprentice on Monday said he had not threatened to sue anyone who would potentially release unaired footage of Donald Trump, and he added he did not have the ability or right to release it himself.
Questions about what Trump might have said during the 14 seasons of the reality show arose last week after lewd comments made by the Republican presidential candidate during a 2005 taping of Access Hollywood were leaked to the Washington Post. One former producer of The Apprentice said Trump said far worse on tape.
As pressure mounted on producer Mark Burnett and The Apprentice's production company, a source told BuzzFeed News that Burnett had threatened to sue any staff member who leaked footage that would hurt Trump.
Burnett "is pro-Trump and has made clear to his teams that he will sue anyone who leaks," the person told BuzzFeed News.

But on Monday, Burnett and MGM Television released a statement denying any threat was made.
MGM owns Mark Burnett's production company and The Apprentice is one of its properties. Despite reports to the contrary, Mark Burnett does not have the ability nor the right to release footage or other material from The Apprentice. Various contractual and legal requirements also restrict MGM's ability to release such material. The recent claims that Mark Burnett has threatened anyone with litigation if they were to leak such material are completely and unequivocally false. To be clear, as previously reported in the press, which Mark Burnett has confirmed, he has consistently supported Democratic campaigns."

The statement said neither Burnett nor MGM could release Apprentice footage due to contractual and legal requirements.
The statement echoed what NBC, which airs the show, earlier told the Associated Press.
A spokesperson for the network, Rebecca Marks, told AP she did not know if the network has unaired footage in storage, and even if they did, they would not be permitted to release it.
"We don't have the legal right to give out the footage from that show," Marks said.