Actor and former football player Terry Crews on Monday tweeted his displeasure over reports that the powerful Hollywood agent he alleges groped him was back at work following a month-long suspension.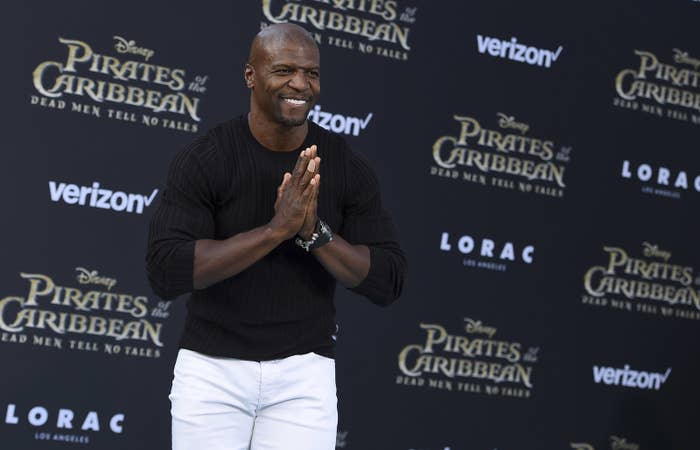 Responding to a report by the Hollywood Reporter that WME's Adam Venit, who he alleges groped him, is back to work after the unpaid suspension, Crews tweeted: "SOMEONE GOT A PASS."
The Brooklyn Nine-Nine star, who did not immediately respond to a request for comment, first went public with his allegation in a series of tweets on Oct. 10.
Crews said he was at an event last year with his wife when a Hollywood executive groped him.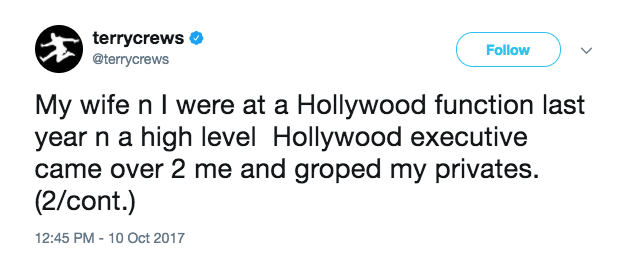 Crews did not name the executive, but he described his and his wife's shock at the man's behavior.

Unlike some victims, Crews had the physical power to fight back. But, he said, it wasn't that simple.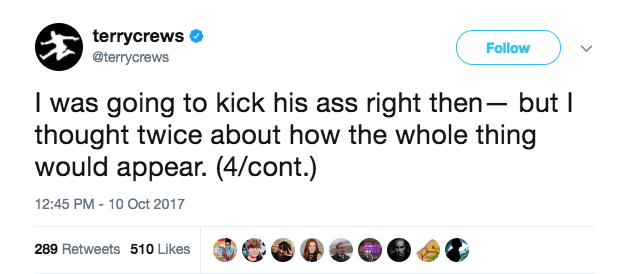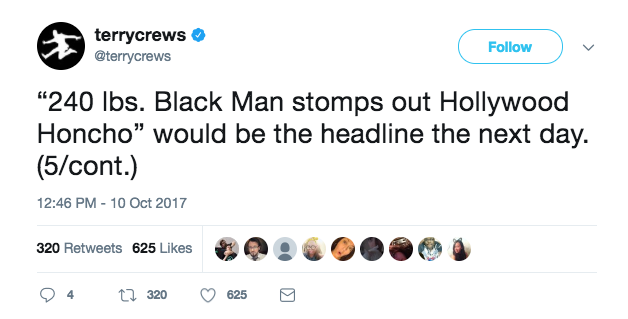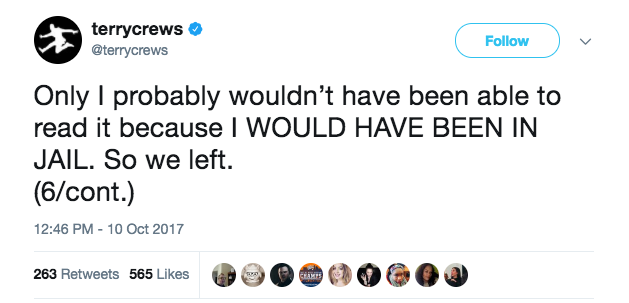 From there, Crews said he sought answers from other people who had worked with the man.

The executive eventually apologized, but he didn't explain his actions, Crews said.

Crews said he let it go because he didn't want the executive to use his power and influence against him.

"I let it go," Crews said. "And I understand why many women who this happens to let it go."

Crews said he went through the mental calculations common among victims: Would he be believed? Would it hurt his career? Would he be ostracized?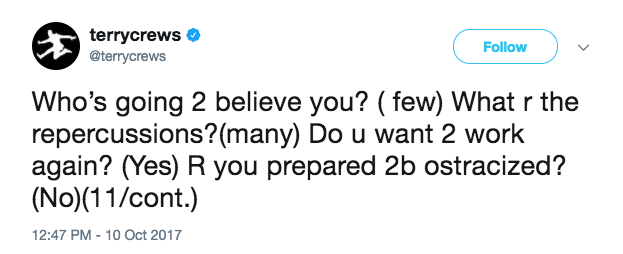 Crews also acknowledged the phenomenon of victims finding strength in numbers, which has played out in accusations against Weinstein, Bill Cosby, Roger Ailes, and other famous people.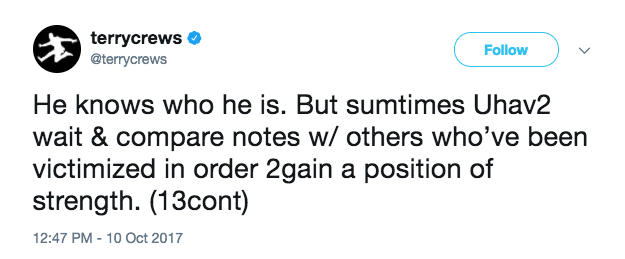 "I understand and empathize with those who have remained silent," he said. "But Harvey Weinstein is not the only perpetrator."

Crews added that this kind of abuse happens outside of Hollywood as well, and he offered a message of solidarity to other victims.

"Hopefully, me coming forward with my story will deter a predator and encourage someone who feels hopeless."

UPDATE
This story has been updated to include the name of the WME talent agent, Adam Venit, and reports he is on leave.