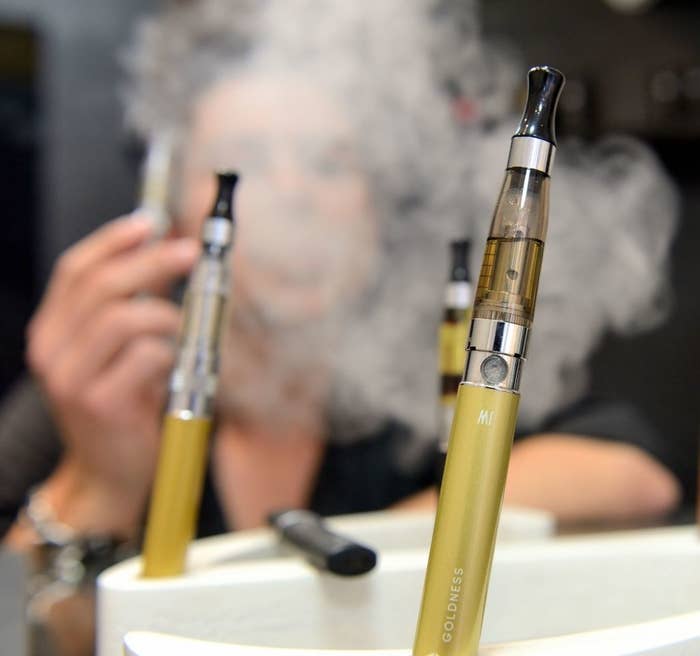 Four Colorado teenagers are accused of murder after authorities said they fatally shot a classmate while attempting to rob him of vape juice.
Lloyd Chavez, 18, was shot outside his Centennial, Colorado, home on May 8 around 9:30 p.m. and later died at a hospital. After interviewing witnesses and friends, authorities this week filed arrest warrants for 16-year-old Demarea Mitchell, 17-year-old Juliana Serrano, 17-year-old Dominic Stager, and 17-year-old Kenneth Gallegos. Each was suspected of first-degree murder, aggravated robbery, and conspiracy.
According to the affidavit of an Arapahoe County Sheriff's deputy, Serrano was friends with Chavez on Snapchat, where he would post vaping products for sale in his Story. She made plans to buy vape juice from Chavez, she told investigators, then arrived at his house with the three boys.
A friend of Chavez's also told investigators that the teen would sell vape products via Snapchat. The night he was killed, he had plans to sell to three people and expected to make $150, the friend told authorities.
In her statements to investigators, Serrano at times contradicted herself. At first, she said there was no plan to rob Chavez, then she later said that had been the plan from the beginning. She did not say who fired the .22-caliber handgun that left Chavez fatally wounded.
The teens then fled without any vape products, though Serrano kept the $25 she said she had initially given Chavez.
In the hospital, Chavez told a nurse and a sheriff's deputy that he had been shot by "Kenny." Serrano told investigators that Gallegos, who had been staying at her house, didn't shoot Chavez and didn't have a gun that night — though she added she didn't see the shooting.
Chavez played rugby and was days away from graduating Cherokee Trail High School. An online fundraiser collected money for his funeral, and family, friends, and other rugby players were planning a celebration of life for Saturday.