Another Night Of Unrest In St. Louis Suburb After Unarmed Black Teen Killed
Michael Brown, 18, was fatally shot by police Saturday night in Ferguson, Mo. The FBI is investigating the death of the unarmed teen, and on Monday, protesters again took to the streets.
UPDATED — Aug. 11, 11:45 p.m. ET:
Monday was the second night of unrest in the area following the fatal police shooting of Michael Brown, an unarmed 18-year-old. A vigil for the teen grew into looting and vandalism on Sunday night. Police said 32 people were arrested on suspicion of theft, assault, and burglary.
According to media reports, Brown was walking in the street with a friend when the two were approached by a police car. Brown's friend and a police account of what happened next differ, but what's clear is that a confrontation took place, and an officer shot Brown when he was about 35 feet away from the police car.
On Monday, Brown's family said he was a recent high school graduate on his way to college. The NAACP held a community meeting, and police presence was high.
Local Alderman Antonio French posted a number of photos and videos throughout Monday night of what he was seeing. At one point, an officer pointed a rifle in his direction.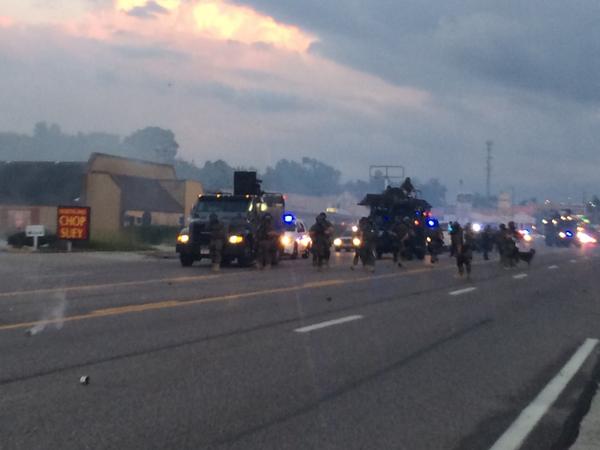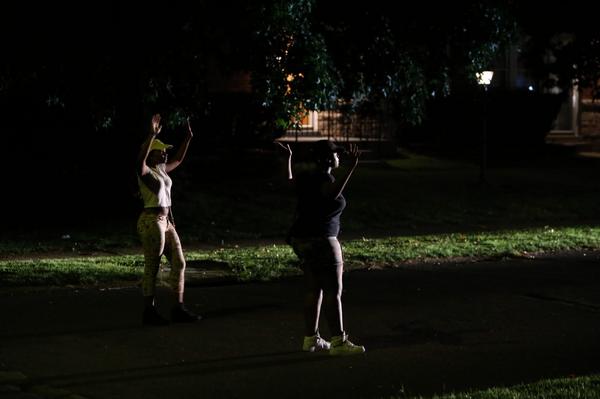 By 10 p.m., most people at the scene reported that the situation had quieted and residents had been allowed to return to their homes. Journalists said they were also ordered to clear the scene.