San Francisco Mayor Ed Lee on Thursday announced the resignation of the city's police chief following the fatal officer-involved shooting of a 27-year-old black woman.
Under Chief Greg Suhr's leadership, Lee said issues related to officer-involved shootings and community distrust of police had not been resolved quickly enough.
"We will be pressing forward with new accountability measures and oversight of police use of force," Lee said at an afternoon news conference.
Deputy Chief Toney Chaplin will fill in as acting chief while the city and police commission consider a successor, Lee added.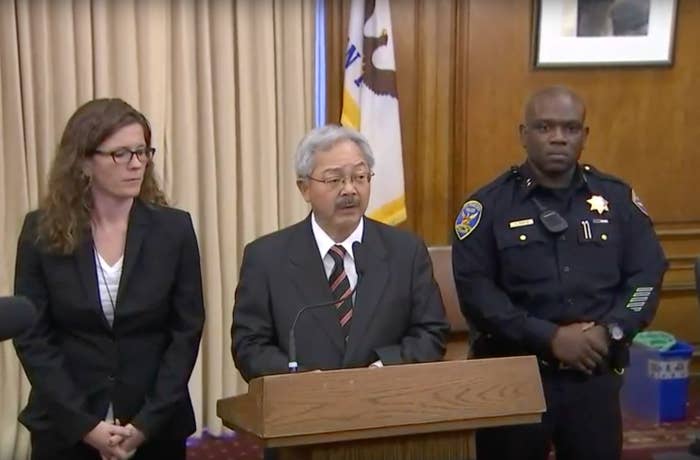 On Thursday, a 27-year-old black woman in a stolen vehicle was fatally shot as officers attempted to arrest her, the Associated Press reported. The shooting came days after a hunger strike by community activists who were protesting other instances of police use of force while calling for Suhr's resignation. Four of the city's supervisors agreed with the protesters, asking for Suhr to leave the department along with other changes.
In April, San Francisco police fatally shot a Luis Gongora, a homeless man who had a kitchen knife. Last December, officers fatally shot more than 20 times 26-year-old Mario Woods, who also had a knife.
A racist text messaging scandal has also rocked the department, affecting thousands of criminal cases. In April, three officers were found to have sent text messages using a variety of racial slurs and other derogatory language. Last year, 14 other officers were found to have sent similar messages, prompting two officers to resign.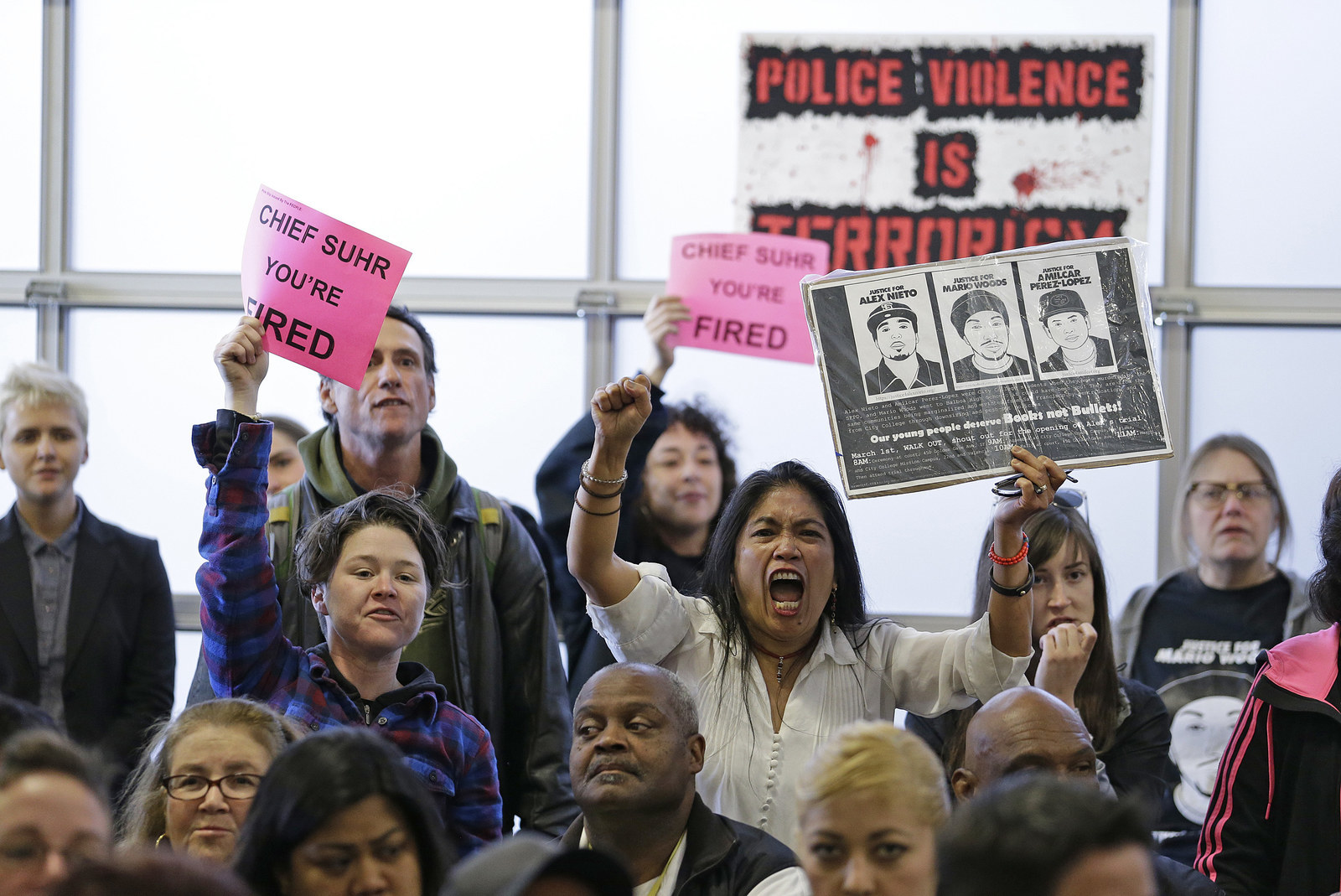 Suhr is a 33-year veteran of the department and became its chief in 2011.

"He's a true public servant and he'll always have respect from me," Lee told reporters on Thursday.
Chaplin has most recently led the department's professional standards and principled policing bureau. Lee commended him for his experience working with diverse communities.